WHY does Harry always get his way? Cough … cough …
QUOTES from HT …
-"I will bring in more migrants"
-"Well, since I am not a modest person I say I had the biggest hand in it because I devoted myself to Sydney. I did a little bit in Queensland, but absolutely I am Sydney."
-"The problem with Australians is they are very slow. They ask their lawyer, they ask their financial adviser, they ask their family, they ask everybody. The Chinese don't ask anybody, they come off the plane, buy their unit and go."
–"China has more than 1 billion people, and they love Australia. I think they love Australia as much as we love Australia. So there will always be enough of them that will buy."
IS this how SydneySiders … Australians were sidelined from the Property Market … apart from the FIRB ruling of the 100% sell-off of our new domestic housing overseas, and the Real Estate Gatekeepers Exemption from Anti-Money Laundering Laws in October 2018 … having been shelved for more than a decade prior …
*PLEASE VIEW THE LINK BELOW AND SIGN THE PETITION!
IT would seem that overdevelopment is causing too many problems for the Berejiklian Government …

RELATED ARTICLE …
'Over the Top': Huge MERITON Development proposed for LITTLE BAY
https://caanhousinginequalitywithaussieslockedout.com/2019/10/03/over-the-top-huge-meriton-development-proposed-for-little-bay/
'Harry always gets his way': Developer's high-rise plans for Sydney's eastern suburbs

October 20, 2019
Meriton's plans to build 1900 apartments and a hotel in towers up to 22 storeys in Sydney's eastern suburbs have been criticised by Randwick mayor Danny Said as "completely out of proportion" with the area.
Billionaire developer Harry Triguboff wrote to residents saying Meriton would seek approval from Randwick City Council to "increase the development capacity" of its site at Little Bay.
"The proposal is consistent with current government planning for future redevelopment of the broader area (including the adjoining housing estate and jail)," Mr Triguboff said.
But Cr Said said residents of Little Bay were right to be concerned about Meriton's plans to build towers up to 73 meters.
Maximum building heights for the site currently range from eight to 18 metres, or two to six storeys.
"Meriton's proposal would double the population of the suburb, cramming up to 5,000 more residents into a small area," he said. "The density and height proposed is completely out of proportion and scale with the character of the surrounding suburban area."
A Meriton spokeswoman said its new proposal for the 12-hectare site was in line with the government's latest plans for Sydney, including a future metro station on adjoining public land.
"It can't be locked away forever and it is well documented that the jail will also be closed at some stage so it is time to look forward on these sites not backwards," she said.
"It is simply not possible, or appropriate, for the city to continue growing west when large undeveloped sites that are closer to jobs, infrastructure, transport and amenity are available."
The community group Save Little Bay also opposes Meriton's plans and has gathered more than 3,600 signatures on a petition that called it an "atrocious overdevelopment".
Olde Lorenzen, a spokesman for the community group, said the apartment development was "uniquely out of place".
"For Meriton to come in so cunningly with a monstrous and soulless proposal with building heights four to six times as high and much greater density is appalling," he said.
Mr Lorenzen said there was a sentiment in the community that "Harry always gets his way" and "always wins at state level" – a viewed shared by Michael Daley, the Labor member for Maroubra and former opposition leader.
"Many citizens have said 'What Harry wants, Harry gets' under this Liberal government," Mr Daley said, pointing to Meriton's Pagewood Green development, next to Westfield Eastgardens, which he said was "just over-the-top".
Mr Daley said Meriton's Little Bay proposal was an "outrage" and "just warped".
"Council I'm sure will knock it back and they'll just run around behind the council and do a spot rezoning with the state government," he said. "That should not be allowed to happen."
Meriton's plans are currently before the council and have not been referred to the Planning Department.
Any proposal to increase building heights through a rezoning of land would be referred to the local planning panel for advice, and must align with the Eastern City District Plan.
A council spokesman said the rezoning proposal had been instigated by Meriton: "Council is required to assess any planning proposal that we receive and consider if it has strategic merit before it can proceed to public exhibition and community consultation."
RELATED ARTICLE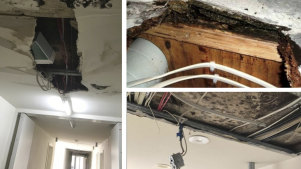 The council has approved 450 dwellings for Little Bay, half of which have already been constructed.
Meriton purchased the Little Bay Cove project for $245 million in 2017. The land had approval for 391 apartments and townhouses.
The Meriton spokeswoman said more public transport, open space and public services were planned as part of the development as well as 76 dwellings set aside as affordable housing.
"If approved, the proposal will generate close to 8,000 jobs, in excess of $750 million in government taxes and charges plus the housing the government needs," she said.
Corrections Minister Anthony Roberts said the future of Long Bay jail had not been decided.

"Any possible redevelopment of the site would not begin until additional correctional capacity had been procured in Sydney," he said.
Andrew Taylor is a Senior Reporter for The Sydney Morning Herald.
Photo: 2018 Rich List: Top 10 Property Players: The Urban Developer
SOURCE: https://www.smh.com.au/national/nsw/harry-always-gets-his-way-developer-s-high-rise-plans-for-sydney-s-eastern-suburbs-20191017-p531k2.html
CAAN FACEBOOK:
https://www.facebook.com/Community-Action-Alliance-for-NSW-744190798994541/?ref=aymt_homepage_panel
WEBSITE:
https://caanhousinginequalitywithaussieslockedout.wordpress.com/