MORE TUNNELLING and ANGST for the INNER WEST not only from WestCONnex under Lilyfield and Rozelle but from Five Dock to the Bays Precinct for METRO WEST!
MEANWHILE Sydney Olympic Park will have no major transport upgrade until 2030.
–Melrose Park and Wentworth Point are exploding
–10,000 more residents for Melrose Park; to impact neighbouring Ryde Electorate and inadequate infrastructure
WHAT THIS METRO WEST RAIL LINE IS ABOUT …
'VALUE CAPTURE' to create the demand for services every two minutes. 
MTR Consortium is a Hong Kong Developer, and what it will mean are thousands of high-rise apartments built around the Metro Stations!
To benefit developers, their overseas clients and perhaps their Minions in Macquarie Street … to our detriment …

WHAT will happen to our existing Australian built trains, stations and rolling stock?
Will our stations be sold off for even more development?
Then will NSW INC sell off the new stations to more overseas investors looking to higher returns from ticket price increases?
DID you figure this would happen following the March 2019 Election?
JOHN SIDOTI the Member for Drummoyne appears to have had the benefit of what can be described as 'insider trading' … to date Mr Sidoti has only been referred to ICAC …
"Mr Ming is vice president of Southern Han International, a property development firm building $70 million residential towers in Rouse Hill near the newly completed Metro West train line.
Mr Sidoti has declared a 10 per cent interest in the Rouse Hill development through a family company called JAFS Investment Trust.
In a statement, Mr Sidoti denied any wrongdoing."
https://www.abc.net.au/news/2019-09-11/nsw-liberal-party-in-donations-scandal/11502776?fbclid=IwAR2D4MskvYzjYXRnUC1BKeJvWUb2Vq_A5u0X-jBOt5GVVISVNl-NcbVeEVs
AND …
https://caanhousinginequalitywithaussieslockedout.com/2019/09/13/valuations-reveal-size-of-sidoti-family-fortune-from-property-plays/
SEARCH CAAN WEBSITE to find out more about John Sidoti, and compulsory acquisition and land amalgamation …
120 properties to be forcibly acquired for $20b Metro West rail line

October 21, 2019
Almost 120 properties will be forcibly acquired for construction of a $20 billion-plus metro rail line from Parramatta to the central city, which is now slated to be opened by 2030, about two years later than expected.
As foreshadowed by The Sydney Morning Herald, transport officials on Monday began informing owners of properties flagged for acquisition after the Berejiklian government announced the locations of seven stations along the Sydney Metro West rail line.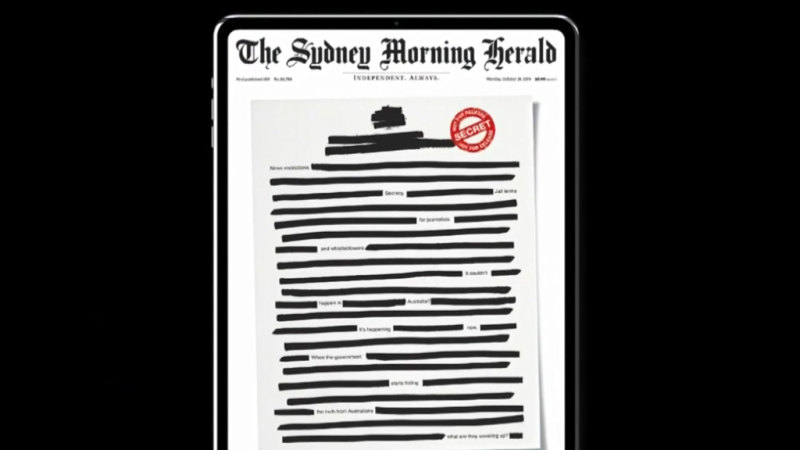 NSW Premier Gladys Berejiklian and transport minister Andrew Constance announce seven new stations to be built for Sydney's West Metro.Media companies launch campaign against government

The stations will be built at Westmead, Parramatta, Sydney Olympic Park, North Strathfield, Burwood North, Five Dock and the Bays Precinct at Rozelle.
Premier Gladys Berejiklian said the new line – most of which will run through tunnels – would more than double the rail capacity between Parramatta and Sydney's CBD.
"This crucial project will reduce the journey between Parramatta and the city to around 20 minutes with trains running every two minutes," she said.
The travel time for a journey from the CBD to Olympic Park will be 14 minutes.
Of the 116 properties to be acquired for the project, 23 are residential and 93 commercial businesses. The Bays Precinct will be the first site on which work will start because that is where tunnelling will commence. Tunnel boring machines are expected to start digging the line in 2022.
The government has yet to make a final decision on building metro stations at Pyrmont in the inner city, or Rydalmere, east of Parramatta, which have been dubbed "optional stations".
It is also finalising the site of the station in Sydney's CBD, which is expected to be under Hunter Street, linking Wynyard and Martin Place.
A turn-back site for trains will be needed in the central city. While that could be built at the CBD station, the government has not ruled out Zetland in the inner south as the site of a turn-back or a station.
Asked why the opening of the line was about two years later than expected, Transport Minister Andrew Constance said it could be completed earlier than 2030 but "we are setting a realistic expectation and, as always, this government will set about bettering it".
So far, the Berejiklian government has committed $6.4 billion to Metro West over a four-year period. It declined to put a cost on the entire project, citing the need to retain "competitive tension" in the bidding process for contracts to build the project.
RELATED ARTICLE
A large stabling yard and operations centre for the single-deck, driverless metro trains will be built at the Clyde and Rosehill industrial estate bounded by James Ruse Drive, the M4 motorway and Unwin and Shirley streets.
Metro West is effectively the third stage of the city's metro rail network. The first stage known as Metro Northwest from Rouse Hill to Chatswood opened in May, and the second stage under Sydney Harbour and on to the CBD and Sydenham and Bankstown is due to be completed in 2024.
Labor leader Jodi McKay said the new timeline for completion of the project represented a "major broken promise" by the government.
"The tunnel boring machines are running a year late, the project at least two years late – and there is a massive funding black hole," she said.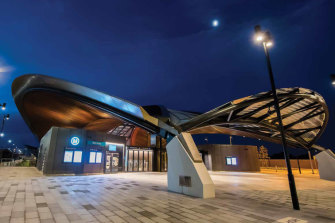 "With Parramatta light rail stage two all but axed, Olympic Park will have no major transport upgrade until 2030. Areas like Melrose Park and Wentworth Point are exploding and people have moved there on faith."
Sydney Metro West station locations
Westmead: The eastern side of Hawkesbury Road, south of the existing Westmead station. The new station will have one entrance on Hawkesbury Road.
Parramatta: On the block bound by George, Macquarie, Church and Smith streets with an entrance on Horwood Place.
Sydney Olympic Park: To the south of the existing train station. It will sit to the east of Olympic Boulevard with the main station entrances between Herb Elliot Avenue and Figtree Drive, and off Dawn Fraser Avenue.
North Strathfield: Adjacent to the existing train station. New metro platforms will sit alongside the existing station and entry to the station would be from a new entrance on Queen Street.
Burwood North: At the corner of Burwood and Parramatta roads, with entrances on both the north and south sides of Parramatta Road.
Five Dock: Located off Great North Road, between East Street and then at the corner of Second Avenue and Waterview Street. The station entrance will be at Fred Kelly Place off Great North Road.
Bays Precinct: Located between Glebe Island and White Bay Power Station with an entrance to the south of White Bay.
Matt O'Sullivan is the Transport Reporter for The Sydney Morning Herald.
SOURCE: https://www.smh.com.au/national/nsw/120-properties-to-be-forcibly-acquired-for-20b-metro-west-rail-line-20191020-p532dq.html
CAAN FACEBOOK:
https://www.facebook.com/Community-Action-Alliance-for-NSW-744190798994541/?ref=aymt_homepage_panel
WEBSITE:
https://caanhousinginequalitywithaussieslockedout.wordpress.com/