VIEW the analysis by the Unconventional Economist and CAAN's comments!
https://caanhousinginequalitywithaussieslockedout.com/2019/10/20/population-ponzi-destroys-gold-coast-but-universities-demand-more/?fbclid=IwAR35QQvV2fq59TPc0A2LB1Nct1n1sNkVQ43wah0RQN4N356DPmyuZ45fIPo
The Gold Coast wants to be classified as 'regional' to bring in more migrants
01:21 / 01:21
VIDEO LINK:
blob:https://www.sbs.com.au/4bcfdb73-605b-4041-8b43-00603033c2e6
The Gold Coast is lobbying to be reclassified from 'metro' to 'regional' under Australia's migration system in order to bring in more skilled migrants and international students.
But some say the city already has enough advantage.
BY ROSEMARY BOLGERSHARE
The Gold Coast wants to be reclassified as a regional area so it can boost its number of skilled migrants and international students.
The south-east Queensland city is classed as 'metro' under the federal government's migration program, alongside Sydney, Melbourne, Brisbane and Perth.
That means the Gold Coast won't benefit from new visas and incentives set to be introduced next month as part of the federal government's push to ease congestion in the cities and encourage migrants and international students to go regional.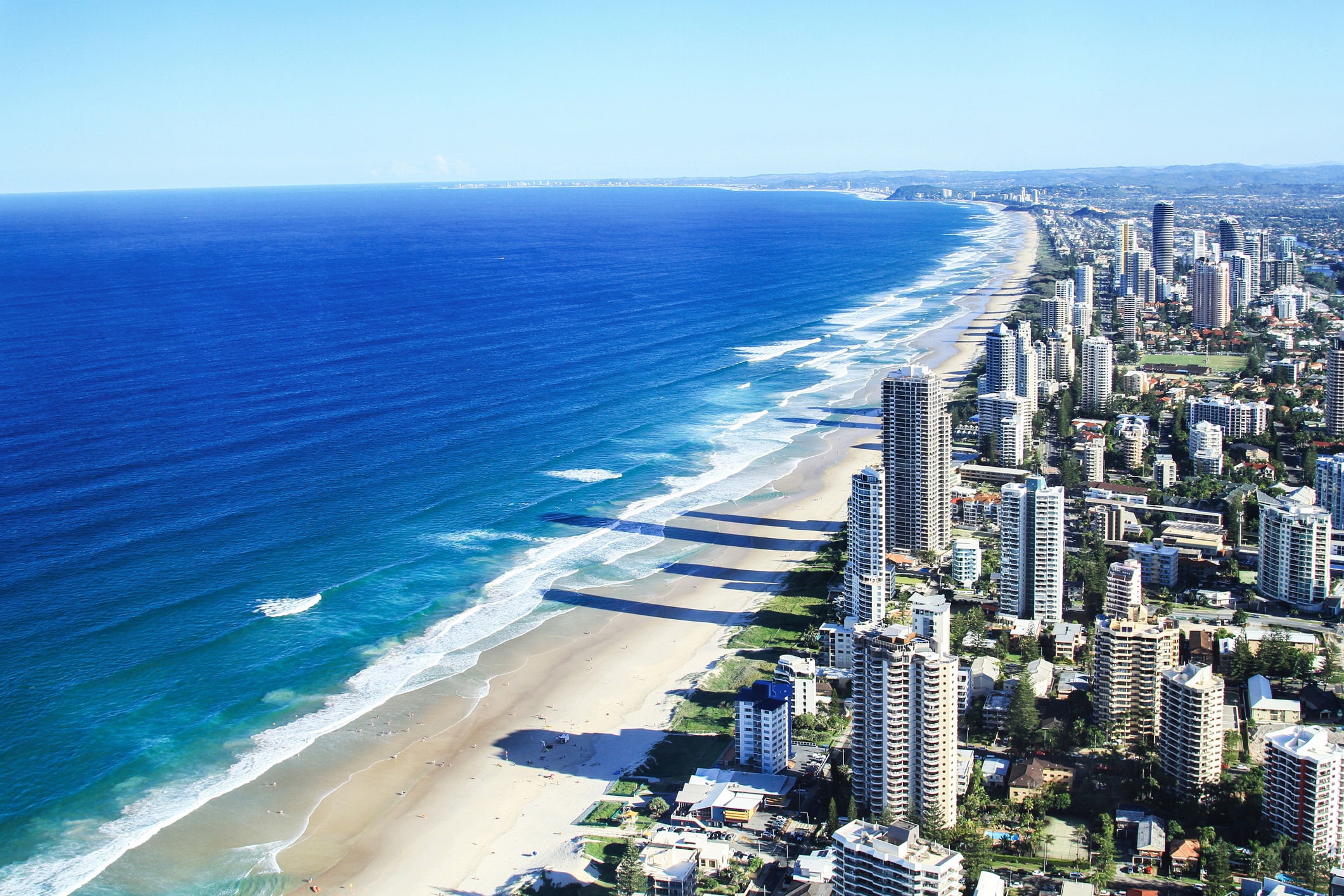 Gold Coast universities say they'll be disadvantaged if international student incentives do not apply to them.Getty
With a population half that of Adelaide, which is considered regional, tertiary institutions in the Gold Coast argue the definition is unfair.
Study Gold Coast chief executive Alfred Slogrove said the city only attracted four per cent of the international student market, compared to Melbourne and Sydney which are home to about 85 per cent of international students.
"We have less than Adelaide, we have the equivalent of other parts of the country that are deemed regional in terms of international student numbers.
"We're not looking to be treated differently, we're just looking to be treated the same when it comes to international education."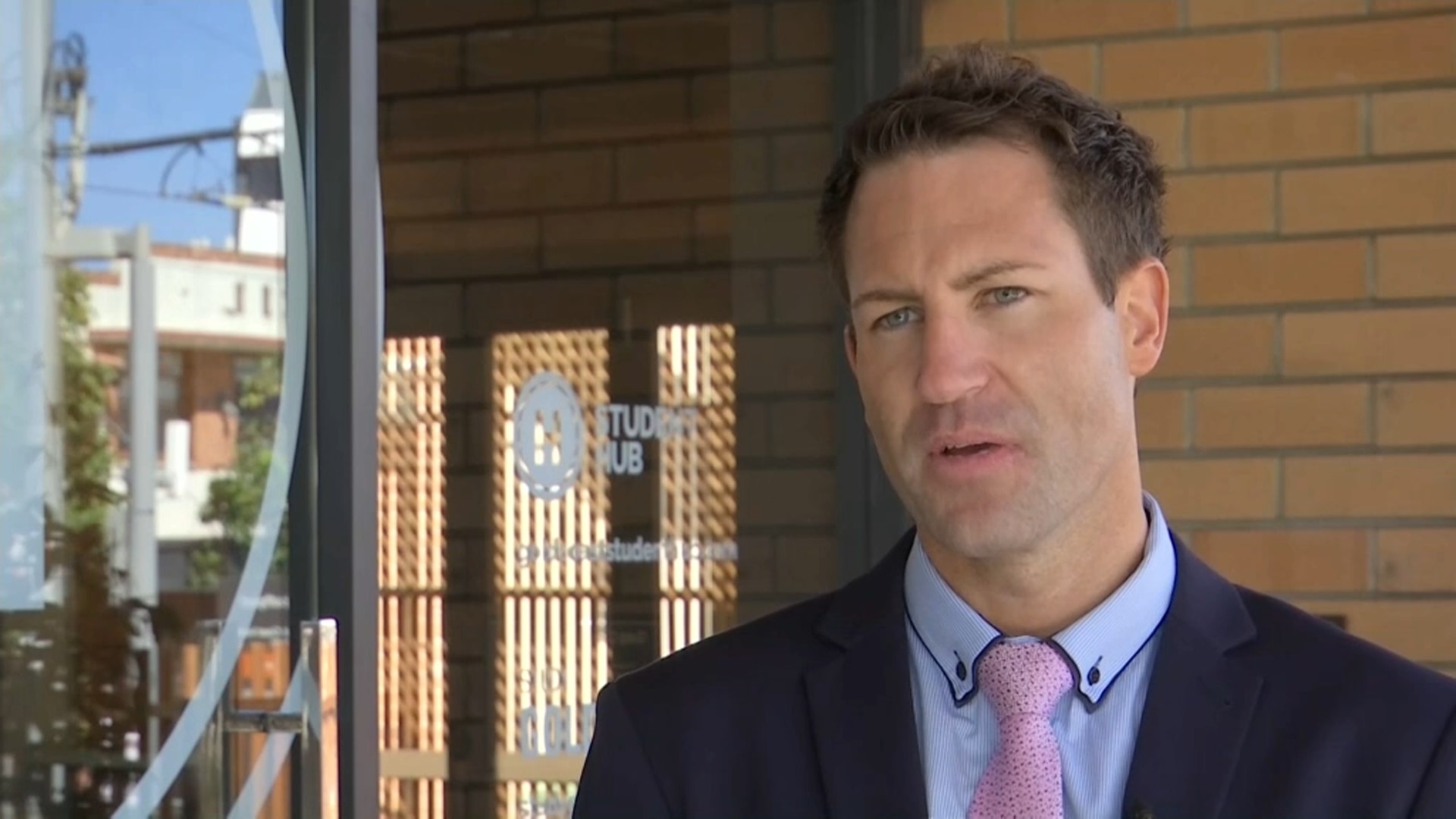 Alfred Slogrove says the city only has four per cent of the international student market.SBS News
From November, international students who graduate from a regional university will be able to work for an extra year in Australia. There will also be 1,000 scholarships worth $15,000 available every year to international students in regional areas.
Study Gold Coast, a consortium of tertiary education providers including Bond and Griffith universities, has submitted a business case to Immigration Minister David Coleman in a bid to change its classification before then.READ MORE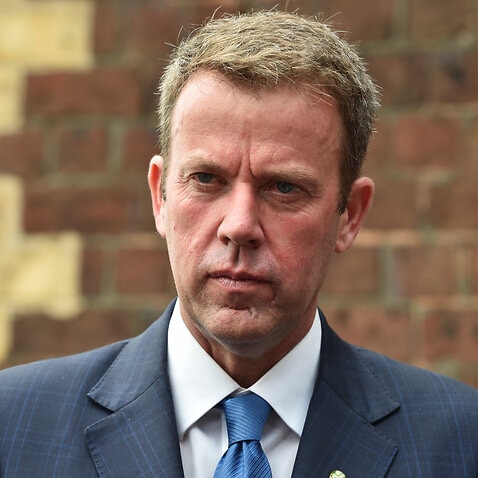 "We need the incentives to help us attract us the best quality talent here to the coast that support all different types of the economy including visiting family and relatives to our tourism market. They also help local businesses globalise," Mr Slogrove said.
Bond University student Boula Benyamin from Canada said being able to stay in Australia for longer post-degree would make a difference to his decision on where to study.
"Every day you think about do I want to stay here to work, how's working here going to affect me? Such a beautiful place, it's a place you want to stay … so that would be a great opportunity."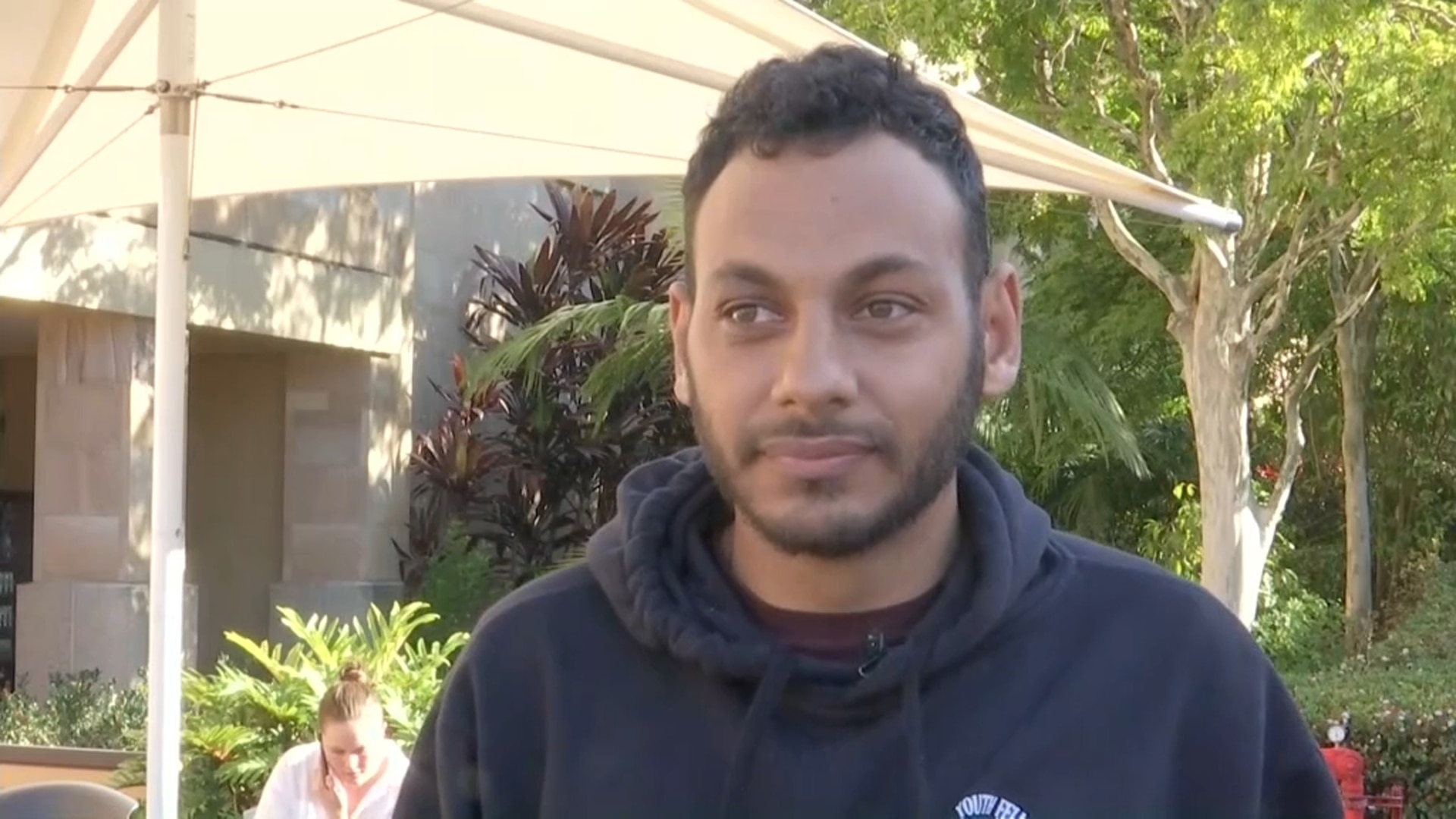 Bond University student Boula Benyamin moved from Canada to study on the Gold Coast.
For other students, the Gold Coast lifestyle is incentive enough.
"Life here is more relaxed, it's more chill and big cities always busy, crowded," says Yama from China.
"I love here, I don't want to go anywhere else."
Universities in the area fear they are already being disadvantaged, as education agents begin spruiking the new incentives and encouraging prospective students to look elsewhere.
Gold Coast accused of 'gaming' the system
Boasting gleaming high rises along beautiful beaches, the Gold Coast does not fit with traditional images of regional Australia.
The Gold Coast's campaign has highlighted difficulties in drawing the boundary between regional and metro as the government tries to simplify the definition for visas.
Regional education expert John Halsey accuses the Gold Coast of trying to "game" the system, arguing the federal government's definition when it comes to international students is already too broad.READ MORE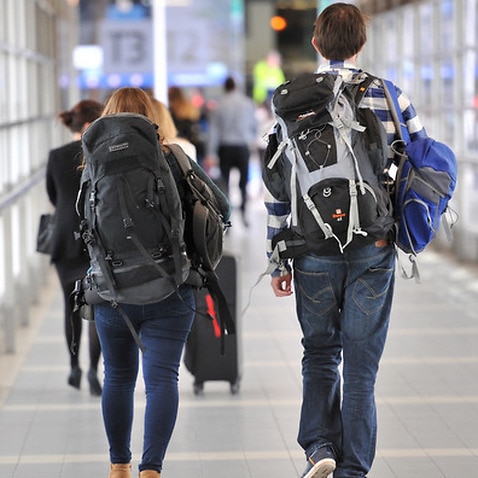 "To classify Adelaide as regional per se in terms of the definition has a distorting impact on the policy."
Professor Halsey, who conducted a review into regional, rural and remote education for the federal government in 2017, said if the government wants to achieve its aim of not simply easing congestion in the major cities, but using international students to stimulate struggling country areas, they need to tighten the boundaries.
"So that the definition doesn't become gamed, if you like, or significantly distorted and the net result is that those that already have an advantage or degree of privilege and a degree of capacity to attract, are further advantaged compared to what I want to call 'more authentic' or 'bonafide regional locations'."
'Blurry line'
The Gold Coast's population of 600,000 has been steadily growing over the last few years, by 2.6 per cent in 2018.
Mr Coleman said it significantly outstrips the Australia average growth of 1.6 per cent.
He told SBS News in a statement the Gold Coast's metropolitan status had not changed as part of the government's decision to replace four different definitions currently in use for different skilled migration visas with one simpler definition.
"The Gold Coast has been classified as part of metropolitan Australia under the core skilled migration program since 1993 when the classification of parts of Australia as regional or non-regional for skilled migration began," he said.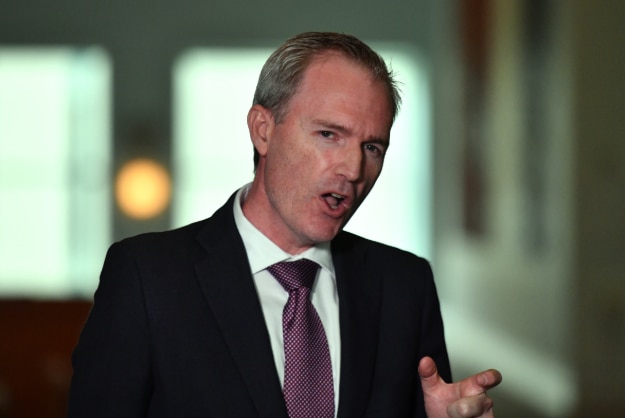 Immigration Minister David Coleman wants to simplify the definition of 'regional' for a range of visas.AAP
But a closer look at the statistics paints a different picture, says Regional Australia Institute co-chief executive Kim Houghton.
"It's a blurry line," he said. "Clearly the Gold Coast is right up the metro city end of that regional city spectrum but it does have many of the characteristics of a regional city rather than a capital metro."
The definition not only applies to international student visas, but two new regional visas offering 23,000 places to prospective skilled migrant workers. If they live and work in a regional area for at least three years they will then be able to apply for permanent residency – the ultimate goal of many migrants.READ MORE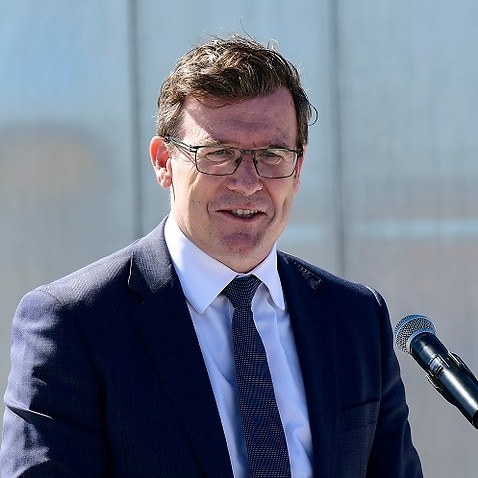 The RAI has four classifications from rural to metro capital city, using measures such as the number of people employed in high wage-earning professional jobs, house prices and wages as differentiating factors.
On those measures, RAI is not surprised the Gold Coast is making a case for reclassification.
"They too are grappling with issues of trying to attract and retain more professionals, particularly tertiary qualified or highly skilled trades and technically qualified people so I think it makes a lot of sense," Mr Houghton said.
Regional Australia Institute believes there are enough regional visas for all.
"Only a slight difference to those flows will make quite a difference to the places out in regional Australia."
He said the government should consider expanding the number of visas available if the policy proves effective at better dispersing the flow of international students.
Study Gold Coast's business case argues the region needs to diversify its population pointing out that migrants from China and India, the main sources of migrants to Australia, tend not to settle in the Gold Coast.
"The reasons for recent significant population growth in Melbourne and Sydney do not apply to the Gold Coast, so the Gold Coast is paying the international education price of the geographic classification system that appears ill-advised," the document stated.
Mr Slogrove doubted other smaller areas did not have the infrastructure to handle a significant increase in student numbers.
"We just had the Commonwealth Games and we've got infrastructure in place to support growth in international student numbers," he said.  
SOURCE: https://www.sbs.com.au/news/the-gold-coast-wants-to-be-classified-as-regional-to-bring-in-more-migrants
CAAN FACEBOOK:
https://www.facebook.com/Community-Action-Alliance-for-NSW-744190798994541/?ref=aymt_homepage_panel
WEBSITE:
https://caanhousinginequalitywithaussieslockedout.wordpress.com/