IS this a silly question … ?
Is this another Scam for those 'in the know' … either Oracle or Accenture in the possie to make a lot of money ... while facilitating even more Visa holders to buy up Austraya?
Enabling even more Chinese money launderers with 'bricks of $50 and $100 notes' in plastic bags or suitcases to sort it out at Crown?
WHAT TO DO ABOUT THIS?
Make your objections known to your local MPs both State and Federal Govt including the Labor Opposition!
Either by emailing them, or phoning their offices
FIND THEIR CONTACT DETAILS BY THE LINKS INCLUDED BELOW
NSW PARLIAMENT
UNDER LEGISLATIVE ASSEMBLY at the top
See Below 'MEMBERS' … click
Then click 'All Members' to find their contact details
https://www.parliament.nsw.gov.au/members/pages/all-members.aspx
PARLIAMENT OF AUSTRALIA
SEARCH FOR SENATORS OR MEMBERS for their contact details
https://www.aph.gov.au/Senators_and_Members
ALTERNATIVELY … Get onto Talkback Radio; share the articles to let others know.
Oracle and Accenture: big tax dodgers queued for visa privatisation prize
by Michael West and Michael Sainsbury — 16 October 2019 — Business, Featured, Tax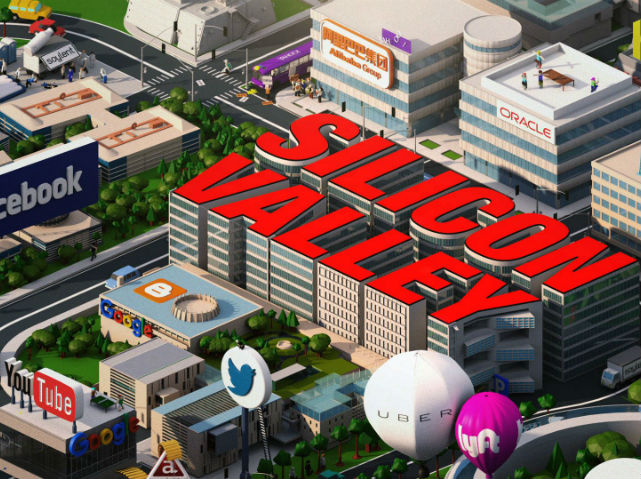 Image care of broke-ass stuart
Should the Government award contracts to tax cheating multinationals?
The subject is likely to be covered when the Parliamentary Inquiry into the Big Four accounting firms kicks off late this year, the Big Four themselves being the ringmasters of global tax chicanery.
Michael Sainsbury and Michael West look at the tech bidders for the privatisation of Australia's visa system, Oracle and Accenture. It's not pretty.
Silicon Valley's Oracle Corporation, technology supplier in the bidding duel for Australia's visa system, struck a whopping $306 million tax settlement with the Australian Taxation Office last year.
*Oracle is a key player in Australian Visa Processing Pty Ltd, one of two consortia bidding for the billion dollar mandate to operate the beleaguered visa system, and one of the world's premier tax cheats.
The fine is one of the largest in corporate history, slightly shadowed by oil company Chevron's $340 million sting in 2017.
Dodgers on both sides
*The other consortium bidding for the privatisation of Australia's visa system is led by Australia Post and Accenture, the latter itself being also a top-tier global tax cheat.
A perusal of Accenture's accounts shows the consulting firm paid $576 million to its overseas entities last year for consulting services; more than half a billion dollars siphoned offshore untaxed.
This massive shift of wealth came thanks to Australian taxpayers. Accenture has raked in $534 million from government contracts over the past three years, that's in Federal Government contracts alone.
Similarly suspicious is Accenture's royalty bill last year which jumped by $68 million to $156 million without explanation in its accounts.
Oracle of tax avoidance
If you pay $41 to the Australian Securities & Investments Commission to access just one set of Oracle's "public" financial statements, you will find the main Australian operating company, Oracle Corporation Australia Pty Ltd, has been hit with charges of $306 million "in primary tax, withholding tax, penalties and interest by the Australian Taxation Office (ATO) regarding the historic treatment of certain transfer pricing position".
*Transfer pricing is internal company pricing between entities, rather than external market pricing. It is regularly used to shift profits offshore.*
While Oracle Corporation Australia noted in its accounts – released late and in contravention to the Corporations Act in February 2019 – that it was disputing the amount and "remains in dialogue with the ATO, it "entered into a partial payment" of $114 million in June 2018.
The tech giant pointed the finger squarely at its professional consultants who "the company believe (sic) are competent to advise on such matters Directors believe that the Company's original filing was correct and in compliance with taxation law".
*Besides the tax cheating by Oracle and its auditors EY, there are serious accounting issues too. Counter to recent reforms to Australia's tax laws requiring large companies to file proper "General Purpose" financial statements, Oracle's three top companies in this country all file "Special Purpose" financial statements designed to conceal information.
*Then there is another Oracle entity named Vantive Australia Pty Ltd which lodged five years of financial statements (late) with ASIC (going back to 2013) on August 31 last year.
*Its parent is Oracle Systems Corporation of California. Auditor Ernst & Young.
*Oracle's statutory filings in Australia are guilty of multiple breaches of the Corporations Act.
*Its corporate structure is byzantine and deliberately baffling. It pays almost no tax on enormous revenues.*
*Typical too of multinational tax avoiders, Oracle companies here only have tiny boards of directors and just one resident director.
*Vantive's directors are Oracle's Australian Company Secretary Jimmy Ying Wai Tse and US-based Oracle VP and assistant general counsel Brian Higgins.*
The directors of Oracle Corporation (Australia) Pty Ltd are Ireland-based Maria Smith, Assistant Corporate Controller and Senior Vice President Mergers and Acquisitions.
*The other two are Malaysian born Erik Tatt Meng Lee, a resident of Sydney's Dundas and Oracle's Tax Director in Australia, and Shane Congdon Regional Lead Counsel Asia Pacific who lives in New Zealand.
Then there are the two silos. While Vantive is owned by Oracle Systems in the US, the other silo is Oracle Corporation Australia whose parent is Oracle Holdings Australia, whose parent is Oracle Consolidation Australia Pty Ltd, whose parent is OACPAC NH1 Company, domiciled in Ireland.
Play for visas
*Oracle is the technology partner of AVP, the consortium bidding for the Department of Home Affairs' highly controversial visa processing privatisation.
*Other AVP players are Sydney business people from the big end of town, the James Packer-linked funds management group Ellerston, former Foxtel senior executives including former CEO Peter Tonagh, Scott Briggs a Liberal Party mate of Prime Minister Scott Morrison, and a family of fruit and vegetable moguls from Sydney's Flemington Markets.
Yet none of the shareholders has a significant software platform – indeed nowhere near it – which is where Oracle comes in, for what promises to be a $1 billion plus deal for the privatisation.
*The Government has said it will be settled by the end of this month (October 2018).
*That is despite an ongoing Senate inquiry that is not due to wrap up until February 2020 and a number of submissions already slamming the project, its process, and questioning just how private interests with monetise the rich trove of data the winning bidders will be handed for free.
Neither Oracle nor Accenture were willing to respond to questions for this story.
Oracular flair
In the 12 months to March 31, 2019 Oracle Corporation (globally) banked $US39.5 billion in sales, its income before tax was $US12.2 billion but due to some keen accounting it paid only $1.1 b in tax.
As well as its tax shenanigans, Oracle has been criticised for paying non-whites lower salaries than Indian, Asians and African Americans by the US Department of Labor which said the company paid those groups as much as 25% for comparable positions for whites or non-Asians in the company.
Oracle's Australia operations have been given an overhaul since the appointment of Rob Willis as its local boss in November 2016, He sent 170 jobs off to Manila and promised to begin a hiring frenzy of new sales staff to win more government contracts.
Willis' new push has been successful. In 2018, Oracle inked $77 million in government contracts, and in the nine months to Sept 30, 2019 had signed $98.7 million in contracts, according to Austender documents.
The final trick of the AVP syndicate could be its own kind of tax avoiding sandwich.
It's clear from the companies and people associated with the group, that the Oracle part of the project – in reality its heart and lungs – will be managed by another tax avoiding group PwC which has a nominee company that is shareholder in AVP.
Public support is vital so this website can continue to fund investigations and publish stories which speak truth to power. Please subscribe for the free newsletter, share stories on social media and, if you can afford it, tip in $5 a month.$5 per month$20 per month$100 per monthPREVIOUSPrivatisation Fetish and QE: will government surrender the economic rescue to the banks?
ABOUT THE AUTHOR
Michael West established michaelwest.com.au to focus on journalism of high public interest, particularly the rising power of corporations over democracy. Formerly a journalist and editor at Fairfax newspapers and a columnist at News Corp, West was appointed Adjunct Associate Professor at the University of Sydney's School of Social and Political Sciences.
Michael Sainsbury is a former China correspondent (now based in South-East Asia), with more than 20 years' experience writing about business, business politics and human rights across Australia and the Asia Pacific.
RELATED POSTS
March 26, 2011
SOURCE: https://www.michaelwest.com.au/oracle-and-accenture-big-tax-dodgers-queued-for-visa-privatisation-prize/?fbclid=IwAR30ZRhyrXTtC4UsBliDjSi5QoTLqorBU2id1iOJDIapIEMG1rNH6_sVKTU
CAAN FACEBOOK:
https://www.facebook.com/Community-Action-Alliance-for-NSW-744190798994541/?ref=aymt_homepage_panel
WEBSITE:
https://caanhousinginequalitywithaussieslockedout.wordpress.com/