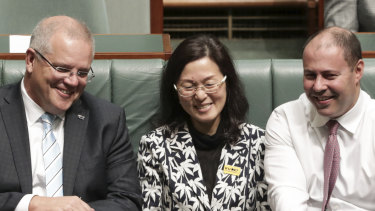 SMH Photo: So funny … isn't it? We're so clever … hehe …
Has Parliament House turned into 'high farce'?
Does the Constituency mean so very little to the Liberal Party that 'the player' has been granted the opportunity to vet her association with all Chinese community organisations … a number of which are associated with the United Front …
Isn't it astounding that her associations have not been examined by an external party … for example … the AFP?
It appears the Government can't be bothered to conceal its contempt … for the Australian People!
The Liberal Party … they are so clever … but they too may find in no time at all … before they know it … they may find they are out on their ear … it won't be enforced by the Australian People … will it be from our 'Big Neighbour to the North' … ??
High treason the new black in Australian Parliament
By Houses and Holes in Australian Politics
October 14, 2019 | 13 comments
The fundamental operational principle of Westminster democracy is that MPs take responsibility when things go wrong in their electorates or departments and resign. No more. Via Domain:
Federal Liberal MP Gladys Liu is confident she no longer belongs to any "inappropriate" Chinese Communist Party-linked organisations after a "lengthy" probe of her association memberships.

The first-term Victorian MP vowed to audit any Australian-Chinese community organisations that had added her as a member without "knowledge or consent" last month after Ms Liu admitted she was at one time a member of a group that later became a Chinese government propaganda unit.

…In a statement provided to The Age and The Sydney Morning Herald, a spokesman for Ms Liu said she had spent "a considerable amount of time" over the past three weeks reviewing her association with all community organisations.

"With nearly 1000 Chinese organisations in Victoria alone it has been a lengthy task," the statement said.

"Ms Liu is confident that she is not linked to any organisations that may have inappropriate associations."

He said Ms Liu had "very clearly" stated that she does not wish to be a member of any organisation that had not received her explicit consent.

"She has asked that she be removed from all organisations that have not received her consent," the statement said.
*And this accepts responsibility for lying to the Australian people, posing as a double agent for the CCP, disbursing inappropriate millions to political parties, and misleading the Chisholm electorate how?
All this PR exercise does is normalise treasonous behaviour. But then, that is Australian democracy "with CCP characteristics" so get used to it.
It is interesting to juxtapose the Gladys Liu public relations exercise with Penny Wong today, also at Domain: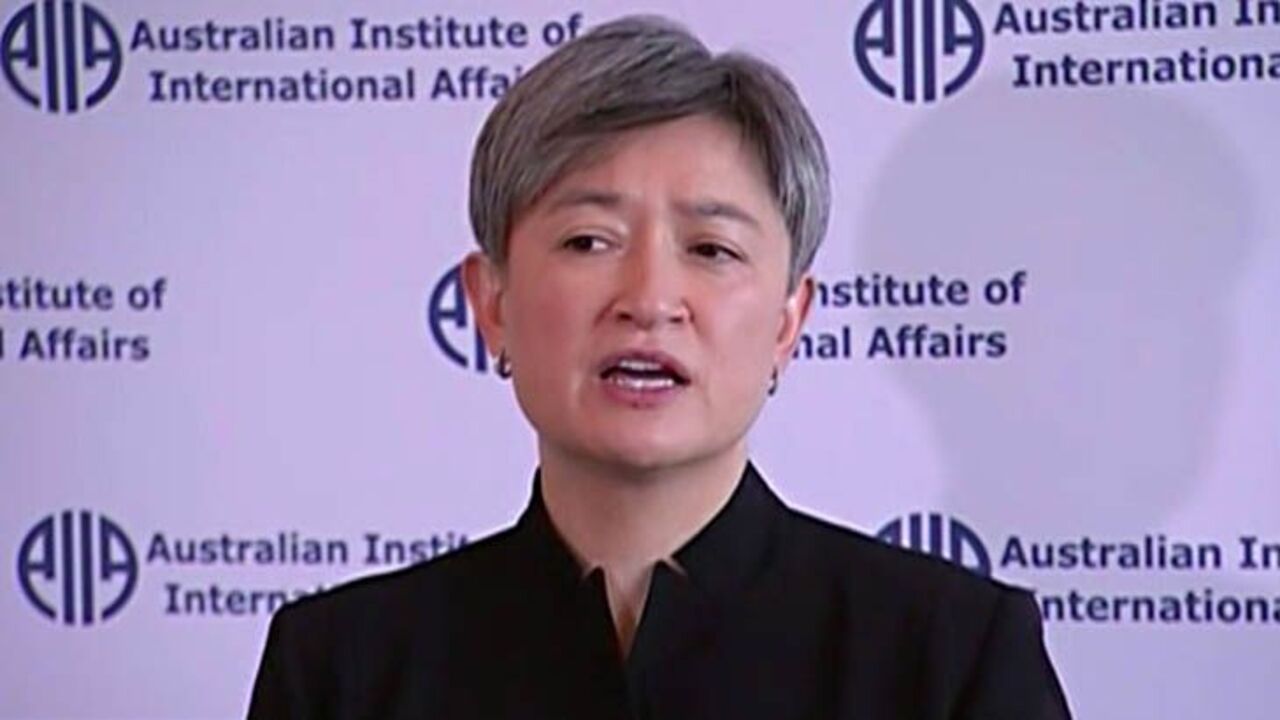 Labor will accuse Prime Minister Scott Morrison of putting politics ahead of the national interest with "lightweight" ideas that fail to deal with the rise of China, widening the gulf between the two major parties on foreign policy.
Labor foreign affairs spokeswoman Penny Wong will use a major speech on Monday to warn of increasing populism under Mr Morrison's approach to foreign affairs while warning of "increasing assertiveness" from China.
Senator Wong will also dismiss the results from Mr Morrison's closer ties to US President Donald Trump, saying the Prime Minister has produced political distraction rather than solid outcomes.
"There's no doubt Scott Morrison is the best political tactician in Australia right now," Senator Wong will tell the the Australian Institute of International Affairs conference.*
"He is the master of the political manoeuvre, but he hasn't delivered anything of substance because that's not who he is."
Penny Wong's loyalties are above reproach and this speech makes good sense. But in her case the treason is the inverse. She is being dragged down by a party that is so corrupted by Chinese cash that her words carry no substance, via the ABC:
New South Wales Labor's head office is set for a shake-up, with a new review aiming to "strengthen a culture of compliance" with rules and laws governing the party.
Federal and State Opposition Leaders Anthony Albanese and Jodi McKay announced the comprehensive review into the structure of the state's head office and role of the general secretary.
It comes in the wake of damning revelations at the current Independent Commission Against Corruption (ICAC) investigation into alleged illegal donations.
Both parties have now effectively normalised high treason.
The Coalition is asking Australians to trust that it will bury Glays Liu and prevent her access to sensitive information, as well as stop any undue CCP influence from spreading into the government, even as her fund raising activities continue.*
The Labor Party is awash with that cash but continues to aggressively prosecute the case for being closer to China, promulgating a monstrous hypocrisy in place of the national interest.
And both parties are still ducking any and all structural reform to change it.
Pity the ANZACs.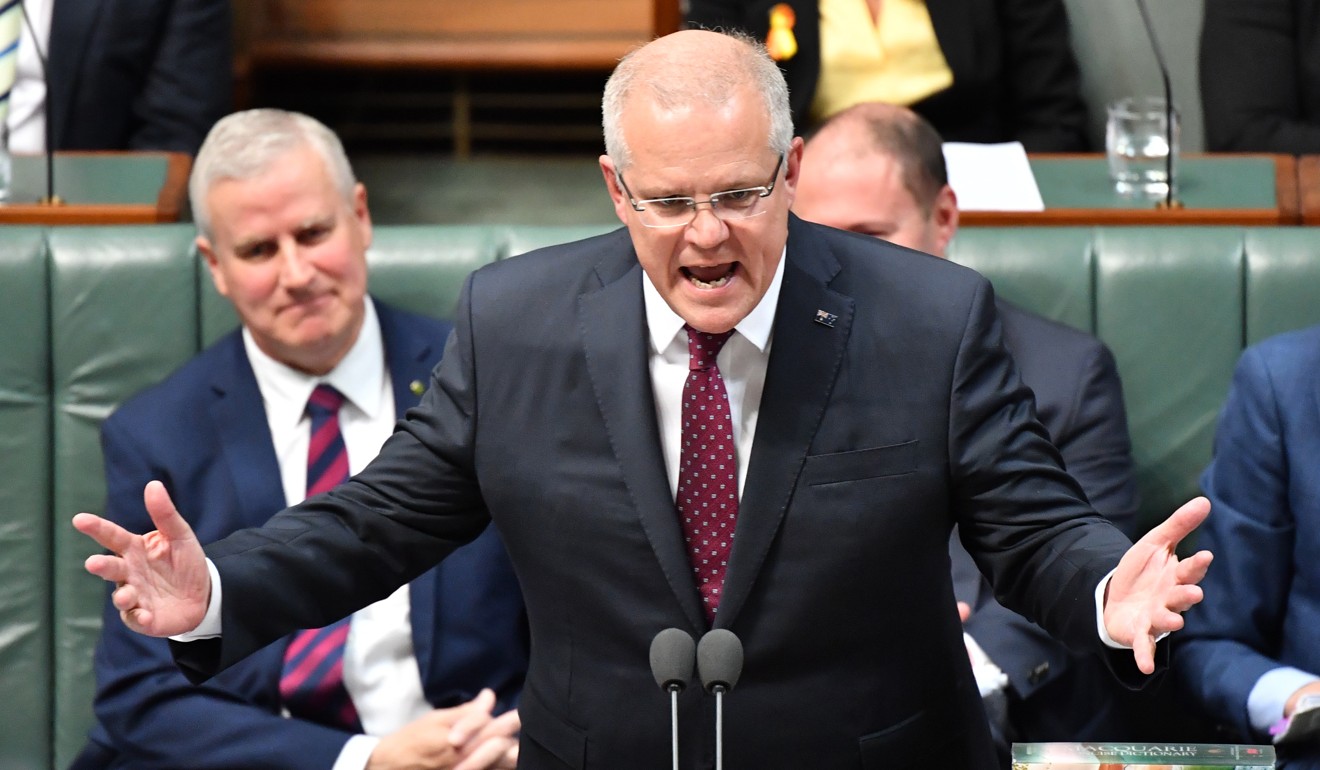 SOURCE: https://www.macrobusiness.com.au/2019/10/high-treason-the-new-black-in-australian-parliament/
CAAN FACEBOOK:
https://www.facebook.com/Community-Action-Alliance-for-NSW-744190798994541/?ref=aymt_homepage_panel
WEBSITE:
https://caanhousinginequalitywithaussieslockedout.wordpress.com/