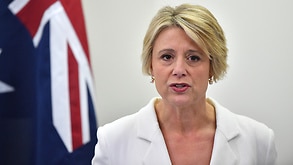 FROM the perspective of 'The FORGOTTEN AUSTRALIANS' the major parties give the impression that they care more about people wanting to come to Australia than those already here.
IS Labor trying to play catch-up?
The LIBS have had a head-start in vote catching beginning with the Howard Years in the late 1990s … by luring the Middle Class Chinese with 'flexible citizenship' when they bought our Real Estate …
IS this why The LIBS with a vast number of Visas opened the door to a 'Permanent Resident Visa' following investment in our Real Estate, or education?
-with Medicare thrown in …. why would temporary migrants care about Citizenship?
To conceal the deal the Libs make a lot of noise about stopping those that come by boat ….
-about cutting the number of Permanent Migrants by 30,000 to 160,000 p.a.
While omitting to mention …
–2.2 MILLION Visa Holders in Australia at any point in time … including some 1.6 MILLION Visa Workers …
WHAT MULTICULTURALISM has meant for 'the Forgotten Australians' is …
-the loss of our Communities, Heritage, Neighbourhood Character, urban bushlands … and our Rights!
-our suburbs rezoned for higher density to accommodate 'migrants and vibrants'
CAAN Photo: Townhouses and Villas where there were 2 cottages.
–our Families locked out of home ownership unable to compete with wealthy foreign buyers laundering black money in our real estate ...
-the lowest wages growth since WW2
–visa workers readily exploited for slave rates with the end goal of a PR Visa
-our schools, hospitals, trains, buses are all full-up
-roads congested
IN NSW and Victoria the Real Estate Sector marketed particularly to China
…. it would appear Multiculturalism has in fact been replaced by Monoculturalism …
Open borders Labor blows multiculturalism foghorn
By Unconventional Economist in Australian Politics
October 11, 2019 | 42 comments
Labor's open borders spokesperson, Kristina Keneally, has warned that multiculturalism is under threat by Australia's "cruel" immigration policies:
Labor's spokesperson for immigration, Kristina Keneally, will use a keynote speech to warn that multiculturalism is under threat.

Blown out wait times to become an Australian citizen have led to the largest-ever drop in people pledging their commitment to the country, Labor's spokesperson for immigration will tell a national multiculturalism conference…

"The ongoing blowouts in citizenship application processing under the third term Morrison Government are cruel, callous and are preventing people from pledging commitment to Australia," the speech read…

According to figures released earlier this week by the Department of Home Affairs in response to a request by Labor MP Julian Hill, there are more than 221,415 people currently waiting to have their citizenship applications processed.

These include close to 30,000 Indians, 27,000 British citizens and 17,500 Chinese nationals.

"They make up just some of the 221,000 people who have "had a go"… so why aren't they being given a go?" Senator Kenneally says…

"This is the largest ever decline in citizenship applications as would-be Australians despair at having to wait more almost a year-and-a-half to become citizens"…

She warned that multiculturalism – which she described as "one of Australia's greatest strengths" – was now under threat, citing reports tracking incidents of race-based discrimination…
*Spare me. Australia runs one of the largest immigration programs in the world: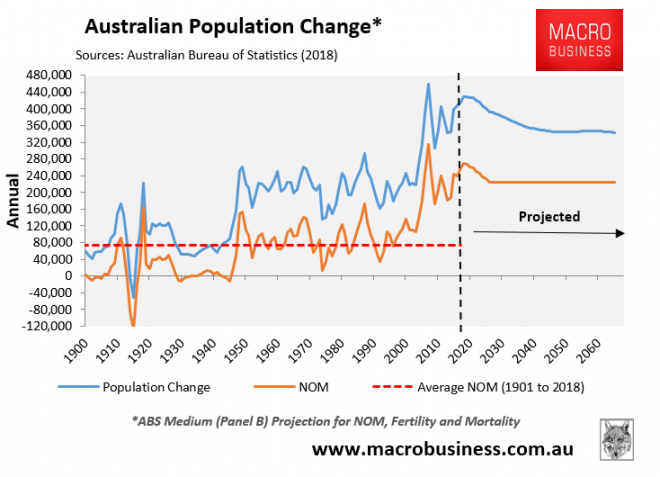 The majority of this immigration is now coming from Asia, according to the ABS: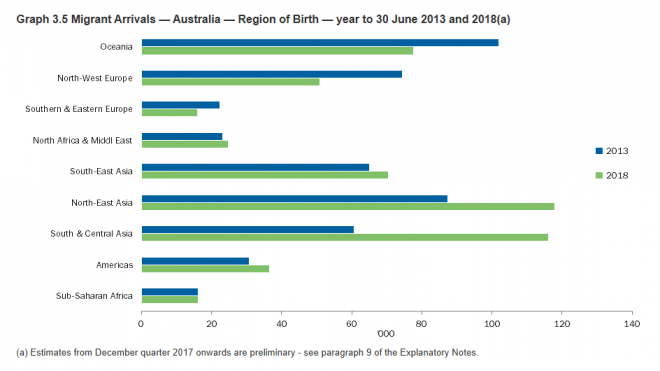 And Australia's foreign-born population is among the highest in the world: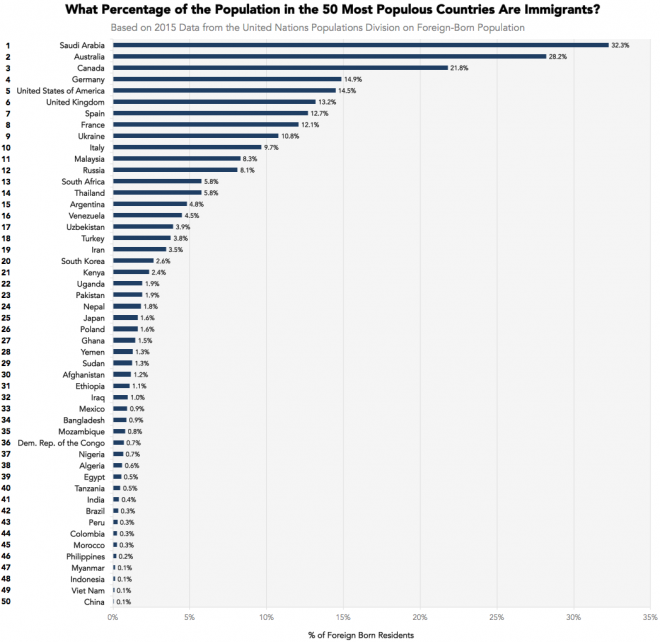 So for Kristina Keneally to claim that multiculturalism "was now under threat" is laughable.
Having migrants wait 410 days for Australian citizenship is a small price to pay for escaping the overpopulated and polluted places they have come from, and is hardly "cruel" and "callous". Australian citizenship should be prized, not handed out like Tic-Tacs.
Besides, migrant permanent residents can already access Medicare, have unrestricted work rights, and can sponsor family members. They have largely the same rights as Australian Citizens, with the exception of ability to vote.
Herein lies Labor's key problem: in championing globalism and 'open borders', and complaining of not enough multiculturalism, it gives the impression that it cares more about people wanting to come to Australia than those already here.
(Image: James Cridland via Flickr)
SOURCE: https://www.macrobusiness.com.au/2019/10/open-borders-labor-blows-multiculturalism-foghorn/
CAAN FACEBOOK:
https://www.facebook.com/Community-Action-Alliance-for-NSW-744190798994541/?ref=aymt_homepage_panel
WEBSITE:
https://caanhousinginequalitywithaussieslockedout.wordpress.com/