THIS from the Owners Corporation raises our hopes for the Mascot Towers victims …
'THE OWNERS CORPORATION intends to seek "legal redress and compensation based on the engineering advice to date on what is behind the damage caused to Mascot Towers". '
SOME COMMENTATORS ASK VERY PERTINENT QUESTIONS AND OFFER SUGGESTIONS …
For example …
-where is the technical information? A description of the problem, and a description of the options available to fix the problem(s)?
And suggestions from another …
What has to happen to prevent future construction problems, is to only allow buildings that have insurance paid for by the developers to provide a 25 year warranty for all structural faults and water penetration in Strata Title buildings with a requirement the insurers undertake the building inspections whilst it's under construction.

Some architectural/construction methods are clearly quite stupid, and are used to give buildings a "sleek look" and fashionable feel, flat roofs, invisible downpipes.
Fashionable trends in architecture should be banned, buildings required to be soundly engineered, with passive water exclusion/fire safety.

Internally bathroom tiling should be banned in strata units and replaced by continuous heat sealed vinyl floors and walls, multiple bathrooms in Strata Units banned. No gas in Strata Units.

The insurers must be backed by a large reinsurer with final liability for Government if claims are not paid.

No 25 year warranty, no insurance it can't be built.

Government needs to learn that "red tape" was there for a reason, voters have to learn not to vote for red tape cutters.
From another …
What happened to Home Warranty Insurance to cover the cost?  Or the Certifier being liable for signing off on work that does not comply with Australian Building Standards?  Oh, that's right the NSW LNP Government weakened the laws so much to please their developer mates that the developers are completely un-accountable.
Why does not every article on this subject mention that as the opening paragraph?
And …
This is the result of the ideologically blinkered approach that demands surpluses at the expense of good governance. Continually cutting back on regulation and the staff to enforce such regulations has created the situation where there is virtually no oversight of anything.


On top of that we allow overseas tradesmen to work on projects to fill the shortages governments have engineered through the destruction of TAFE.
Further …
Aren't "developers" required to place funds into an account to be held there for a number of years to pay for such failures? This should be an insurance policy for buyers of property.


I believe travel agents, for example, operate under such a system.

If things go wrong, the customers are protected. Point in case, the recent shut-down of Thomas Cook.
What appears to also be relevant …
Rack and stack it and watch the stamp duty poor in. We will pay lip service to the victims later
It's clear that this building will have to be demolished, foundations cannot be repaired whilst a building of this size remains upright.
It's also clear from the waterlogged carpark it's below the water table, well-constructed sealing is not in place, the reinforcing steel will always be an ongoing problem.


No unit in this building will ever be sold.

All that remains is how, or if the owners are to be compensated for both the Government and Council negligence in approving this development in the first place, failing to ensure that it complied with Architectural/Construction/Engineering requirements.


These problems will occur in all low lying areas from Kensington to Botany/St Peters as global warming raises the water tables and makes now/previously compliant construction methods unsuitable for the future conditions of the terrain.
 I would not buy any units in any low-lying floodplain areas like Eastlakes, Kingsford, Alexandria or Homebush Bay.
I would insist on a rock subsurface.
And …
Squarely the fault of successive State governments.


*Forget the stadiums and start fixing Sydney's apartments.

Everyone knows the stadiums did not need replacing, but the crumbling apartments of Sydney are a real crisis and a human tragedy.
Mascot Towers residents given two 'very bad' options after building failure

October 10, 2019
Residents of the evacuated Mascot Towers are being forced to consider two options to fund urgent remediation works at the 132-unit complex, but fear they won't be able to afford either.
At an annual general meeting later this month, apartment owners will be given the option to proceed with a multimillion-dollar special levy or rescind it in favour of a commercial strata loan to fix the building.
One loan proposal would offer up to $20 million at a 7.7 per cent variable interest rate per annum over 15 years, with funds to be put towards stages one and three of the remediation works which have already started.
One resident, who did not want to be named, said "the options presented to us as owners are like choosing a preferred execution method".
Another owner said both options are "very bad", adding he had spoken with a bankruptcy lawyer on Wednesday morning.
"We don't know whether the $20 million is the end or just the beginning. We have not yet received the final costing," the owner said. "The strata committee can liquidate me if they push through the motion in the AGM."
A survey last month by the building's owners corporation found more than a third of owners cannot pay their portion of the levy because banks and other lenders are refusing to assist.
Resident Brain Tucker said the need to finalise a payment option had intensified after engineers warned that as the weather warms, the building would be under significantly more pressure.
He said the uncertainty of the situation is "at the back of your mind all the time".
"It's the first thing you think of in the morning, and the last thing you think of at night – just how am I going to get out of it," he said.
"It's a nightmare, there is just no easy way out. Just to see Mascot Towers boarded up, it's just horrible memories."
Residents of the 132 apartments were evacuated in June over cracking in the primary support structure and facade masonry, causing fears the building had become unstable.
Four months on, owners have been given no indication when they will be allowed to return.
A spokesman for the owners corporation said they were presenting owners with the best funding options it had managed to secure.
"Although the special levy was approved at the last extraordinary general meeting, we now have access to loan alternatives which will reduce the owners' short-term funding commitments by extending the payment term to 15 years," he said.
Play video1:06Residents from Mascot Towers ask for support from NSW state government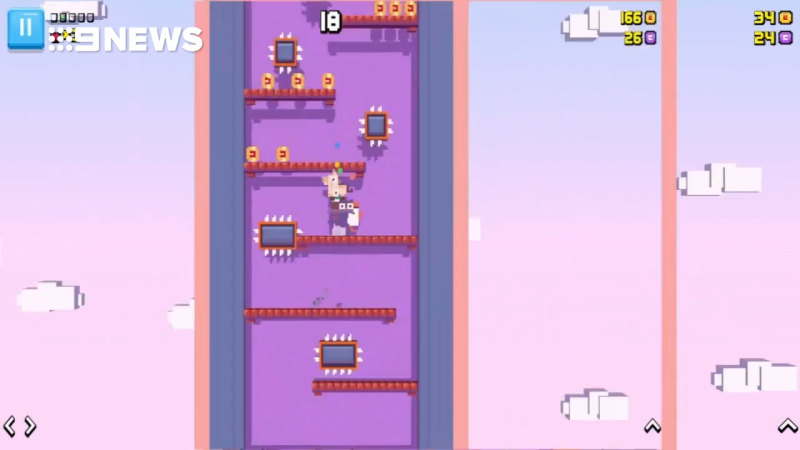 The residents have been forced to pay for repairs and say they need politicians to loan them the cash.
"We're cognisant of their financial hardship which is why we're doing everything we can to ensure the owners are looked after.
"At the end of the day we need to agree on a solution to assist with our current cash flow problem, and we hope that owners come to a consensus at the AGM this month."
RELATED ARTICLE
*The spokesman also said the owners corporation needed to factor in legal costs because they intend to seek "legal redress and compensation based on the engineering advice to date on what is behind the damage caused to Mascot Towers".
*Residents have renewed their pleas to the NSW government for financial assistance.
A spokesman for the Minister for Better Regulation and Innovation said the government had made additional expert technical advisers available, who would provide independent advice on any remediation plan.
"This will allow the full scope of the works to be understood, costed and verified through an independent expert peer review and help provide greater peace of mind to lot owners that any works program will ultimately enable the building to again be occupied," the spokesman said.
Better Regulation Minister Kevin Anderson told Parliament last month rental assistance for owners had been extended by six months, covering residents until March 2020.
The AGM will be held on October 22 at the Stamford Plaza, Sydney Airport Hotel.
Laura is a journalist for The Sydney Morning Herald.
SOURCE: https://www.smh.com.au/national/nsw/mascot-towers-residents-given-two-very-bad-options-after-building-failure-20191009-p52z0e.html
CAAN FACEBOOK:
https://www.facebook.com/Community-Action-Alliance-for-NSW-744190798994541/?ref=aymt_homepage_panel
WEBSITE:
https://caanhousinginequalitywithaussieslockedout.wordpress.com/