I'm a developer (as smart as smart can be)
By Permission @ Sara Hourez, 2019
I'm a developer and I'll tell u about me I really truly care about your community first I'll start with a wild statistical claim while cleverly playing my utterly ruthless game make an announcement about the job injection once they've caught that, it will be like an infection and after placing this well-set bait once up and running, no one remembers, it's all too late
Lachlan's Line Macquarie Park: Scaffolding collapse news.com.au
View: Property Sales Tumble Leading to Prediction of 100,000 job losses
https://caanhousinginequalitywithaussieslockedout.com/2019/07/30/property-sales-tumble-leading-to-prediction-of-100000-job-losses/
I'm a developer so down on your knee. The sacred God of progress is all that matters to me. I've eyes on every pristine spot. Particularly crown land or any wild, coastal plot. Must have that wow! feature I mean who really cares about some vulnerable creature?
View: Left Hanging how they're Killing the Koalas of Wilton https://caanhousinginequalitywithaussieslockedout.com/2018/09/30/left-hanginghow-theyre-killing-the-koalas-of-wilton/
I'm a developer reliving my last battle fought there we encouraged the community to tell us what they thought then we promptly ignored it, the Minister and me instead I claimed a large tax deductible fee some palms are out and they're not just mine with big developments on-island on the incline when Council stands in my way that's when State Government Major Projects comes into play
PHOTO: The now-demolished Sydney Football Stadium, pictured this week. (ABC News )
Relocate Tweed Valley Hospital : The campaign to save this critical piece of State Significant Farmland is over. The government and its development push have prevailed. The hilltop farm will soon become a signature high rise development towering over the former villages of Kingscliff and Cudgen and totally redefining their character.
I'm a developer and totally in the know I always gets the nod, I always gets the go sometimes strict conditions are set but between you and me, they never have to be met. No compliance checks are ever made and those fake employment targets quoted, fade.
View: 2001: Towers of Trouble
https://caanhousinginequalitywithaussieslockedout.com/2019/01/26/7609/
View: What are Australia's Other Defective Towers aside from Sydney's Opal Tower
https://caanhousinginequalitywithaussieslockedout.com/2019/01/09/6787/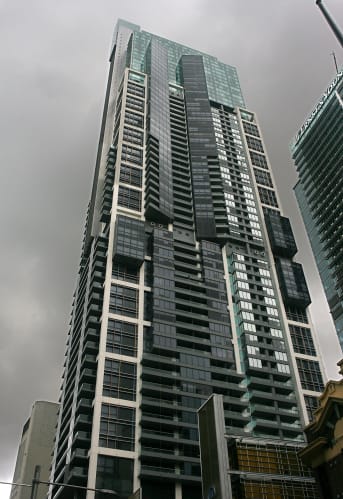 World Tower on Sydney's Liverpool Street: Meriton
I'm a developer and a true blue mate pretending I'm there for you, ingratiate bloody hell! They've gone and found some endangered plant currently waiting for the deafening Greenie rant. The media seems to have missed it though so time to keep my profile low put it on the back-burner and wait for the right time then on-sell overseas when the moment is prime
This is but one example across Sydney and NSW! Any proposed residential development on Bayview Golf course will prevent wildlife from moving between the coast at Winnererremy Bay Mona Vale and major habitat areas around Katandra Bushland Sanctuary and Nangana Road Bayview. Petition is ongoing!
I'm a developer working on my skill can't really share with you the depth of this thrill and while it's hard for you suckers to relate I've found the development process rather easy to navigate. Relationships must be well honed, with handshakes in play keep an eye out for concerned citizens as they'll get in your way honestly sometimes it's just down to a relatively smallish sum and well placed wet lips on the most powerful political bum
View: December 2017 … The Greens called for Political Donation Reform after a Look at Minister Roberts' Diary!
https://caanhousinginequalitywithaussieslockedout.com/2019/01/19/december-2017-the-greens-called-for-donation-reform-after-a-look-at-minister-roberts-diary/
I'm a developer and I care about conservation only I'm referring to my bank balance, preservation. All those envelopes under the table think that's some last century fable? When it's all gone, and the planet is done and dusted that's when you'll realise – no one, never anyone like me, should ever be trusted
Western Sydney Airport: loss of peri urban foodbowl, deafening flight paths, loss of neighbouring property values, fuel dumps in Sydney's water catchments, the World Heritage Listing of the Blue Mountains National Park? … the list goes on! It's all about bringing in more real estate tourists …
View: Badgery's Creek: Northern Gateway City Consortium Unveils Masterplan
https://caanhousinginequalitywithaussieslockedout.com/2018/11/01/3561/
The identity of this proposal was treated as "commercial in confidence" by the Greater Sydney Commission as recently as February 2018. Then it was revealed the confidential commercial arrangement was between Boyuan Holdings Limited (BHL) and the Medich Brothers.
And what is not reported here in this article … to make way for its housing development proposal for more than 22,000 houses!
CAAN FACEBOOK:
https://www.facebook.com/Community-Action-Alliance-for-NSW-744190798994541/?ref=aymt_homepage_panel
WEBSITE:
https://caanhousinginequalitywithaussieslockedout.wordpress.com/