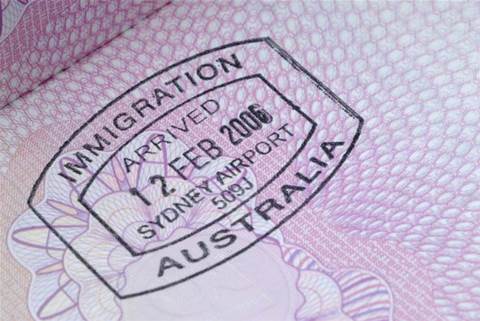 PRIVATISATION … what is it about? …
IF not for vested interests? Who is set to gain? … Who else is in on this?
Otherwise why the push? If not a money making exercise …
DESPITE all the warnings from the Migration authorities, a former Department of Immigration deputy secretary …
Morrison Government's visa privatisation creates "major systemic risks"
By Unconventional Economist in Australian Economy
October 7, 2019 | 22 comments
Immigration lobby groups are the latest to lash the Morrison Government's plan to privatise Australia's visa system, claiming it will create "major systemic risks" and is a "disaster in the making":
In the latest set of submissions delivered to the Senate committee looking into "the impact of changes to service delivery models on the administration and running of government programs", both the Migration Institute of Australia (MIA) and Migration Council (MCA) warn of major systemic risks…

*The assessment by the MIA, which helps push through tens of thousands of employer-sponsored technology skills visas a year, grimly cautions that the whole automation of application processing is destined to fail and should be junked…

"It is difficult to reconcile the complexity of the current migration program with attempts to automate 90 percent of processing or to automate subjective decision making," the MIA submission warns.

*"The MIA's grave concern over multiple aspects of the proposal leads the MIA to call for rejection of the privatisation of the visa and citizenship program and for the tender for this privatisation to be withdrawn."

*The peak body also said it believed "that privatisation and automation of application processing [will] be unable to adequately protect data that impacts national security and the privacy of applicant"…

*The Migration Council cautioned the government may lose flexibility and control over how it responded to a "rapidly changing migration context".
These warnings echo those from former Department of Immigration deputy secretary, Abul Rizvi, who last month cautioned that the outsourcing of Australia's visa processing to the private sector carries "immense risks":
"The risks associated with visa privatisation, once Home Affairs has become totally dependent on a monopoly owner of the visa processing IT platform, are extensive"…

"Home Affairs has provided no explanation of how these many risks are to be managed"…

[Abul Rizvi has] called for any proposed contract to be first vetted by Australian National Audit Office and Australian Competition and Consumer Commission before it is inked…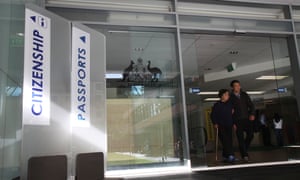 The Department of Home Affairs' first assistant secretary, Andrew Kefford, recently declared the privatisation the "most significant reform to the Australian immigration system in more than 30 years", and spruiked that it would make the "visa business" profitable by including "premium services for high-value applicants", differentiated access for those willing to pay more, and "commercial value-added services".
However, the real world experience has been far less complementary. The United Kingdom privatised its visa processing in 2014 and has been embroiled in numerous scandals, including systemic exploitation, ripping-off applicants, and making the visa system 'pay-to-win'.
Proper due process commands the Morrison Government's visa privatisation plan first be independently vetted by the Australian National Audit Office, the ACCC, and/or the Productivity Commission. This is won't happen, however, since there is minimal chance that any independent and robust review would give its tick of approval.
*Seriously, how can Australia's immigration numbers realistically be controlled when a profit motive is added that effectively turns the visa system into a quantity-based business? It cannot.
All one has to do is look at the deregulated international student market, which Ross Gittins recently described as "defacto privatisation" whereby universities have "gone too close to turning undergrad teaching into a money-making sausage machine, where you have to be really dumb not to pass".
Basically, universities have crushed entry and teaching standards in order to push through as many full fee-paying students as possible to maximise revenues, with vice chancellors becoming "as money-obsessed as any company chief executive".
Blind Freddy can see that privatising Australia's visa system carries massive risks. The monopoly provider will inevitably raise costs to pad their profits, the visa system will be turned into 'pay-to-win', and Australia's borders will become even more porous.
The Morrison Government's planned privatisation of Australia's visa system is another example of neoliberal ideology that 'private' is good and 'public' is bad trumping evidenced-based policy.
At a minimum, it must be subjected to independent scrutiny before going ahead, or better, junked altogether.
SOURCE: https://www.macrobusiness.com.au/2019/10/morrison-governments-visa-privatisation-creates-major-systemic-risks/?utm_medium=email&utm_campaign=Daily%20MacroBusiness&utm_content=Daily%20MacroBusiness+CID_2be73dcecaa96afd3556f560345182e1&utm_source=Email%20marketing%20software&utm_term=Morrison%20Governments%20visa%20privatisation%20creates%20major%20systemic%20risks
CAAN FACEBOOK:
https://www.facebook.com/Community-Action-Alliance-for-NSW-744190798994541/?ref=aymt_homepage_panel
WEBSITE:
https://caanhousinginequalitywithaussieslockedout.wordpress.com/