WHY is it the SMH can hold a 'population forum' but never acknowledge the option of not increasing the population?
Self-serving planners decry BIG AUSTRALIA "debacle"
By Unconventional Economist in Australian Economy
September 24, 2019 | comments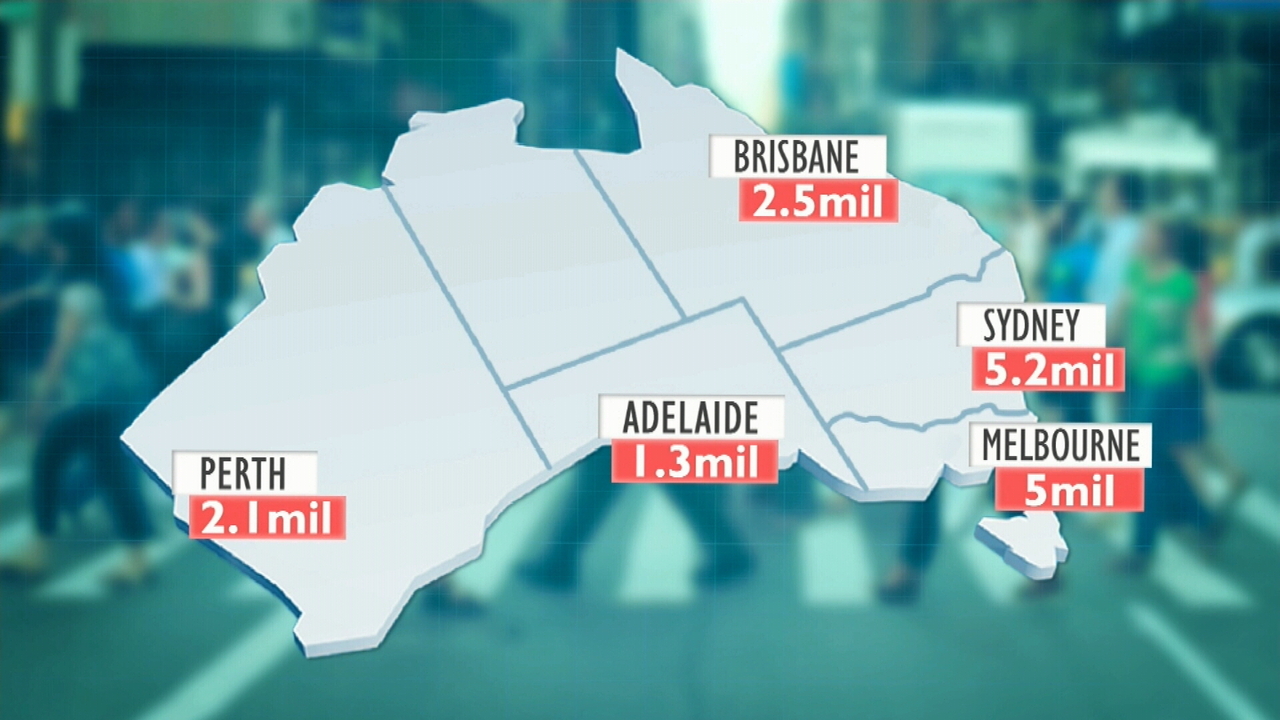 Estimates released on Wednesday by the ABS shows the most densely populated area in Australia was inner city Melbourne.
David Williams – chief executive officer of the Planning Institute of Australia, which represents qualified urban and regional planners across the country – has penned an article in The SMH decrying that Australia is "sleepwalking towards a three-megacity debacle" courtesy of Australia's mass immigration policy:
The Planning Institute of Australia agrees: population growth and infrastructure investment are not an end in themselves, they are tools to shape more liveable and sustainable cities and regions.
The deep collaboration needed to guide them goes beyond treasury officials; it requires a shared vision and consistent ways of understanding how Australia is changing.
Last year, the institute called for the Commonwealth and states to work together to deliver a National Settlement Strategy – and a federal parliamentary inquiry and many peak groups have since made similar recommendations…
It would be about outcomes; for example, ensuring investment decisions are more responsive to where housing and job growth could occur, and providing a mandate to plan for better connected and more liveable cities and towns.
Australia is sleepwalking its way towards becoming a nation of three megacities – centred on Melbourne, Sydney and South East Queensland – with regions which struggle with social and economic equity issues.
A National Settlement Strategy would seek to correct this trajectory, which most people recognise as being neither desirable nor in the national interest.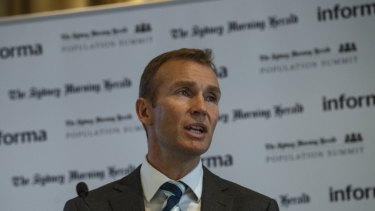 Planning Minister Rob Stokes at the Herald's Population Summit on Monday.CREDIT:LOUISE KENNERLEY
*It's amazing that The SMH can hold a 'population forum' and never actually acknowledge that policy makers have the option of not increasing the population.
Take a look at the ABS' medium population projections for Australia: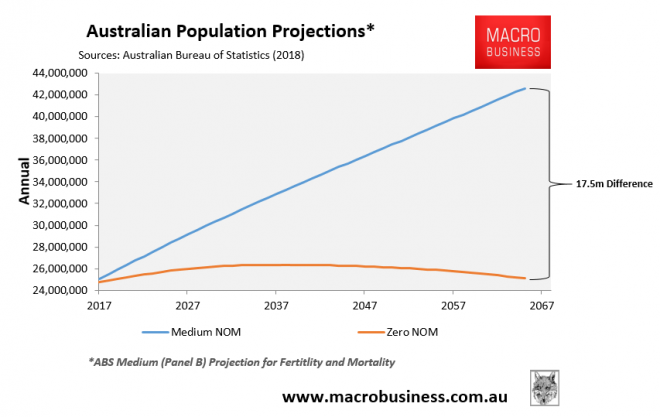 *Australia's population would grow by 17.5 million less people over the next 48 years without positive net overseas migration (NOM).
*In fact, Australia's population would be exactly the same in 2066 as it is today without positive NOM, according to the ABS.
*The Planning Institute of Australia can bang on all it likes about shaping "more liveable and sustainable cities and regions". But these are just empty words. There is no way that Australia can accommodate 350,000 to 400,000 extra people every year without creating major infrastructure, housing and environmental problems.
The last 15 year's experiment with mass immigration is testament to this fact.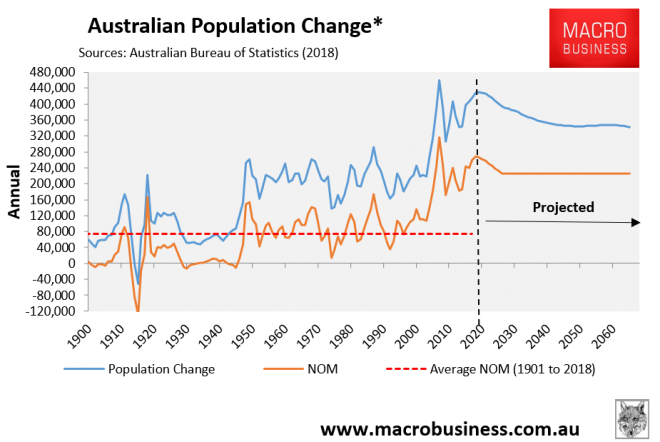 *The Planning Institute is also conveniently quiet on the water supply front. The magic water fairy will no doubt provide for the ever increasing population.
The fact of the matter is that the majority of Australians do not want a 'Big Australia'. They want immigration to be slashed.
When will self-serving shills like the Planning Institute listen?

Photo: SMH
SOURCE: https://www.macrobusiness.com.au/2019/09/hypocrite-planners-decry-big-australia-debacle/
CAAN FACEBOOK:
https://www.facebook.com/Community-Action-Alliance-for-NSW-744190798994541/?ref=aymt_homepage_panel
WEBSITE:
https://caanhousinginequalitywithaussieslockedout.wordpress.com/