' … major banks already shunning all but the most reputable developers, non-bank lenders tightening LVRs, and buyers becoming increasingly wary of this segment … '
Lenders shun high-rise property developers
By Unconventional Economist in Australian banks, Australian Property
September 24, 2019 |  comments
Loan-to-value ratios (LVRs) employed by Australia's larger non-bank lenders when advancing funds to property developers have fallen from a high of 72% in 2017 to an average of 65%, according to law firm Ashurst.
Whereas the major banks have also reduced their exposure to residential apartment developers by more than half over the past three years. From The AFR: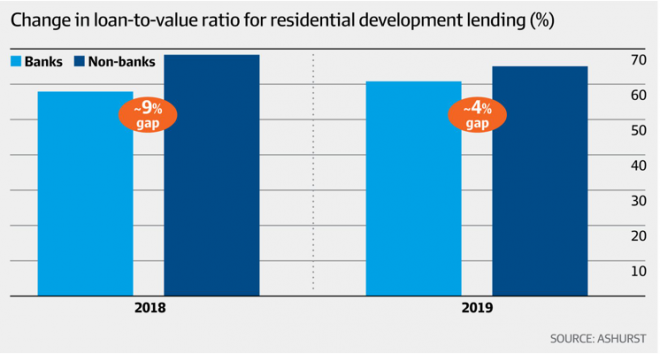 The more conservative metrics being deployed by the growing pool of non-bank lenders could assuage potential concerns over the amount of financial risk entering the property sector as the reach of the shadow bankers grows…
The Ashurst analysis shows the big four banks reduced their exposure to residential apartment development by more than half in the past three years, from $5.2 billion at the end of 2016 to $2.3 billion in the middle of this year amid concerns around over-supply and the declining property market.
At the same time, they are also competing more intensively for projects by top-tier developers, allowing higher loan-to-value ratios – up from 56 per cent last year to 61 per cent this year…
Overall the gap in LVRs offered on residential development finance by non-bank lenders and the major banks has narrowed from 9 percentage points last year to 4 percentage points in 2019.
Lending money to 'run-of-the-mill' apartment developers is a game of financial Russian Roulette, given the uncertainty surrounding structural faults and flammable cladding.
With the major banks already shunning all but the most reputable developers, non-bank lenders tightening LVRs, and buyers becoming increasingly wary of this segment, a high-rise development bust is on the cards.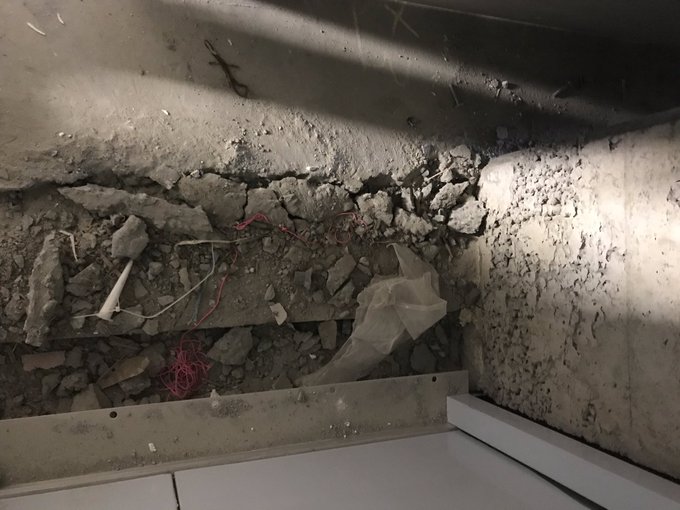 SOURCE: https://www.macrobusiness.com.au/2019/09/lenders-shun-high-rise-property-developers/
CAAN FACEBOOK:
https://www.facebook.com/Community-Action-Alliance-for-NSW-744190798994541/?ref=aymt_homepage_panel
WEBSITE:
https://caanhousinginequalitywithaussieslockedout.wordpress.com/