PERHAPS time will tell how best this major issue will be rectified …
ASK yourself do you need somewhere to live?
DO you need these problems? …
Dodgy Certifiers blamed for flammable apartments
By Unconventional Economist in Australian Property
September 24, 2019 | 7 comments
Earlier this month, companies involved in the certification of building products claimed they had been inundated by fraudulent certificates for unsafe building products imported from China:
VIEW: https://caanhousinginequalitywithaussieslockedout.com/2019/09/24/the-australian-dodgy-deeds-for-unsafe-products-rife-in-building-industry/
Key certifiers used to determine whether building products are compliant say they are still being inundated by dodgy certificates for unsafe products, which are being imported into the country from overseas.

Fraudulent documentation was one of the many issues raised at the 2015 Senate inquiry into non-conforming building products, where it was heard that widespread fraud was being used to certify unsafe materials.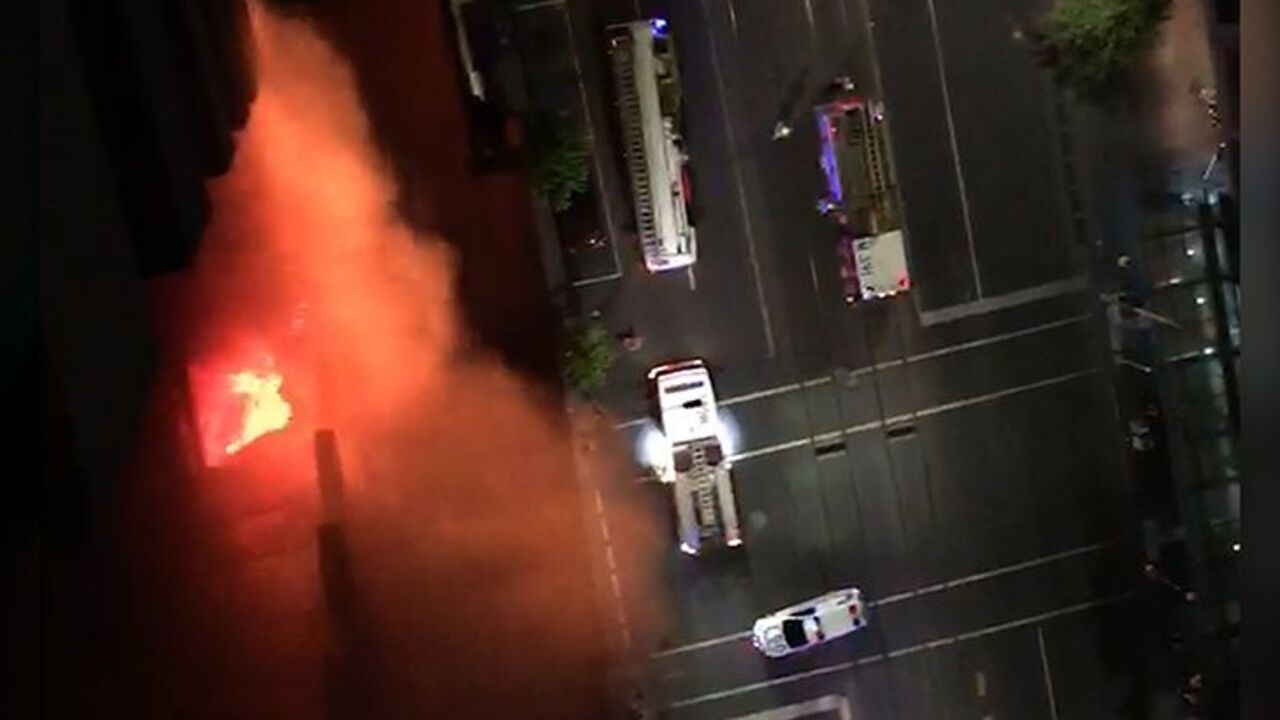 Photo: The Age: Tower was a boarding house, not apartments, says fire engineer who signed off cladding
Now, The Age reports that the Victorian Building Authority is pursuing dodgy certifiers for wrongly signing off on unsafe flammable buildings, while ignoring their own regulatory oversights:
A fire engineer being pursued by the Andrews government's building authority over a cladding blaze at a city skyscraper says so many residents were crammed into the tower it was operating more as a boarding house than an apartment block…

Mr Thomas signed off on fire protections for Neo 200 in 2004 ahead of its 2007 completion.

His firm also signed off on Dockland's Lacrosse tower, where flammable cladding caught fire in 2014, causing millions of dollars in damage. His other work includes signing off on fire safety at Crown Casino…

Victorian Building Authority chief executive Sue Eddy said… "The Neo 200 building was the site of a serious cladding fire"… promising her authority's investigation would "identify those responsible and hold them to account"…

Mr Thomas has produced documents in court showing the authority assessed the Neo 200 building in 2016 during in an initial audit after the Lacrosse fire. The documents show the authority declared Neo 200 safe to occupy, despite not visiting the site.
Fraudulent certificates. Dodgy certifiers. Phoenixing building companies. Lax regulators. The high-rise scandal runs deep with a multitude of parties at fault, and all furiously attempting to pass the blame.
The only way to truly get to the bottom of this mess is to conduct a 'warts-and-all' royal commission into the building industry. This will finger those responsible and help prevent a reoccurrence in the future.
A resident's view of the Neo 200 fire as it climbs the building's facade, fuelled by flammable cladding.
SOURCE: https://www.macrobusiness.com.au/2019/09/dodgy-certifiers-blamed-for-flammable-apartments/
CAAN FACEBOOK:
https://www.facebook.com/Community-Action-Alliance-for-NSW-744190798994541/?ref=aymt_homepage_panel
WEBSITE:
https://caanhousinginequalitywithaussieslockedout.wordpress.com/