MANY would suggest 'WORLD DOMINATION … through its Silk Road … Belt and Road Initiative …'
OTHERS would say 'What we have … our Land'!
EXTRACT:
'A location on the periphery of authoritarian states that are considered by them to have high political, geostrategic, or military importance.'
Does Australia fit the bill?
WITH … 'Large diasporas and deep cultural and other ties with the authoritarian state.'
From the 2016 census Chinese people numbered 1,213,903 in Australia. Presumably this is Citizens … what of the number of Permanent Residents? And those illegal numbers?
What are the numbers now following the huge influx from 'the Mainland' with the housing boom in Australia?
CHATSWOOD View of towers! A city being built with China's money!
*CHATSWOOD … A city has happened out of nowhere … massive high-rises … it looks like Hong Kong … it's a city being built ostensibly with China's money … *
Nor is this 'City' confined to Chatswood with its tentacles across the North Shore and the Northern Districts … Listen in to the Audio of David Lee, a GeoPolitical Strategist!
https://caanhousinginequalitywithaussieslockedout.com/2019/09/01/a-geopolitical-strategist-on-the-mk-hong-kong-the-u-s-and-australia/?fbclid=IwAR10lD12mz0OZPkHTJtR2qjV-9XsPZPg5c8M86-348dp5zLJy9aZZWoOdXQ
Chatswood Emerge Festival
Chinese New Year Celebration outside The Concourse Chatswood
HURSTVILLE too! Sydney's southern surburb of Hurstville has 34.2% of its population born in Mainland China, which is the highest proportion among all suburbs cross nation. Residents with the second highest birthplace proportion in Hurstville are from Hong Kong (4.6%).Mar 21, 2017
Photo: The Australian: Hurstville: In the 2016 Census, 49.4 per cent of the Hurstville population claimed Chinese ancestry, the highest proportion of any Australian suburb.
Photo: The Australian: Hurstville: June 2019
MELBOURNE is the favourite destination for Chinese seeking our Real Estate and Permanent Residency … The Gold Coast stretching to Brisbane … in fact large numbers of Chinese are buying our real estate in Hobart, Adelaide, Perth …
Many reports of bribery and corruption within Australia's political system … interference … culminating with Gladys Liu
What does China really want?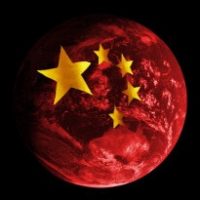 By Houses and Holes in China American Cold War
September 20, 2019 | 34 comments
Via strategic doyen Ross Babbage, Chief Executive Officer of Strategic Forum Pty Ltd and a Non-Resident Senior Fellow of the Center for Strategic and Budgetary Assessments (CSBA) in Washington DC.
Dr Babbage is also Managing Director of Strategy International, a national security consulting and educational services company. Dr Babbage formerly held the position as Head of Strategic Analysis in the Office of National Assessments and Assistant Secretary for ANZUS and then Force Development in the Department of Defence. He has also been an advisor to various government ministers and departments:
What does China want?

The Chinese Communist Party appears to have four primary goals in its conduct of political warfare operations.

Xi Jinping's first and most important goal is the maintenance of uncontested Communist Party rule. To this end the regime employs sophisticated political warfare operations to suppress domestic dissent and reinforce Party loyalty as well as to undermine China's international rivals.

Second, the regime aims to restore China to what it sees as its rightful place as the preponderant power. To make this "China dream" come true, the Chinese Communist Party employs a modernised version of the political warfare used by Mao Zedong in his revolutionary war campaigns. It uses proven methods to penetrate deeply into the opponent's camps, gather intelligence, plant disinformation, recruit sympathisers and spies, sow disruption, undermine morale, and seize effective control of strategically important infrastructure.

The third primary goal is to build China's influence and prestige so as to be respected as equal, if not superior, to the United States.

As Michael Collins, the CIA's deputy assistant director for the East Asia Mission Center stated: "At the end of the day, the Chinese fundamentally seek to replace the United States as the leading power in the world."

In pursuit of this goal, Beijing conducts numerous political warfare and other operations so as to push the United States and its democratic allies from their predominant role in the Western Pacific and Eastern Indian Ocean and also to build strategic strength in hitherto non-aligned parts of Central Asia, the Middle East, Africa and South America. A particular priority for Beijing is to dominate the geographic approaches to China, which it has redefined over the last two decades to include most of the Western Pacific, Australia and New Zealand, much of the Indian Ocean, and most of Central Asia.

The regime's operations within these regions routinely defy historical precedents, as well as international maritime and airspace law.

The CCP's fourth strategic goal is to export its model of tight authoritarian political control coupled with a managed but relatively open economy.

In his address to the 19th Party Congress in October 2017, Xi Jinping argued that the Chinese regime's approach to governance and development was a far more attractive option to that offered by the liberal democracies of the West.

He stated that China had "blazed a new trail for other developing countries to achieve modernization . . . It offers a new option for other countries and nations who want to speed up their development while preserving their independence."

Part of Xi's vision is the fostering of a growing group of like-minded revisionist countries that, over time, may constitute an international partnership, alliance, or even a China-centred empire.

Who is most at risk?

Countries with the following characteristics would appear to be particularly vulnerable to authoritarian political warfare operations—those with:

• A location on the periphery of authoritarian states that are considered by them to have high political, geostrategic, or military importance.

• *Large diasporas and deep cultural and other ties with the authoritarian state.

• *No strong cohesive culture drawn from religion, national identity, or shared history.

• A dispersed, parochial, and poorly informed population served by weak or *compromised media organisations.

• Weak political, economic, and social leaderships that are *vulnerable to foreign blandishments, bribery and corruption.

• Small, relatively poor economies possessing limited prospects that are either *heavily dependent on investment and trade from an authoritarian state or prepared to accept such a situation.

• *Weak systems of border control permitting significant numbers of foreigners of indeterminate backgrounds to reside in the country legally or illegally.*

• Few legal protections and a criminal justice system with compromised independence.

• Weak or seriously neglected political, economic, and security ties to strong democratic states.

Drawing on these observations, it is possible to make broad-brush assessments of the current and potential vulnerability of countries and regions to authoritarian state political warfare operations.

Identifying the key variables also highlights many of the issues that national leaders need to address should they wish to strengthen their capabilities to resist the political warfare campaigns of authoritarian states and strengthen their national resilience.
Recognise anyone? Much more at the piece.
Meriton Chatswood
Quotes from Harry Triguboff, MERITON:
"China has more than 1 billion people, and they love Australia. I think they love Australia as much as we love Australia. So there will always be enough of them that will buy."
"The problem with Australians is they are very slow. They ask their lawyer, they ask their financial adviser, they ask their family, they ask everybody. The Chinese don't ask anybody, they come off the plane, buy their unit and go."
Dragon Dance at the Mandarin Centre, Chatswood.
SOURCE: https://www.macrobusiness.com.au/2019/09/what-does-china-really-want/
CAAN FACEBOOK:
https://www.facebook.com/Community-Action-Alliance-for-NSW-744190798994541/?ref=aymt_homepage_panel
WEBSITE:
https://caanhousinginequalitywithaussieslockedout.wordpress.com/