Developers, agents, tradies will say your house is 'an old house' …
Why do they offer these opinions?
'That houses get past their use by due date' …
with old pipes, wiring … not enough room … need for more bathrooms …
There's talk that it's about 'planning' … alright … are deve-lopers sweating on the Medium-Density Housing Code so they can landbank your street?
-demolish for 10 terraces, row(s) townhouses or duplex
THEN sell 100% to overseas buyers (FIRB May 2017 Budget Regulation)
DESPITE these rumours 60 bids were made for 'a very old' 2-bedroom cottage in Rozelle today … selling for $1.5M! There is much regard for the heritage of workmens cottages in Rozelle, Balmain … across the Inner West.

Sydney auctions: Young couple nab Rozelle cottage for $1,501,000
The endless appeal of Sydney's Northern BeachesOver the past five years the median house price across the Northern Beaches has exploded. It's not hard to see why.
Sydney auctions: Young couple nab Rozelle cottage for $1,501,000
JOURNALIST
SEP 21, 2019
A hard-fought battle of small $1000 bid increases pushed the price of an inner west cottage more than $250,000 above reserve at a "ridiculous" auction.
More than 60 bids were made for the two-bedroom Rozelle property, which was one of 543 homes taken to auction in Sydney on Saturday.
By evening, Domain Group had recorded a 74.6 per cent clearance rate from 348 reported results.
With 10 registered bidders in the crowd of 60, auctioneer Paul Millett of Cooley Auctions did not have to wait long for an opening offer for 6 Coulon Street.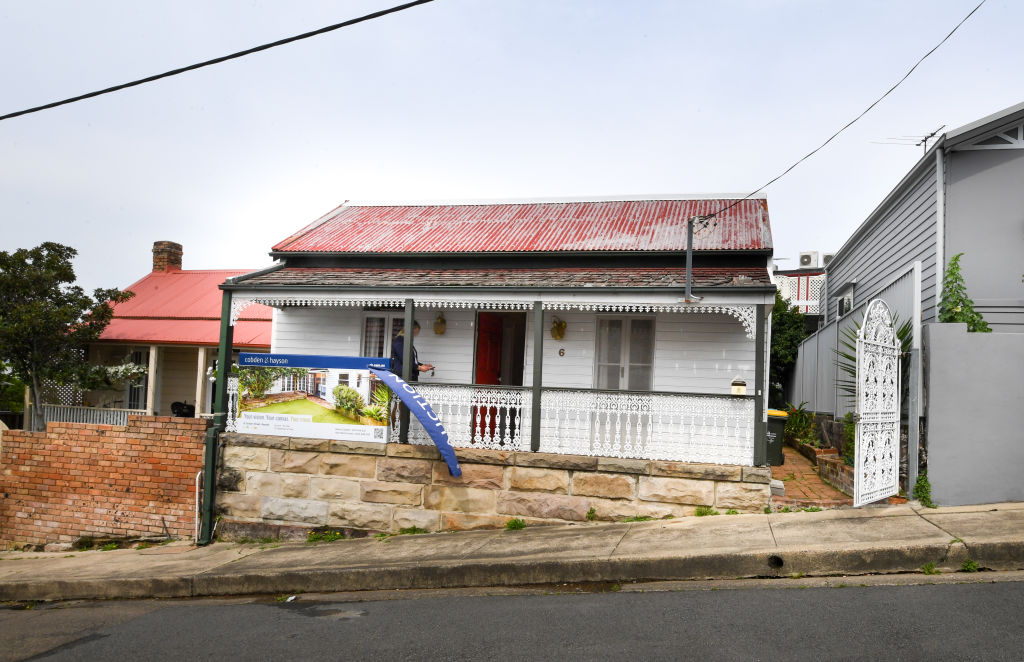 Bidding on the freestanding weatherboard started at $1.3 million — already $50,000 above the $1.25 million reserve — then jumped to $1.35 million. From there it mostly went up in $10,000 and $5000 jumps to $1.46 million as five parties competed.
After that it was all about adding "just another $1000" with almost 40 more small bids made. "This is ridiculous," one local said as yet another $1000 bid increase was made at the auctioneer's third and final call. The 185-square-metre property went on to sell to a young couple for $1,501,000.
"I'm not meant to play favourites, but I was really hoping you would get it," selling agent Danny Cobden of Cobden & Hayson told the new owners after the auction.
Mr Cobden told Domain it was a fantastic result that showed the strength of the market. The price was more than triple the $390,000 records show the house last sold for in 1991, but a little short of the suburb's $1.53 million median house price.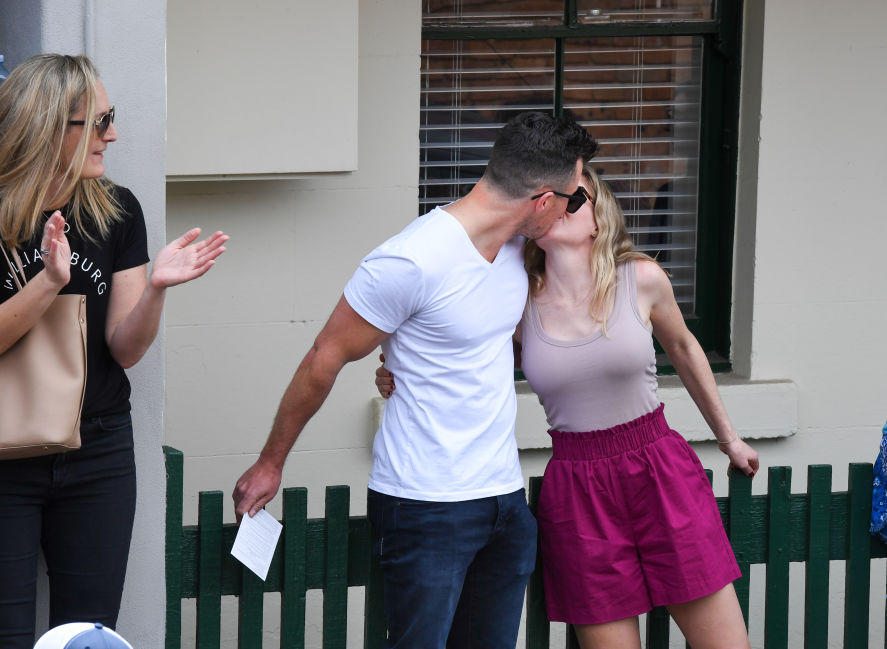 It was a similar story at the auction of a three-bedroom house in the eastern suburbs, which also drew about 60 bids.
The auction for 376 Military Road, Vaucluse, started strong, opening at $1.8 million. It jumped to $2 million and then rose in $25,000 increments to the $2.1 million reserve.
From there the four active bidders took to smaller $5000 and $1000 bid increases, pushing the price slowly up to $2,267,000 – at which the 360-square-metre block sold to an investor purchasing a home for her school-aged daughter.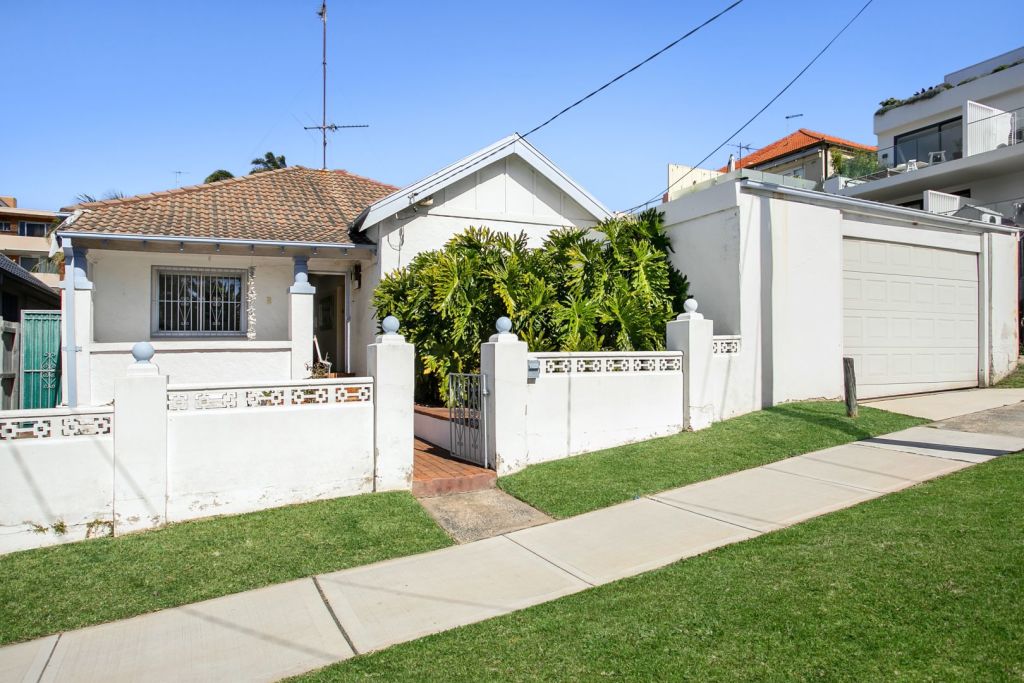 They will rent out the property until she is old enough to live in it. The house, which sold through Zach Carter of Belle Property Bondi Junction, last traded for $1.35 million in 2009.
Auctioneer Damien Cooley of Cooley Auctions said buyers were still wary despite the recent shift in the market.
"I think everyone is still a little cautious," he said. "It hasn't been easy today, it hasn't been a breeze getting that first bid, but once you get the momentum going it's all right.
"We're definitely seeing all different types of bidding strategies," he added, noting bidders who reached their limit often hoped to slow the bidding down by switching to smaller increments.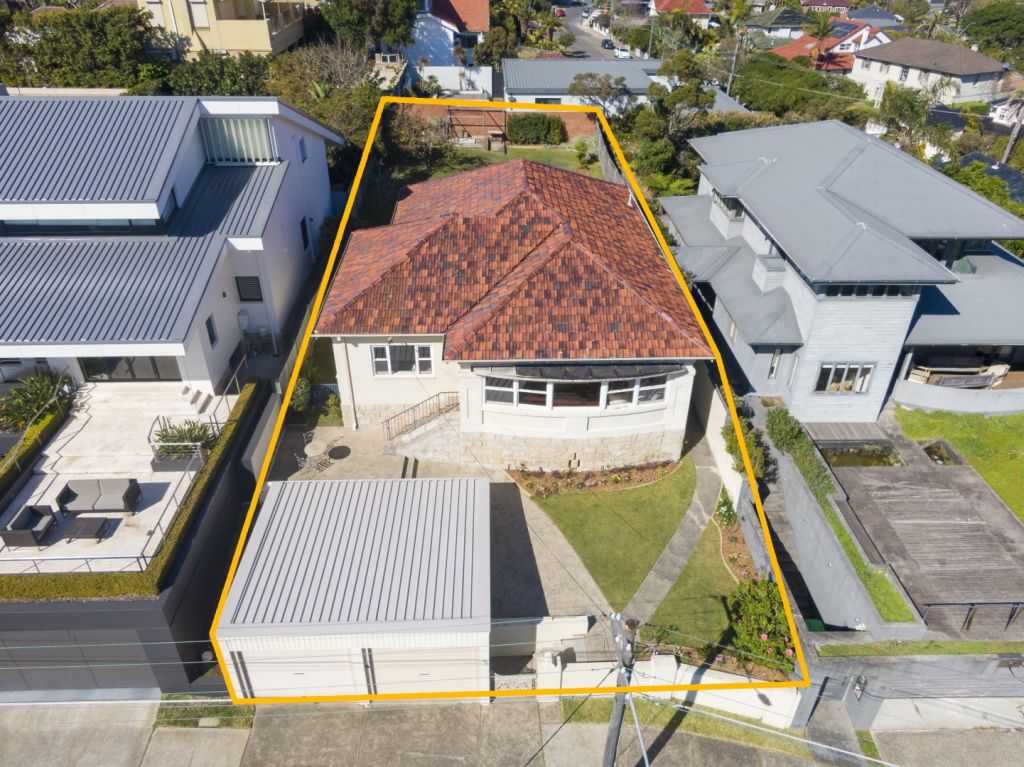 House hunters at nearby 74 Kings Road, Vaucluse, took a different approach, opting for larger knock-out bids.
Bidding for the three-bedroom house on 645 square metres started at $3.5 million.
It climbed in $100,000 jumps to $3.9 million, as four of five registered bidders made offers.
From there it slowed to smaller increments, but kept climbing past the $3.95 million reserve, right up to $4 million – at which it was snapped up by a family who plan to rebuild. The home sold through Ric Serrao of Raine & Horne Double Bay.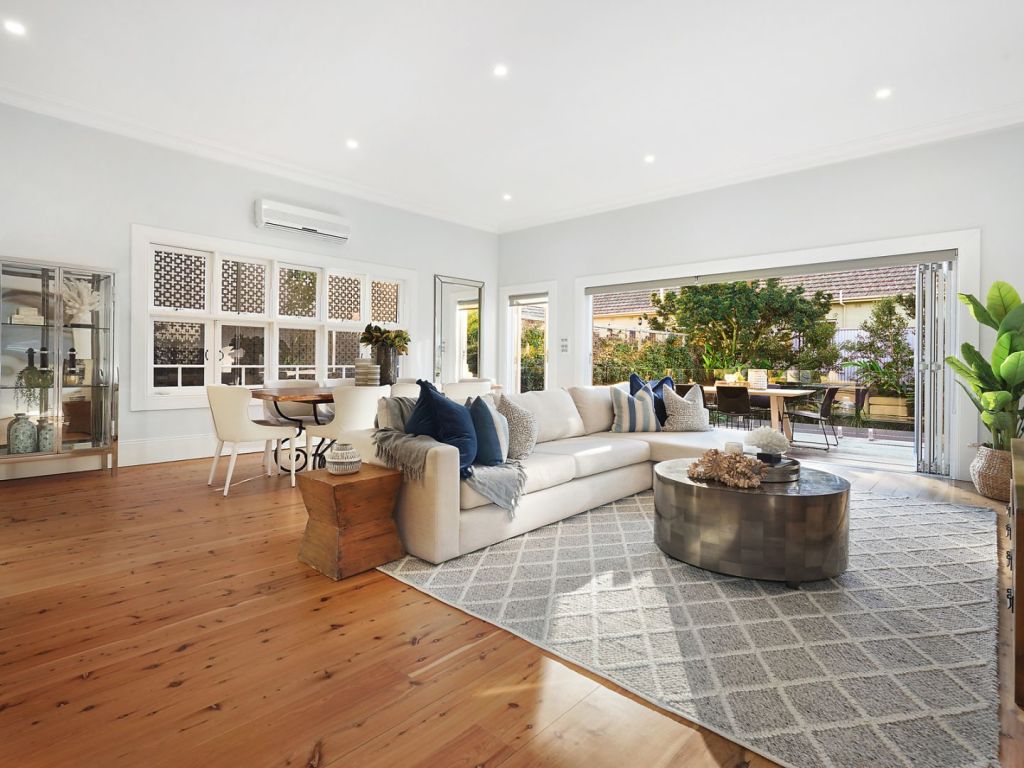 On the lower north shore, competition between five of 14 registered bidders pushed the price for 43A Park Road, Naremburn, $225,000 above reserve.
The auction kicked off with an offer of $1.6 million and bidding climbed in $50,000 lifts to $2.1 million, then $25,000 jumps right up to the $2,375,000 sale price.
The three-bedroom semi sold through Peter Chauncy of McGrath Crows Nest to a young family upsizing from Crows Nest. Records show the 367-square-metre property last sold for $1.31 million in 2012.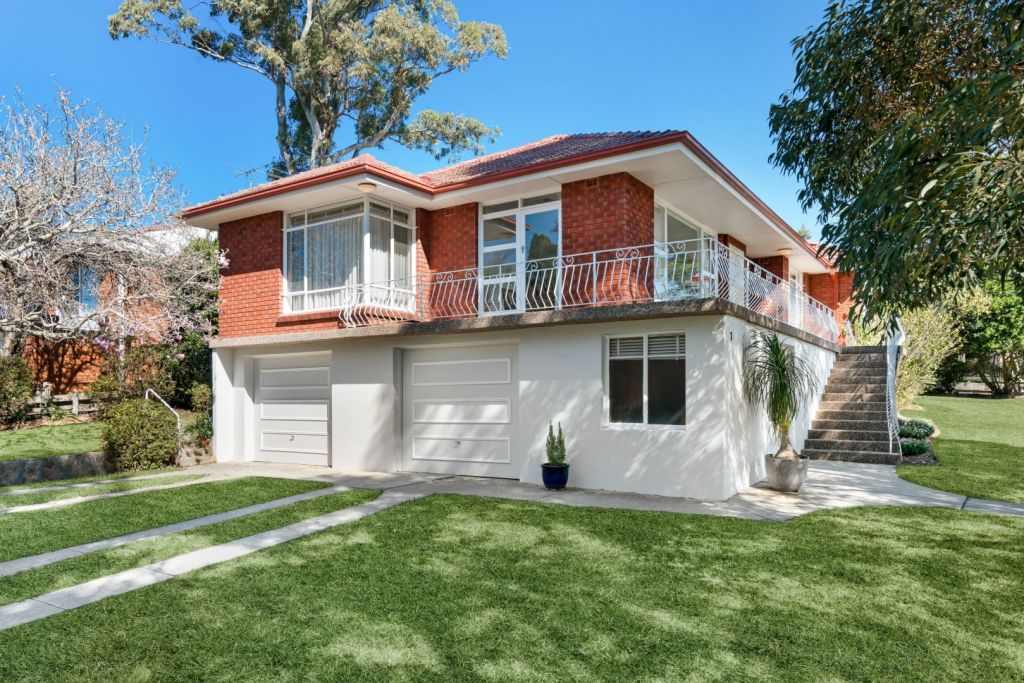 Small bids reared their head again at the auction for 1 Preston Place, Roseville, but that didn't stop the four-bedroom house from selling for more than $700,000 above reserve.
The auction started at $2 million and offers quickly passed the $2.2 million reserve, as six of 17 registered bidders tried to outbid each other.
The bidding climbed, mostly in $10,000 jumps, to $2.77 million, before slowing to smaller increases. It dropped right down to $500 jumps, with a whopping 106 bids made before the hammer fell at $2,907,500.
The 1950s red brick house sold through Craig Marshall of Craig Marshall Real Estate to a young family relocating to the area to be closer to friends.
Mr Marshall said the result was well above expectations and put its popularity down to a lack of stock and the fact it was one of few original-condition homes outsider the suburb's heritage conservation zone.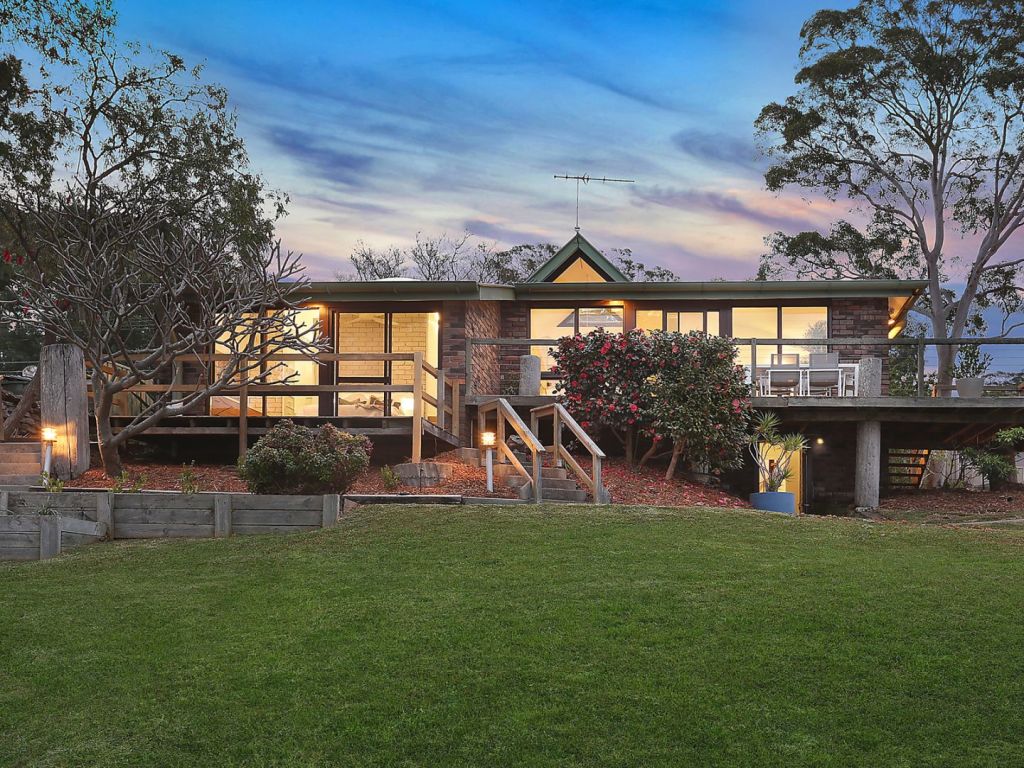 In the city's south, a dozen parties turned out to compete for a four-bedroom waterfront house at 62 Como Road, Oyster Bay – owned by its architect's family for more than 50 years.
Bidding opened at $1.25 million. Then a family from Sylvania, the eventual buyers, topped it with an offer of $1.5 million, knocking out much of the competition.
The 815-square-metre property went on to sell for $1,635,000 through Will Soulos of McGrath Sylvania. The result was $85,000 above reserve.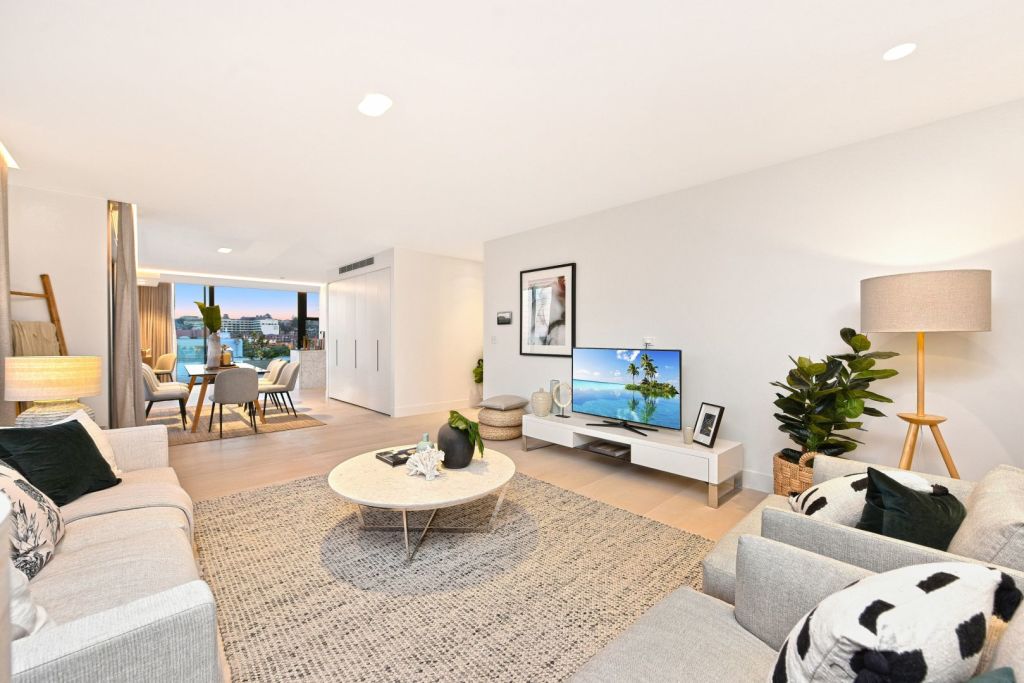 Back in the eastern suburbs, competition between three of four registered bidders saw a brand new Coogee penthouse sell for $3.6 million.
After an opening offer of $3 million for 9/89 Bream Street, Coogee, the bidding went up in $100,000 jumps to the $3.5 million reserve, before slowing to smaller increments.
A young local couple outbid downsizes from Double Bay to nab the three-bedroom property which spans 229 square metres.
The property sold through Nader Hotait of Ray White Maroubra/South Coogee, who showed 50 groups through the penthouse.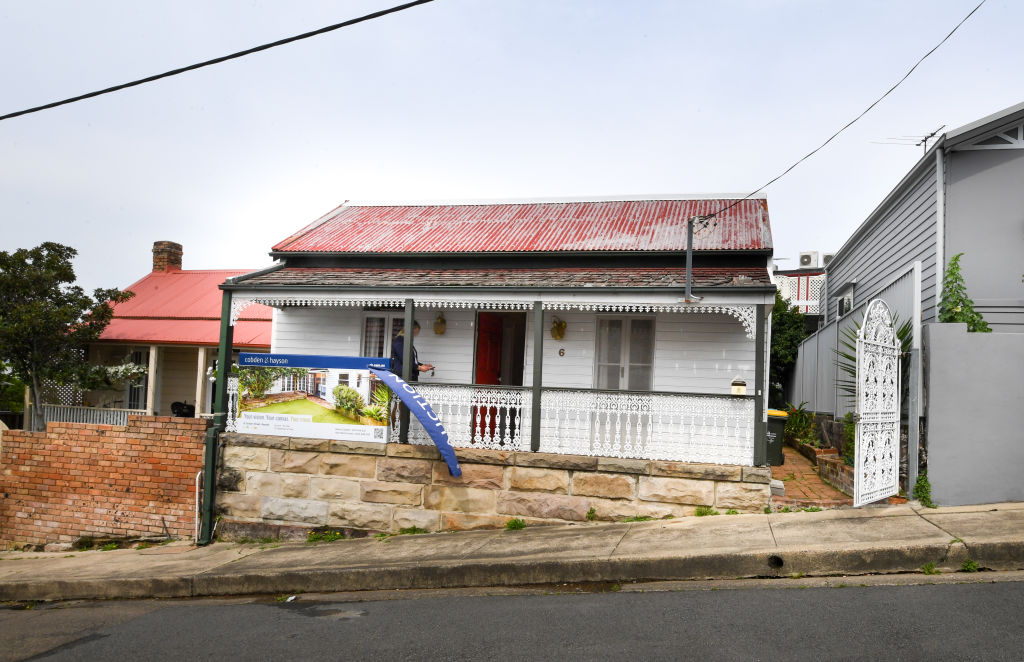 SOURCE: https://www.domain.com.au/news/sydney-auctions-young-couple-nab-rozelle-cottage-for-1501000-883644/?utm_campaign=strap-masthead&utm_source=smh&utm_medium=link&utm_content=pos5&ref=pos1
CAAN FACEBOOK:
https://www.facebook.com/Community-Action-Alliance-for-NSW-744190798994541/?ref=aymt_homepage_panel
WEBSITE:
https://caanhousinginequalitywithaussieslockedout.wordpress.com/