AS already seen … and demonstrated by the Chinese State … it blocks access then picks up the business for pennies …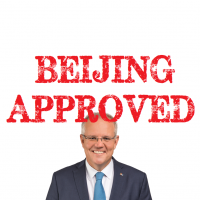 Bellamy's must be blocked
By Houses and Holes in Australian Economy, China American Cold War
September 19, 2019 | 15 comments
Via the always CCP happy clappy AFR:
The a2 Milk Company chief executive Jayne Hrdlicka has dismissed suggestions that Chinese authorities delayed approving a licence for rival Bellamy's Australia to drive down its share price.

She said Chinese regulators had taken a "logical and sensible" approach to managing the country's infant formula market.

Ms Hrdlicka, who is leading an investor roadshow to Shanghai this week, said she was not worried a $1.5 billion takeover offer for Bellamy's by China Mengniu Dairy Company would create a more powerful rival.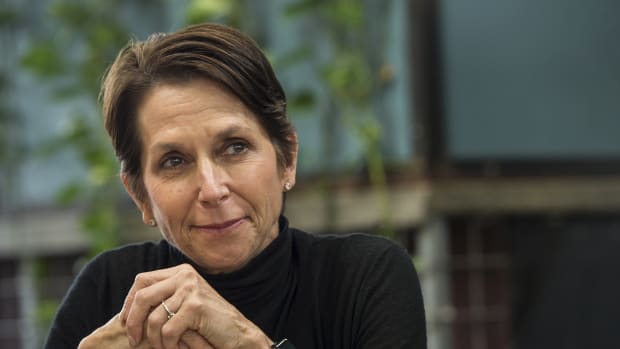 a2 Milk's Jayne Hrdlicka: "We think all of the moves that have been taken by the regulator are logical and considered…" Steven Siewert: AFR
Riiiight. It's not like the CCP has form here, after all. Or is it? Via the NYT:
After a customer canceled a large order at the last minute, shares in Aixtron, a German high-tech company, sank fast.

Months later, with the stock still reeling, a Chinese investor agreed to buy the company.

If only it were as simple as smart deal-making.

*Financial filings and public statements indicate a web of relationships among the customer, the buyer and the Chinese state.

The links highlight the blurred lines between increasingly acquisitive Chinese companies and Beijing's long-term industrial policy.

*"The Aixtron case makes it very clear: It is not regular investment that is at work here," said Sebastian Heilmann, president of the Mercator Institute for China Studies, a think tank based in Berlin. *"Instead, we see governmental-program capital working behind the scenes."

*…That has led to questions about how to treat bids that cross between private investment and state-orchestrated takeovers.

*It has also fed into broader suspicions about the fate of the takeover targets, and whether national champions will ultimately be absorbed into the supply chain in China.
Visitors watch a demonstration by Kuka, a European maker of industrial robots, at the China International Industry Fair 2015 in Shanghai. The company was taken over by Midea Group of China this year.CreditCreditImaginechina, via Associated Press
*The Bellamy's takeover suitor is a Chinese state-owned enterprise, via FT:
"[The partnership] offers a strong platform for distribution and success in China, and a foundation for growth in the organic dairy and food industry in Australia," said Mr Cohen.

*Bellamy's regulatory difficulties in China — by far its most important growth market — have caused a slump in its share price, which fell from a high of A$22.08 in March 2018 to a low of A$7.20 in January.

*Earnings before interest tax, amortisation and depreciation fell to A$47m in the 12 months to the end of June, from A$71m a year earlier.

China Mengniu, which is headquartered in Inner Mongolia, is Asia's second-largest dairy company, with a market capitalisation of HK$121bn ($15bn). Facing a domestic slowdown, it recently outlined ambitious international growth plans — including a record Olympics sponsorship deal, alongside Coca-Cola, worth a combined $3bn.
So the Chinese state blocks access then picks up the business for pennies. Nice work if you can get it.
If you can't then you'd be pretty stupid to not stop others from doing so.
SOURCE: https://www.macrobusiness.com.au/2019/09/bellamys-must-be-blocked/
CAAN FACEBOOK:
https://www.facebook.com/Community-Action-Alliance-for-NSW-744190798994541/?ref=aymt_homepage_panel
WEBSITE:
https://caanhousinginequalitywithaussieslockedout.wordpress.com/