WHY are international students eligible for any position on a
an Australian student union? They are foreign … they are visitors here holding a Visa … a document marked on a passport enabling them to visit for a specified period of time …
WHY should they be able to supplant any Australian student representative?
WHY are they so strongly pushing to hold office within University Unions?
Following the data breaches at the ANU, are Chinese International students morphing into insurgents?
RELATED ARTICLE: ARE SOME INTERNATIONAL STUDENTS MORPHING INTO INSURGENTS
Key Points …
-through over exposure to the Chinese student market universities are taking massive financial risks
-universities are compromising English language standards to boost international student enrolments with extraordinary exposure to the Chinese market
-they should act now to mitigate the risk of a sudden revenue collapse by raising admission standards and reducing these enrolments
https://caanhousinginequalitywithaussieslockedout.com/2019/08/21/are-some-international-students-morphing-into-insurgents/
'Racist' decision bans Chinese students from running in university election

September 10, 2019
International students have been banned from contesting student elections at one of Victoria's most prestigious universities, in a move to stop a group of Chinese students seizing control of the student union.
The ban, which the country's peak student body called an "attack on international students", comes as politicians and academics are increasingly concerned about Chinese Communist Party influence at Australian universities.
Leaders of Monash University's Caulfield campus student body last week passed a new rule that students wishing to run at next week's election must be eligible to work 22 hours per week.
Foreigners on student visas are not allowed to work more than 20 hours per week, meaning more than half the campus' students are barred from running for election.
The rules were passed by Monash Student Association Caulfield's student council to thwart the election hopes of a rival group led by and consisting mainly of Chinese international students.
The international student group, which is considering legal action to fight the ruling, was tipped to comfortably win the election and take over the union.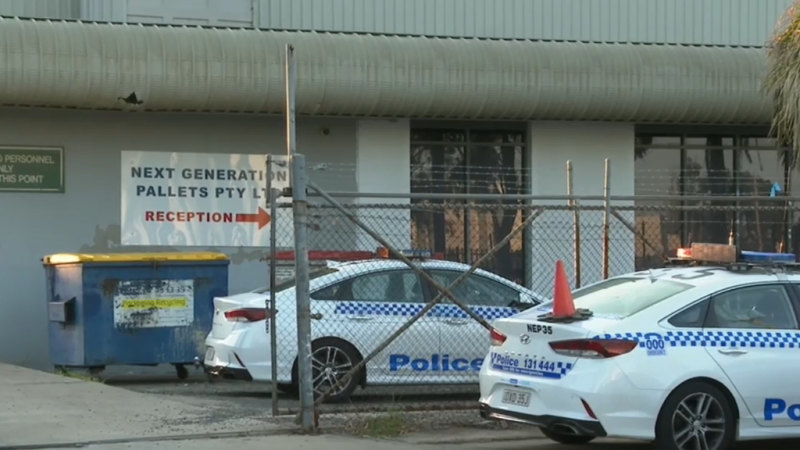 Play video0:30Peaceful Hong Kong sit in turns ugly
Chinese students clash with pro Hong Kong protesters at University of Queensland.
Monash University's senior management is working behind closed doors with the student union to resolve the matter and avoid creating a perception that international students are discriminated against on campus.
International students – which make up 62 per cent of the campus population, more than double the national average – bring in a large proportion of the university's revenue.
A candidate on the international student ticket and president of the university's Chinese association attacked the ban and accused the student union's leadership of disadvantaging Chinese student groups.
"We think this is a biased, racist decision against Chinese students and other international students," Jack Guo said.
"There has been no proper funding for us [Monash Chinese Student Association] for 18 months – we get no support from the union … we feel there is a bias against Chinese students.
"There should be some international students in the union to have our voices heard."
A Monash University spokeswoman said: "The university is concerned the recent changes may impact the eligibility of international students."
"While the university recognises the legal independence of [the Monash Caulfield student council] as an entity, it also must ensure its recognised student associations continue to fulfil their requirements to represent the student body," the spokeswoman said.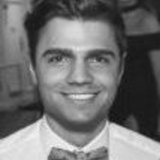 National Union of Students international student officer Alex Wang said the move was an "affront to the democratic process".
"These regulation changes are plainly an attack on international students, in particular Chinese, who simply want a voice in their representative body," he said.
Monash Caulfield's student council president, Anthony Eid, whose ticket is running for re-election under the name Forward, did not respond to repeated requests for comment.
The student union is funded by a mandatory yearly payment of about $300 made by full-time students. It controls a budget of more than $1 million, and provides students with services and cultural activities.
RELATED ARTICLE
Late last month, the Morrison government announced the creation of a taskforce dedicated to countering Chinese Communist Party influence on campuses, focused on cyber threats and protecting freedom of expression.
In recent months, clashes have occurred at Australian universities between pro-democracy protesters and Chinese students loyal to the Chinese government over the issue of Hong Kong's independence.
Monash University International Student Service president Ayush Tarway said the ban was "definitely discriminatory".
"At least half of Monash Caulfield's students are international. This strips half the student population from participating in their own elections," he said.
The ruling was passed on September 2 by the incumbent leadership, called Forward, only hours before nominations for the election closed, giving the international student ticket no time to reorganise its nominations.
The international student group, called Go!, challenged the decision through an internal university tribunal on the grounds it was discriminatory and breached the Equal Opportunity Act.
The university's election tribunal found the rule caused "indirect discrimination" against international students, but upheld the ban on the grounds that the act did not protect against discrimination on the basis of visa type.
The election's returning officer attempted to overturn the ruling on the grounds that students who nominated did so in the belief they were eligible, and were not given enough time to react to the rule change.
Paul is a reporter for The Age.
SOURCE: https://www.smh.com.au/national/victoria/racist-decision-bans-chinese-students-from-running-in-university-election-20190910-p52px5.html
CAAN FACEBOOK:
https://www.facebook.com/Community-Action-Alliance-for-NSW-744190798994541/?ref=aymt_homepage_panel
WEBSITE:
https://caanhousinginequalitywithaussieslockedout.wordpress.com/