Photo: The outsourcing of home loan applications raises security concerns for customers' details.
Your data is in good hands … rest easy …
Banks outsource loan assessments to China
By Houses and Holes in Australian banks, Australian Property
September 9, 2019 | 37 comments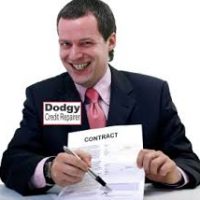 Via Herald Sun comes post-Hayne Royal Commission banking:
https://www.heraldsun.com.au/business/companies/anz-nab-westpac-home-loans-assessed-overseas/news-story/80a0c481207a02dbded73d6c392925f2
Home loan applications with the big banks are being assessed offshore in countries including India and China without customers' knowledge, startling new findings have revealed.

An investigation by News Corp Australia can reveal three of the nation's big four banks — ANZ, National Australia Bank and Westpac — all use offshore third parties to help with the processing of mortgage applications.

Banking sources have revealed in some instances this is done to reduce costs because the banks can pay overseas staff less than paying Australian-based employees.

It was also confirmed in most instances they do not alert customers that their information including personal details and financial data is being shared overseas when it does occur.

University of Melbourne cyber security expert Dr Suelette Dreyfus said banks should be disclosing to customers when their documents are being accessed by people overseas.

"The banks need to come clean and tell customers in a really forthright and honest way who is accessing their sensitive financial information," she said.
*Come now, there is no issue here. Remote Chinese slaves understand your credit data just as well as the local banker. They are tapped into Australian conditions better than anyone.
*And they all mean well. Especially CCP members. Your data is in good hands.
Rest easy.*
The NAB, ANZ and Westpac all use offshore third parties to help with the processing of mortgage applications. Picture: Stuart McEvoy/The Australian
SOURCE:
https://www.macrobusiness.com.au/2019/09/banks-outsource-loan-assessments-to-china/
CAAN FACEBOOK:
https://www.facebook.com/Community-Action-Alliance-for-NSW-744190798994541/?ref=aymt_homepage_panel
WEBSITE:
https://caanhousinginequalitywithaussieslockedout.wordpress.com/