Isn't it the case that at any point in time there are 2.2 MILLION VISA HOLDERS in Australia … and if they have the 'cash', black money … they can buy our real estate and get a Permanent Resident Visa … and live here for years with Medicare thrown in? …
Where are the checks?
MACRO BUSINESS has been reporting on these very issues for some time! SEARCH our Website to find more!
Political Game: boat people demonised, Bilos deported, while record numbers pour in by plane
by Anthony Klan and Michael Sainsbury — 5 September 2019 — Comment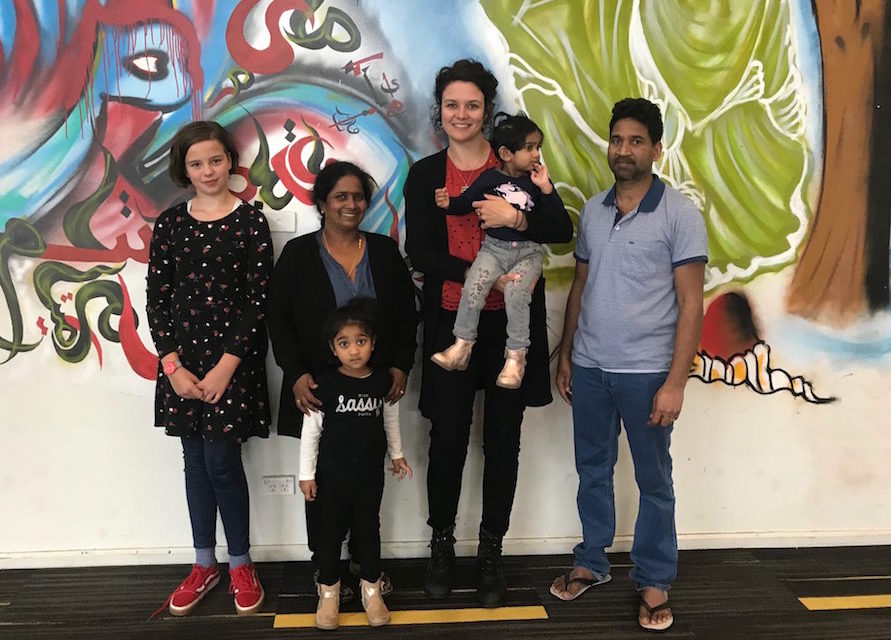 Political Game. The Bilo Family. Source @HomeToBilo
Though routinely demonised in the Murdoch press, the numbers of asylum seekers arriving by boat are dwarfed by those arriving by plane. Anthony Klan and Michael Sainsbury look at the latest numbers.
This week's front page picture in The Australian newspaper was designed to trigger alarm at boatloads of illegal immigrants washing up on Australian shores. The true picture could hardly be more different.
Australia's visa system is being rorted and distorted every which way except the one that the Morrison government and its supporters in the media would have us believe: that is, that boat arrivals are the biggest threat.
"I know from bitter experience that if you make the wrong calls on these issues, you invite tragedy and you invite chaos," Prime Minister Scott Morrison told a Melbourne press conference on September 4.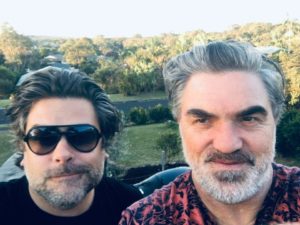 The authors: Anthony Klan, Michael Sainsbury
While he was taking aim at wannabe migrants arriving by boat he was, in fact, perfectly describing the surging number of immigrants arriving, tourist visa in hand, by plane. The visa system, run by Peter Dutton's Home Affairs department, is in absolute chaos as people continue, almost unfettered, to arrive at Australian airports and then switch their visa situation around once they are here.
Malaysia has been revealed to be a major driver of the plane arrivals.
In an interview with The Malaysian Reserve newspaper, High Commissioner Andrew Goledzinowski noted 33,000 Malaysians had applied for protection visas in Australia in recent years.
"Many who overstay then apply for refugee status. At the moment, we have 33,000 Malaysian citizens — not Syrians, not Rohingyas — who have applied as a refugee in Australia," Mr Goledzinowski said.
In the same way Sky News host, Peta Credlin, warns darkly and often of the return of the "people smugglers", at the pronouncement of which she reserves her most searing the-world-is-about-to-end look.
But here is a news-flash, as Credlin might say, for the former Liberal Party staffer: the people smugglers have been very, very busy at work for the past decade or more getting tourist visas for people arriving by plane.
The bald facts are these: from July 1, 2014, to January 31, 2019, applicants for protection visas who arrived by aeroplane of 81,596 are almost double the 44,581 that arrived by sea who applied for protection visas.
This is an increase in air arrivals from the preceding five years where they were 51, 798. And now the Government is about to privatise the visa system, sell it off to private operators to make a profit.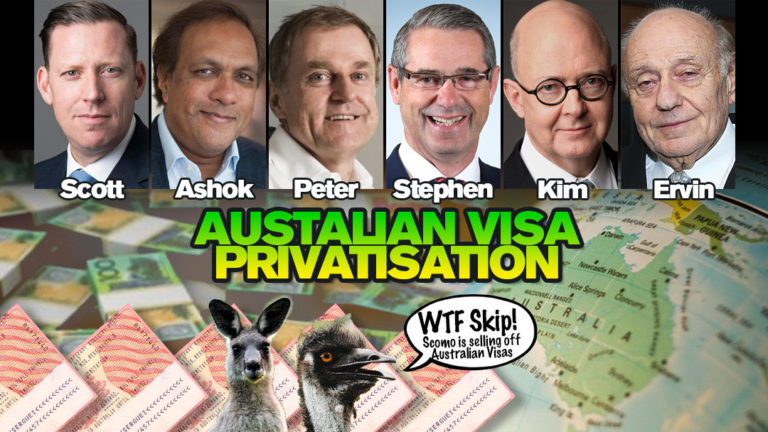 People arriving on tourist visas and switching their status onshore, now the main route to non-official immigration in Australia, constituted 24 per cent of net migration during 2017-18, a record year when 27,931 people who arrived by air applied for protection visas.
Yet we have heard not a peep about this chaos from the Prime Minister, Home Affairs Minister Peter Dutton, his junior Immigration Minister David Coleman or his powerful and often aggressive departmental head Mike Pezzullo.
The Coalition Government has continued to insist it is responsible for stopping the boats. As former Immigration Department Secretary John Menadue, on his Pearls & Irritations website, has documented time and again — this is a lie.
"The myth is repeated time and time again that Scott Morrison, the Coalition and Operation Sovereign Borders stopped the boats. They did not. But if you tell a lie time and time again people will believe it. It is a marketing trick that Scott Morrison has learned well", Menadue wrote in December 2018.
"I expect that many in the media will continue the myth about the stopping of the boats. Perhaps being careless in the first place the media finds it embarrassing to now admit error."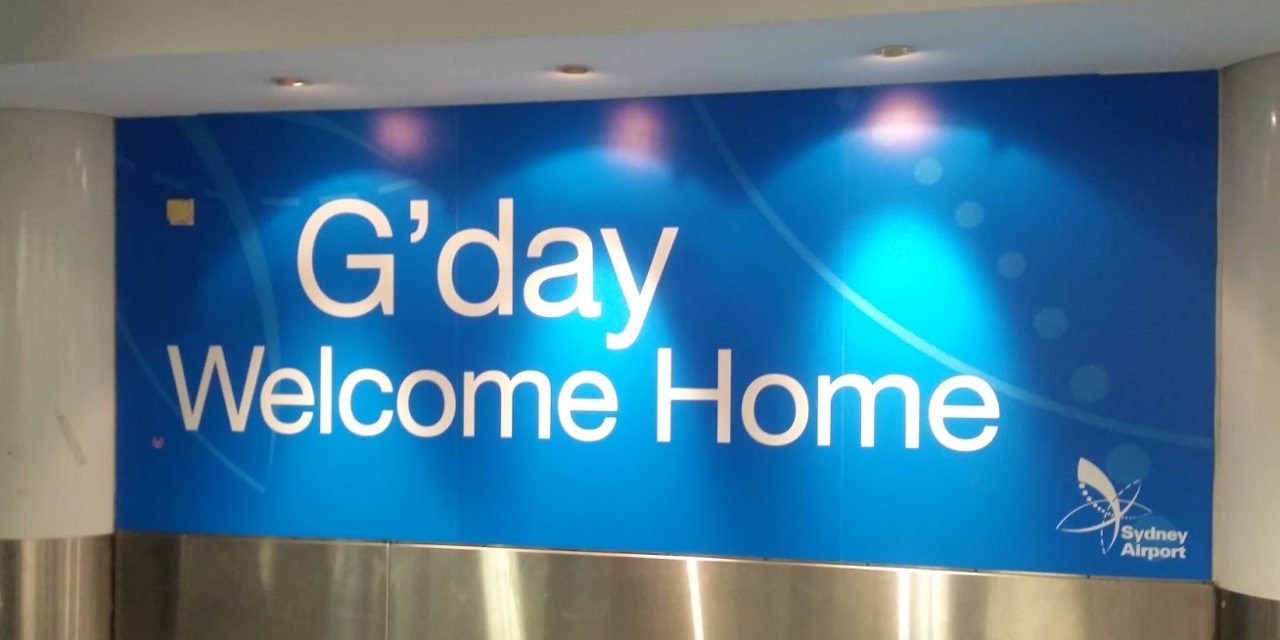 Errr… anyone noticed asylum seekers pouring into Australia in record numbers by air?
Yet despite the recent surge in plane arrivals, there has been a constant mantra from the government and its Border Force about "the boats" while asylum seekers pour in by plane in record numbers.
The question that has to be asked, given the growing weight of evidence that there are multiple problems with our visa system, is this: is privatisation the answer to the chaos?
The future of visa processing looks to rest with two first-time consortia with zero experience in visas, Australian Visa Processing Pty Ltd and Australia Post/Accenture, who are bidding for the billion-dollar prize of processing visas. Never mind that the UK is having myriad problems with its own visa outsourcing project.
Former Immigration Department deputy secretary Abdul Rivzi says no. "Home Affairs is reducing frontline staff and IT contractors," he wrote.
"Outsourcing visa processing will make the problem worse. Tackling the chaos in our visa processing system will cost the taxpayer hundreds of millions of dollars, possibly north of a billion dollars and take many years. Is the government's border protection mantra a diversion from its real border-protection failings?"
Of the "tragedy and chaos" in immigration Scott Morrison concluded: "This country has lived through that on two occasions because of the failures of policy — and particularly by the Labor Party. And I will not allow that to happen for a third time, on my watch."
We await, with somewhat bated breath, a "stop the planes" campaign from the Member for Cook. Or far more likely, asylum seekers will continue to be used for political football.
Scomo's mate's mate and the billion-dollar privatisation of Australia's visa system
Public support is vital so this website can continue to fund investigations and publish stories which speak truth to power. Please subscribe for the free newsletter, share stories on social media and, if you can afford it, tip in $5 a month.$5 per month$20 per month$100 per month
SOURCE: https://www.michaelwest.com.au/political-game-boat-people-demonised-bilos-deported-while-record-numbers-pour-in-by-plane/?fbclid=IwAR3ujcs2SwA8v5F03v4JskTYPC-Ir3IrvDcUevFCuuNRQVY6yOMwkGrfGbk