The rapid drop in Sydney's dam levels has prompted the government to remove restrictions on what it can pump from the Shoalhaven River.CREDIT:LOUISE KENNERLEY
COULD it be that with high immigration of 160,000 per annum and with 2.2 million Visa holders in Australia at any point in time that this contributes to water storages plummeting?
With consequences of water restrictions esp in the regions being very harsh; greater reliance on prohibitively expensive desalination
WHY isn't the Morrison Government revising not only its immigration policy – though not adequately – BUT cutting back on the Visa intake … esp with home buyers withdrawing from the high-rise property market … to alleviate water consumption?
+
NSW plunders river system as water storages plummet
Unconventional Economist in Australian Economy
September 5, 2019 | 22 comments
With Sydney's water storages plunging below 50%: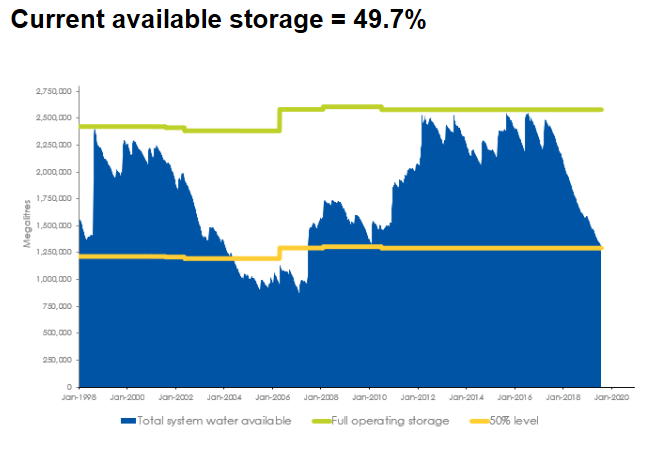 And 95.1% of New South Wales suffering from drought: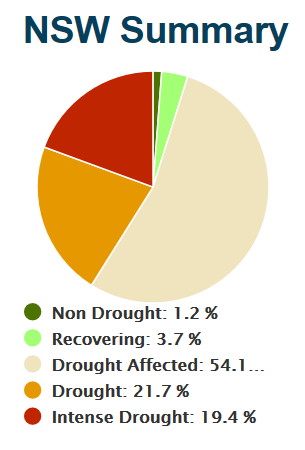 The NSW Government has resorted to plundering the Shoalhaven River to bolster supplies to Sydney:
The Berejiklian government has suspended rules on how much water it can pump from the Shoalhaven River to Sydney after the city's storage levels posted their second-lowest winter runoff levels.

Sydney's Metropolitan Water Plan stipulates curbs on Shoalhaven transfers should be dropped only when city dams sink to 30 per cent full. Water Minister Melinda Pavey removed the limits even though the reservoirs sit just below the half-full mark…

Independent MP Justin Field said the change meant there was now no regulated limit to transfers from the Shoalhaven, a river that flows through Nowra, among other towns.

"It's clear that politicians in Sydney would rather transfer more water from the Shoalhaven than tighten water restrictions on the city," Mr Field said…

A spokeswoman for Ms Pavey said the state was in the midst of "the worst drought on record" and the government acted to bolster supplies to Sydney.

"Water storages are depleting faster than was previously forecast which is why the transfers began at 50 per cent rather than 30 per cent," she said.
Meanwhile, Sydney added 93,400 new water consumers last year, with mass immigration (77,100) driving the increase: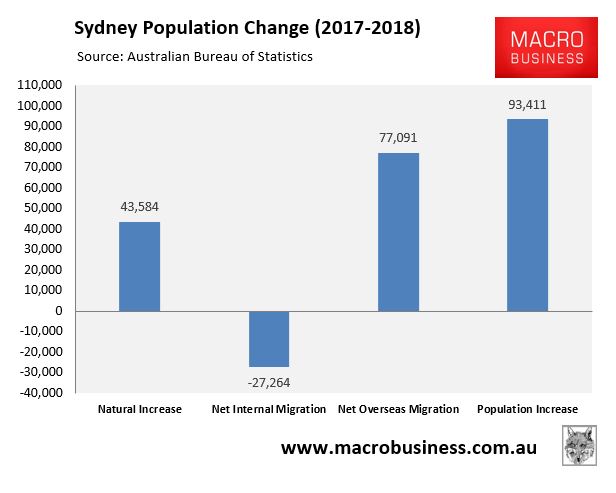 So how will Sydney maintain its water supply when the city's population balloons by a projected 4.5 million people (86%) over the next 48 years, driven solely by immigration, at the same time as droughts become more common because of climate change?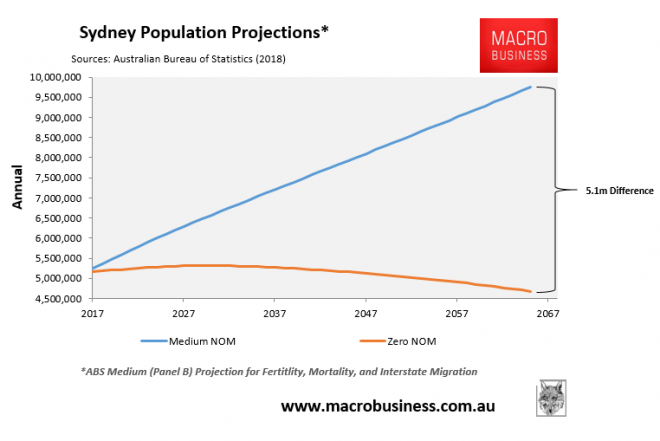 The first best policy response to alleviating Australia's water woes is to not run an immigration program that is triple the historical average. It's bleedingly obvious, and yet totally ignored by policy makers, vested interests, and Australia's mainstream media.

SOURCE: https://www.macrobusiness.com.au/2019/09/nsw-plunders-river-system-as-water-storages-plummet/
CAAN FACEBOOK:
https://www.facebook.com/Community-Action-Alliance-for-NSW-744190798994541/?ref=aymt_homepage_panel
WEBSITE:
https://caanhousinginequalitywithaussieslockedout.wordpress.com/