Back in April 2018 ACTU's Sally McManus said cutting work visa numbers is preferable to exploiting fears about permanent migrants …
"At the moment we do have an option called low-paid bargaining, but you've got to give up the right to ever take any industrial action of any type, so because of that employers can think 'Well, we can just keep saying no so we know we will get the outcome we want'," she said. "That system hasn't worked."
-that 1970s levels of strike action were unlikely now because union density was 50%; 15% now
-thus wages have stagnated
-Labor is willing to shift to industry level bargaining
Contrary to LVO here below … it appears it is up to Workers to join a Union … get back to 50% membership … if they want better pay and conditions and a cut to work visa numbers!
P.S. Caan Page Admin benefited from better wages and conditions as a Union Member …
SHARE!
Photo: Australian Unions
ACTU wokester fiddles while migrant wage theft burns
By Unconventional Economist in Australian Economy
September 4, 2019 | 5 comments
ACTU secretary Sally McManus has outlined a range of proposed workplace reform measures in a four-page letter to Industrial Relations Minister Christian Porter.
Amongst other things, McManus has called for action to combat wage theft, an overhaul of the annual minimum wage review, the winding back of penalty rate cuts and allowing unions to undertake sector-wide enterprise bargaining.
Porter has indicated that the government will shortly release discussion papers on issues such as wage underpayments. The Australian:
"Ending the low-wage crisis requires reform in critical areas including changing the ­annual minimum wage review to put a greater emphasis on the needs of the low-paid,'' she said…

As well as reversing penalty rate cuts, Ms McManus said the government should change the bargaining rules to encourage agreement-making between parties at an industry or sector level alongside enterprise bargaining.

The ACTU also wanted the Fair Work Act changed "to allow ­unions to properly fulfil their role in improving employer compliance on wages".
This is all well and good. However, wage theft will not be addressed properly without reforming Australia's visa system, given migrants are 'ground zero' for exploitation, usually by other migrants.
The ACTU's temporary migration report acknowledged the problem:
The relatively recent availability of a large and vulnerable pool of temporary migrant workers has undoubtedly contributed to current record low levels of wages growth and a growing reluctance by employers to train local workers…

While there are approximately 1.5 million temporary entrants with work rights, the overseas worker team at the Fair Work Ombudsman consists of only 17 full time inspectors to investigate cases of exploitation – over 80,000 visa workers per inspector.

Inadequate enforcement and penalties act as an incentive for employers to exploit temporary workers when the benefit from doing so outweighs the cost of the penalty. or where the probability of being caught is sufficiently low….

There have been a range of abuses uncovered which have clearly shown that the entire system is broken.

From 7-11 and Domino's to agriculture, construction, food processing to Coles, Dominos and Caltex, it is clear that the abuses occur in a number of visa classes whether they be students, working holiday makers or visa workers in skilled occupations.

These abuses include: a) Underpayment of wages and superannuation, including being forced to pay back wages b) Abuse ranging from psychological to physical c) Threats of deportation if complaints are made or workers join unions d) Being forced to live in sub-standard conditions

A system predicated overwhelmingly on temporary work cannot create the benefits that migration has been praised for…

Migration intermediaries have a vested interest in inflating demand. Australia has created a massive industry with many migration agents outside of our jurisdiction who cannot be prosecuted for breaches.

This mushrooming "migration industry"- a complex and transnational web of agents, lawyers, labour recruiters, accommodation brokers and loan sharks – is currently largely unregulated.

The growth of labour hire operators alongside the migration industry has led to companies seeking to sell temporary migrant workers to employers, creating a fake "Job Network" which preferences temporary workers over Australians.
Academic research has also done so. Below are key excepts from Chapter 13 entitled Temporary migrant workers (TMWs), underpayment and predatory business models, written by Iain Campbell:
This chapter argues that the expansion of temporary labour migration is a significant development in Australia and that it has implications for wage stagnation…

Three main facts about their presence in Australia are relevant to the discussion of wage stagnation. First, there are large numbers of TMWs in Australia, currently around 1.2 million persons.

Second, those numbers have increased strongly over the past 15 years.

Third, when employed, many TMWs are subject to exploitation, including wage payments that fall below — sometimes well below — the minimum levels specified in employment regulation…

One link to slow wages growth, as highlighted by orthodox economics, stems from the simple fact of increased numbers, which add to labour supply and thereby help to moderate wages growth. This chapter argues, however, that the more salient point concerns the way many TMWs are mistreated within the workplace in industry sectors such as food services, horticulture, construction, personal services and cleaning.

TMW underpayments, which appear both widespread in these sectors and systemic, offer insights into labour market dynamics that are also relevant to the general problem of slow wages growth…

*Official stock data indicate that the visa programmes for international students, temporary skilled workers and working holiday makers have tripled in numbers since the late 1990s… In all, the total number of TMWs in Australia is around 1.2 million persons. If we include New Zealand citizens and permanent residents, who can enter Australia under a special subclass 444 visa, without time limits on their stay and with unrestricted work rights (though without access to most social security payments), then the total is close to 2 million persons… TMWs now make up around 6% of the total Australian workforce…

*Decisions by the federal Coalition government under John Howard to introduce easier pathways to permanent residency for temporary visa holders, especially international students and temporary skilled workers, gave a major impetus to TMW visa programmes.

Most international students and temporary skilled workers, together with many working holiday makers, see themselves as involved in a project of 'staggered' or 'multi-step' migration, whereby they hope to leap from their present status into a more long-term visa status, ideally permanent residency…

Though standard accounts describe Australian immigration as oriented to skilled labour, this characterisation stands at odds with the abundant evidence on expanding temporary migration and the character of TMW jobs.

It is true that many TMWs, like their counterparts in the permanent stream, are highly qualified and in this sense skilled. However, the fact that their work is primarily in lower-skilled jobs suggests that it is more accurate, as several scholars point out, to speak of a shift in Australia towards a de facto low-skilled migration programme…

Increases in labour supply allow employers in sectors already oriented to flexible and low-wage employment, such as horticulture and food services, to sustain and extend strategies of labour cost minimisation…
And below are extracts from Chapter 14, entitled Is there a wages crisis facing skilled temporary migrants?, by Joanna Howe:
Scarcely a day goes by without another headline of wage theft involving temporary migrant workers…

But why would employers go to all the effort of hiring a temporary migrant worker on a TSS visa over an Australian worker?

*Renowned Australian demographer Graeme Hugo observed that employers 'will always have a "demand" for foreign workers if it results in a lowering of their costs'. The simplistic notion that employers will only go to the trouble and expense of making a TSS visa application when they want to meet a skill shortage skims over a range of motives an employer may have for using the TSS visa. These could be a reluctance to invest in training for existing or prospective staff, or a desire to move towards a deunionised workforce…

A recent example of this is the massive underpayments of chefs and cooks employed by Australia's largest high-end restaurant business, Rockpool Dining Group, which found that visa holders were being paid at levels just above TSMIT but well below the award when taking into account the amount of overtime being done…

Put simply, temporary demand for migrant workers often creates a permanent need for them in the labour market.

Research shows that in industries where employers have turned to temporary migrants en masse, it erodes wages and conditions in these industries over time, making them less attractive to locals…
The Grattan Institute has come to similar conclusions:
The FWO investigation of horticulture and viticulture businesses along the Harvest Trail found serious underpayment at 130 of the 836 businesses investigated. And a series of other FWO investigations suggest that underpaying of low-skill migrant workers is widespread…

Once underpayment takes hold in a material minority of cases in a particular labour market, it can change how other employers behave. If a dishonest employer underpays, then they can offer prices that undercut an honest employer who does pay minimum wages. So if in a particular industry a significant number of employers employ and underpay many migrants, then they pressure all the other employers in the industry to do the same – and to underpay non-migrants as well…

Australia is now running a predominantly low-skill migration system. People from this system form a material proportion of the younger workforce. Because of visa conditions, many of these migrants have incentives to work for less than minimum wages, and there is anecdotal evidence that many do…

It is possible that the scale of this influx to the labour market is depressing wages and increasing under-employment specifically for low-skill younger workers.
It's not just temporary visas. It is the entire mass immigration model:
students, visa holders, tourists all work for peanuts to gain longer terms visas;
their numbers are endless and so too is the labour supply shock;
and that endless flow has now generated a supply side adjustment to businesses that thrive on cheap foreign labour – basically service economy dross – that holds up empty calorie growth, boosts asset prices and the currency, hollows productivity via capital shallowing, and hollows-out tradables in an era of global lowflation.
Almost all sectors of Australia's economy have been flooded with cheap foreign competition, thus eroding worker bargaining power, industrial relations standards, and facilitating wage theft.
If the ACTU is serious about preventing wage theft and generating higher wages, it must push back hard against the mass immigration economy. Anything else is fiddling at the edges.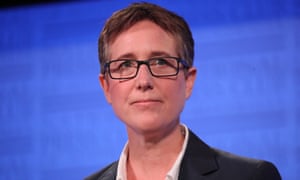 Photo: Australian Unions
SOURCE: https://www.macrobusiness.com.au/2019/09/actu-wokester-fiddles-while-migrant-wage-theft-burns/
CAAN FACEBOOK:
https://www.facebook.com/Community-Action-Alliance-for-NSW-744190798994541/?ref=aymt_homepage_panel
WEBSITE:
https://caanhousinginequalitywithaussieslockedout.wordpress.com/