IT appears that the looming evaluation …
by the FATF of Australia's AML laws is like water off a duck's back …
PERHAPS since the Morrison Guvmnt exempted the Real Estate Sector from the second tranche of the AML Legislation as recently as October 2018 …
AUSTRAC to get tough on money laundering… except for property
By Unconventional Economist in Australian Economy, Australian Property
August 20, 2019 | 1 comment
The Australian Transactions Reports & Analysis Centre's (AUSTRAC) CEO, Nicole Rose, has flagged tough action after being 'flooded' with money laundering breaches. From The SMH: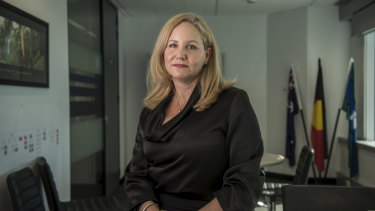 The nation's anti-money laundering regulator warns it is likely to take more action against Australia's top financial institutions after being "flooded" with reports of potential breaches following its landmark case against the Commonwealth Bank.

Austrac chief executive Nicole Rose said the 2017 case against CBA over its mass breach of anti-money laundering and counter-terrorism financing laws – which resulted in a record fine of $700 million – had from the companies it regulates.

In an interview with The Sydney Morning Herald and The Age, Ms Rose said the financial crimes regulator would have a "very busy" year ahead of it. She said Austrac would use various measures, including legal action and fines, to bring miscreant financial institutions to heel…

Detecting money laundering is a key part of the fight against organised crime, which the Australian Institute of Criminology has estimated costs the nation almost $50 billion a year…
*Recall that last year, Ms Rose put policing of money laundering via residential property firmly on the back burner:
https://www.abc.net.au/radio/programs/am/austrac-ceo-warns-of-money-laundering-linked-to-organised-crime/9620902
PETER RYAN: You also have to crack down on lawyers, accountants, real estate agents in declaring that amount of money: $10,000. How close are we to changing the law to make that happen?

NICOLE ROSE: That's going to take a little bit longer. Obviously it's going to have a big impost on small businesses and that's something the Government are very mindful of.

So we're looking at cheaper, more efficient ways we can do that in the interim, while government considers what that proposal might involve.
This comes despite Canberra promising more than a decade ago to begin policing money laundering through property, and the federal government conducting stakeholder consultations in 2008, 2010, 2012, 2014, and 2017.
It also comes despite a veritable conga-line of reputable international organisations urging Australia to meet its global commitments to implement anti-money laundering (AML) rules for real estate gatekeepers.
These reforms have been continually postponed amid fierce lobbying by shadowy "vested interests" negatively impacted. This has led to Australia having the weakest AML rules in the world pertaining to property: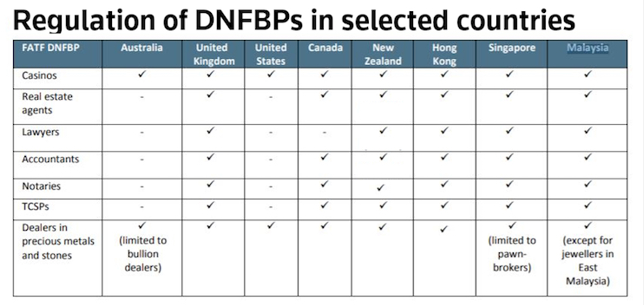 Later this year, we will go through the charade all over again, with the Financial Action Taskforce (FATF) scheduled to conduct another evaluation of Australia's AML laws, which is bound to lead to more condemnation, finger waiving, and further strengthen Australia's reputation as a money laundering safe haven.
SOURCE: https://www.macrobusiness.com.au/2019/08/austrac-get-tough-money-laundering-except-property/
CAAN FACEBOOK:
https://www.facebook.com/Community-Action-Alliance-for-NSW-744190798994541/?ref=aymt_homepage_panel
WEBSITE:
https://caanhousinginequalitywithaussieslockedout.wordpress.com/