Responding to growing interest among clients, HSBC SINGAPORE now offers mortgages for investment residential properties in five cities across Australia.
Go figure … foreign language papers are still full of Our Real Estate for sale …
Sadly it's more of the same …
FACTS-
HSBC has had a presence in Australia for decades
-Singapore has had long standing military ties, and in recent years has 'leased' training space in Australia …
-despite successive Singaporean leaders being critical of Australian politicians and policies in reality it's business as usual that prevails
-from Optus to the Singapore Government on its own this neighbour has been an active buyer of Australian assets for decades
-successive Australian governments have seen Singaporean purchases as benign and private capital in the same way
-it's largely a one-way street, Singapore are effectively given carte blanch in Australia while Australian government and business have to be careful in a very much controlled Singaporean economy
-we hear it all the time from pollies here 'we encourage foreign investment'
-it seems our pollies will not acknowledge, or use the true description of what's happening:
'the systematic export of the TITLE DEEDS of Australia's domestic housing and foreign ownership … to just about anything else that can be bought here'
RELATED ARTICLE: Why Vanuatu's lucrative 'passports for sale' scheme is popular among Chinese nationals
https://caanhousinginequalitywithaussieslockedout.com/2019/08/07/why-vanuatus-lucrative-passports-for-sale-scheme-is-popular-among-chinese-nationals/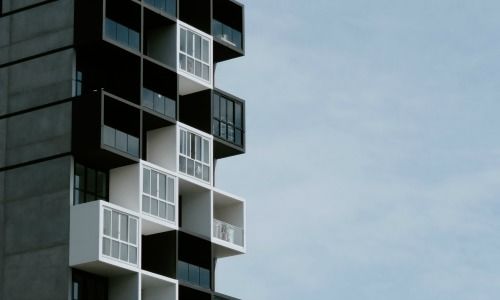 (Image: Denise Jans, Unsplash)
FINANCE Wednesday, 7 August 2019
HSBC Singapore Expands Foreign Mortgage Solutions
Responding to growing interest among clients, HSBC Singapore now offers mortgages for investment residential properties in five cities across Australia.
HSBC Singapore is hoping to tap on the growing number of Singaporeans who plan on buying investment properties abroad with the launch of its first overseas mortgage solution, the bank announced on Thursday.
HSBC International Mortgage will be offered in Singapore in either Singapore or Australian dollars for investment residential properties in and around Sydney, Melbourne, Perth, Brisbane and Adelaide, with other overseas destinations to be added over time.
Successful applicants will get HSBC Premier status, which gives them access to a relationship manager in Singapore and Australia to faciliate the process, the bank said.
Popular Destination
«We went with Australia as the first market for this solution given the close affinity that Singaporeans have for the country on the back of their business, education, holiday or familial ties. as a result of business, education, holiday and familial ties,» Ranojoy Dutta, head of Retail Products, HSBC Bank (Singapore), said.
The bank also highlighted its own «Beyond the Bricks» report from 2018, which indicated that one-third of mass affluent Singaporeans currently have overseas property investments, and 70 percent plan to buy investment properties abroad.
*Singapore's real estate investment in Australia grew 141 percent in 2018 to $3.5 billion, despite skyrocketing property prices, according to Real Capital Analytics data.
According to Knight Frank's 2018 Wealth Report, Australia was the second-most popular destination for prime property purchases among wealthy Singaporeans.
SOURCE: https://www.finews.asia/finance/29330-hsbc-launches-mortgage-for-overseas-homes
CAAN FACEBOOK:
https://www.facebook.com/Community-Action-Alliance-for-NSW-744190798994541/?ref=aymt_homepage_panel
WEBSITE:
https://caanhousinginequalitywithaussieslockedout.wordpress.com/