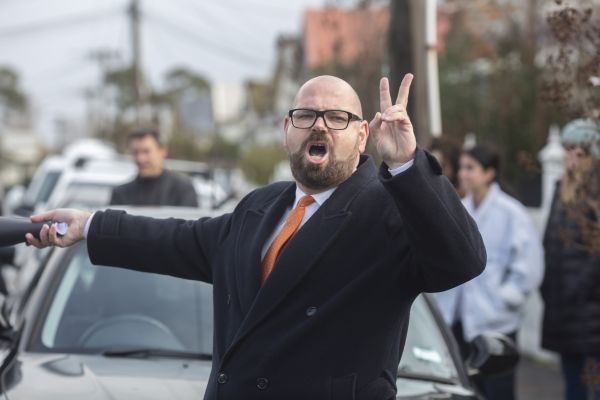 Photo: Domain: Yarraville Melbourne
Auction clearance rates continue to strengthen, with the preliminary rate nationally rising above 70% and Sydney's rising above 80% …
But who is buying with the ongoing lack of available credit, and the deteriorating economy in Australia?
Perhaps these following articles explain who is buying Our Real Estate aided by the Morrison Government exempting the Real Estate Sector from the Anti-Money Laundering Rules in October 2018 … you think?
HSBC SINGAPORE EXPANDS FOREIGN MORTGAGE SOLUTIONS
… into five Australian Capital Cities …
https://caanhousinginequalitywithaussieslockedout.com/2019/08/12/hsbc-singapore-expands-foreign-mortgage-solutions/?fbclid=IwAR1TcfXHrY0xb-iV-oyUy7pjw34ykzY-tA_3f4OaauK1VOQAsVhnIx146EM
WHY VANUATU'S LUCRATIVE PASSPORTS FOR SALE SCHEME IS POPULAR AMONG CHINESE NATIONALS
https://caanhousinginequalitywithaussieslockedout.com/2019/08/07/why-vanuatus-lucrative-passports-for-sale-scheme-is-popular-among-chinese-nationals/
ISN'T it Time To Bang On Your local MP's door for a 'Please Explain'?
Auction clearances continue to strengthen
By Unconventional Economist in Australian Property
August 12, 2019 | 9 comments
Auction clearance rates continue to strengthen, with the preliminary rate nationally rising above 70% and Sydney's rising above 80%: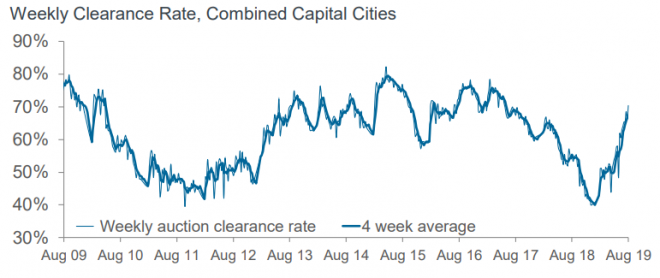 As shown below, the preliminary national auction clearance rate rose to 70.4% versus 68.3% last weekend. Clearances were also way above the 54.9% recorded in the same weekend last year:

Sydney's preliminary clearance rate rose to 81.2% – above last weekend's 74.8% preliminary rate and way above the 53.8% recorded in the same weekend last year.
However, Melbourne's preliminary clearance rate of 73.2% was roughly the same as last weekend (73.3%), but also well above the same weekend last year (58.0%).
Auction volumes (1,107) were also well below last year's 1,402, suggesting the auction market is not as strong as the clearance rates suggest.
Therefore, while the strong bounce in clearance rates is pointing to prices rebounding strongly, it is likely to be muted given the low volumes, the ongoing lack of available credit, and the deteriorating economy: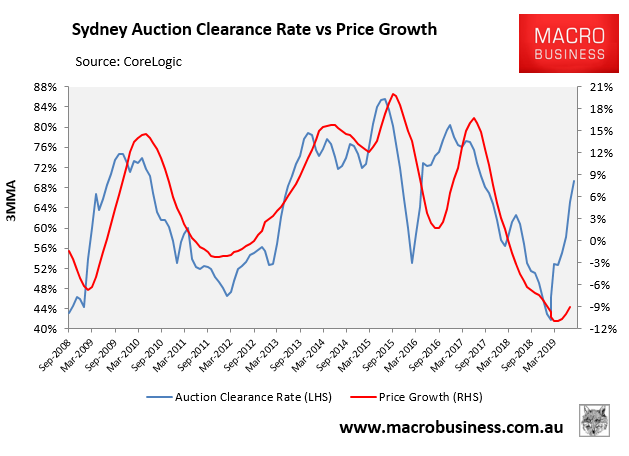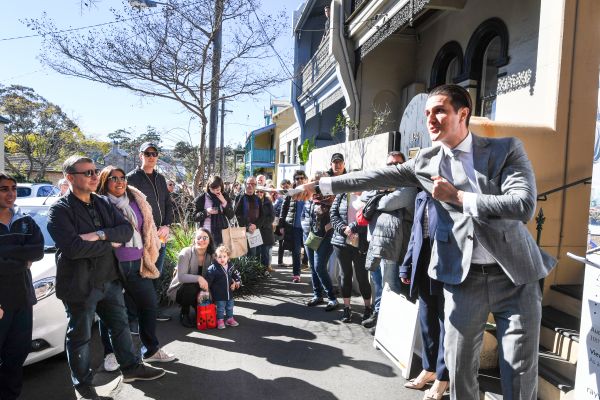 Photo: Domain: Balmain Sydney
SOURCE: https://caanhousinginequalitywithaussieslockedout.com/2019/08/07/why-vanuatus-lucrative-passports-for-sale-scheme-is-popular-among-chinese-nationals/
CAAN FACEBOOK:
https://www.facebook.com/Community-Action-Alliance-for-NSW-744190798994541/?ref=aymt_homepage_panel
WEBSITE:
https://caanhousinginequalitywithaussieslockedout.wordpress.com/