HOW many more apartment owners are to face 'significant hurdles' … like these?
Even if they were to collectively sell for redevelopment these Zetland Owners face another barrier from the company that owns all the apartments below … 19
Gadigal is being sued over the 'creation of an unsafe environment'!
$5 million repair bill: Zetland owners told to sue former lawyers

The 30 owners of an evacuated Zetland apartment block are confronting the financial lash of a repair bill exceeding $5 million, while being told there is no one left to sue except their former lawyers.
They have also been advised that it would be "extremely difficult" to collectively sell the block to developers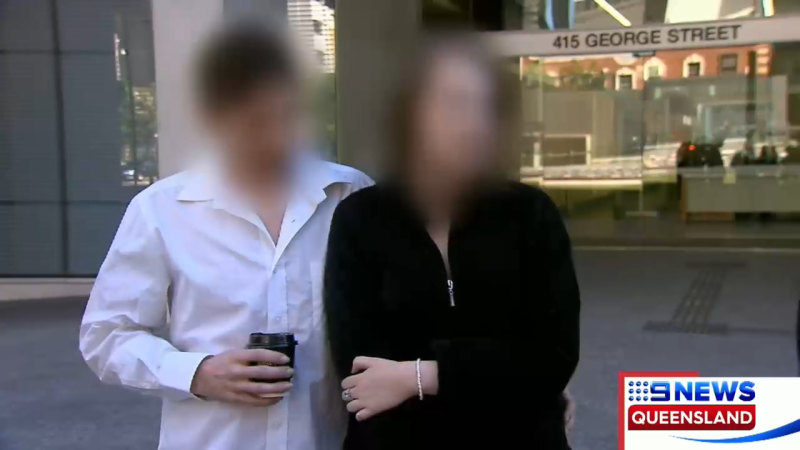 Play video0:45Residents urgently evacuated from Zetland apartments after water damage
Owners and former tenants recount chunks of plaster falling from the ceiling
The owners corporation is also defending a lawsuit launched by a company that owns an unrelated residential development on the floors below, alleging nuisance and water seepage into its properties.
The loft apartments at 19 Gadigal Avenue were quietly evacuated over water and fire safety defects last November  before cracking also forced residents out of the Opal Tower and the Mascot Towers.
The Zetland apartments sold for between $380,000 and $480,000 after they were built a decade ago, with the highest resale price of $650,000 achieved in 2015.
Property records show all bar one of the owners still owe mortgages on their properties.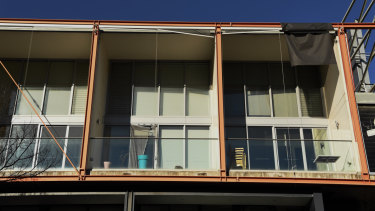 The owners corporation is funding temporary accommodation while owners continue to pay mortgages, council rates and strata levies on homes deemed "not suitable for habitation".
*The Herald can reveal that their law firm, Chambers Russell, has advised them they have "reasonably good prospects" of running a negligence case against their former lawyers, Makinson d'Apice.
Makinson d'Apice helped the owners corporation settle a $1.7 million insurance claim for waterproofing defects in early 2018 on the condition that no further claims could be made against the insurer.
It was supposed to end a seven-year battle for compensation that initially targeted the builders and developers before they were wound up in 2014.
But as repair works were being carried out in October, "critical" defects were uncovered, triggering the evacuation.
Chambers Russell held an information night at which owners heard much of the repair work performed would need to be demolished and the total cost of repairs could be "potentially substantially more" than $5 million.
"We are already very concerned with the conduct of your former solicitors and a number of experts engaged," said a position paper circulated by Chambers Russell at the information night.
"Makinson advised the owners corporation not to undertake temporary works that may well have prevented some of the very significant fire safety issues that now exist."
RELATED ARTICLE
It added the settlement had given "little" consideration to alternative accommodation costs and had compromised the owners' ability to take action against other parties.
In a letter in May, Chambers Russell partner Scott Chambers reiterated the firm's "strong" opinion  that the main legal claim should be against Makinson for failing to properly advise the owners corporation and "inadequacies" in expert investigations.
Makinson d'Apice partner Alex Kohn denied the allegations and labelled them defamatory.
He said Chambers Russell's suggestion that a case would have good prospects was irrelevant and no more than a "lawyer's particular opinion".
"We do not know of any foundation for them, but it would seem that, at this stage, they are unsubstantiated and if they ever mature into active claims against us, those assertions and allegations will be vigorously contested," Mr Kohn said.
"We trust, however, that when the relevant facts and circumstances are coolly and objectively considered, that those assertions and allegations will go no further."
Chambers Russell's comments also incensed at least one loft owner, who accused the firm of creating "an environment of tension and panic that has many owners now contemplating selling their apartments at any price".
In his letter, Mr Chambers said the firm was prepared to run the Makinson case on a no-win no-fee basis.
But he warned the owners faced "significant hurdles" if they decided to collectively sell the apartments for redevelopment, due to height limits and the consent required from the building management committee.
Another barrier was a company called Wolseley Grove Pty Ltd, which owns all of the apartments below at 6 Wolseley Grove.
It is suing 19 Gadigal in the NSW Supreme Court over the "creation of an unsafe environment".
Mitchell Giles was a tenant at 6 Woseley Grove and said he broke his lease last year due to water leaking into his apartment "causing ceiling damage and the kitchen cabinets to warp".
"Within a week of us being out, they started patchwork renovations and listed the place for sale," Mr Giles said. "God help the people who bought the place with that disaster going on above."
Chambers Russell did not respond to a request for comment.
Do you know more? Email carrie.fellner@smh.com.au

Carrie Fellner is an investigative reporter for The Sydney Morning Herald.
SOURCE: https://www.smh.com.au/national/5-million-repair-bill-zetland-owners-told-to-sue-former-lawyers-20190711-p526f1.html
CAAN FACEBOOK:
https://www.facebook.com/Community-Action-Alliance-for-NSW-744190798994541/?ref=aymt_homepage_panel
WEBSITE:
https://caanhousinginequalitywithaussieslockedout.wordpress.com/