IT always was about development … to deliver another 11 thousand holes in the wall …
The top stops along the new Metro Northwest line IT
The top stops along the new Metro Northwest line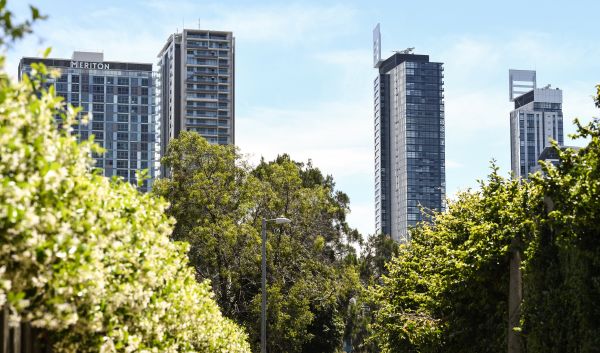 The new rail line runs from the lower north shore suburb of Chatswood. Photo: Peter RaeIn partnership with

The top stops along the new Metro Northwest line
OWEN THOMSON
JUL 4, 2019
When Sydney's Metro Northwest officially opened to customers in late May, it did more than simply represent the opening stage of a comprehensive transport initiative.
Starting at Chatswood and terminating at Tallawong, the ambitious $8.3 billion undertaking also marks a new era of direct rail access to some of the city's lesser-known parts.
As Australia's largest public transport project, the Metro now offers a turn-up-and-go rail service to outer suburbs including North Ryde, Epping, Cherrybrook, Castle Hill, Kellyville, and Rouse Hill.
The mayor of The Hills Shire, Michelle Byrne, says the possibilities offered by the new line will markedly transform the area for residents and visitors alike.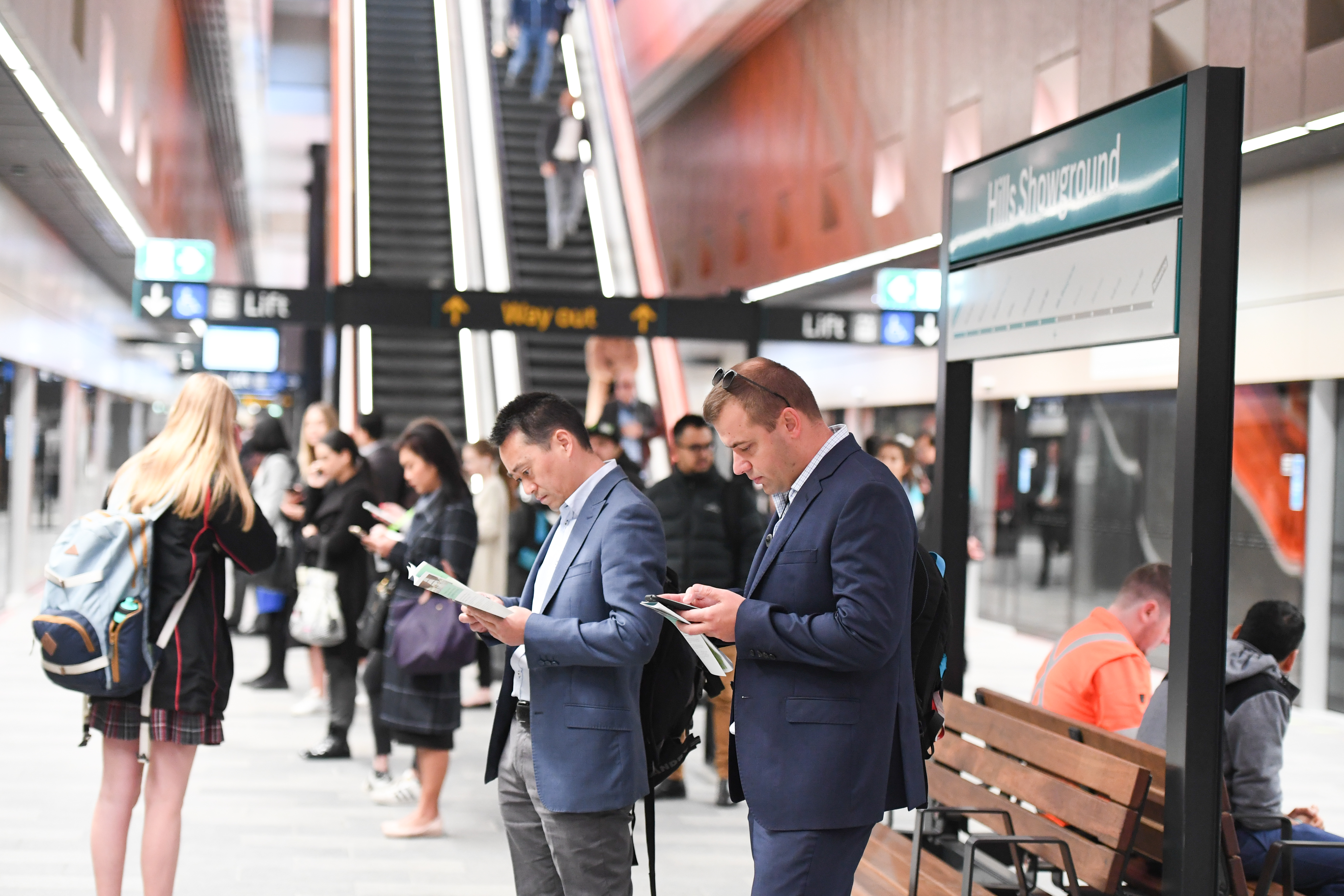 "You can already see changes happening in response to the Metro around the new stations," Dr Byrne says. "Work has begun at Castle Towers to incorporate a major link between Castle Hill Station and the ground level of the shopping centre.
"And we're creating a plan for the Castle Hill Showground that will transform it into a vibrant hub serving residents near Showground Station and the broader community."
Then there's the long list of attractions set to be delivered by the project's associated Metro Northwest Places Program – an initiative that aims to create well-connected and vibrant places for people along the line to live, work, shop and play.
"The Metro Northwest Places Program will deliver up to 11,000 new homes, parks and public open spaces, and community facilities from Tallawong to Epping over the next 10 to 20-years," says Scott Gregg, executive general manager of projects for the NSW Government's land and property development organisation, Landcom.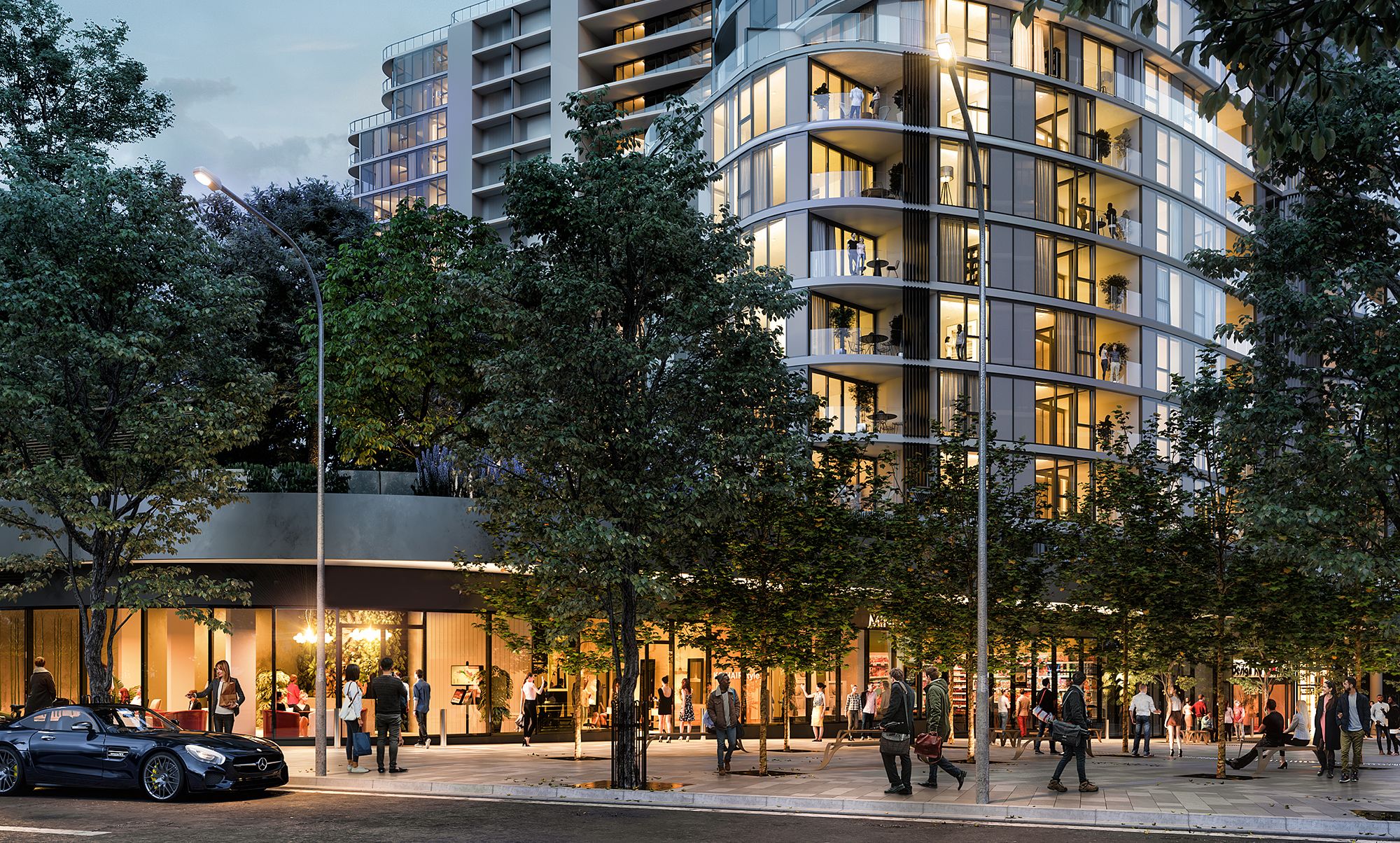 "These are transit-oriented developments where communities are built around modern transport, recreation and retail centres," he says. "The new communities that will grow along the Metro Northwest rail line will enjoy high-quality public open spaces, parks, cycling connections, walking paths, play spaces and sporting grounds that are easily accessible to all.
"These public spaces will serve to support everyone enjoying these new communities – from the residents that will call these places home, to the people working in and around the new employment hubs that will grow along the Metro Northwest rail line."
Infrastructure improvements resulting from the transport project are already generating many knock-on benefits, rendering suburbs along the route even more attractive to property developers and buyers alike.
The Langston is a case in point. Located just a stone's throw from the newly renovated Epping station and 18 kilometres north-west of Sydney, this under-construction 470-apartment development combines high-density living with vibrant public spaces.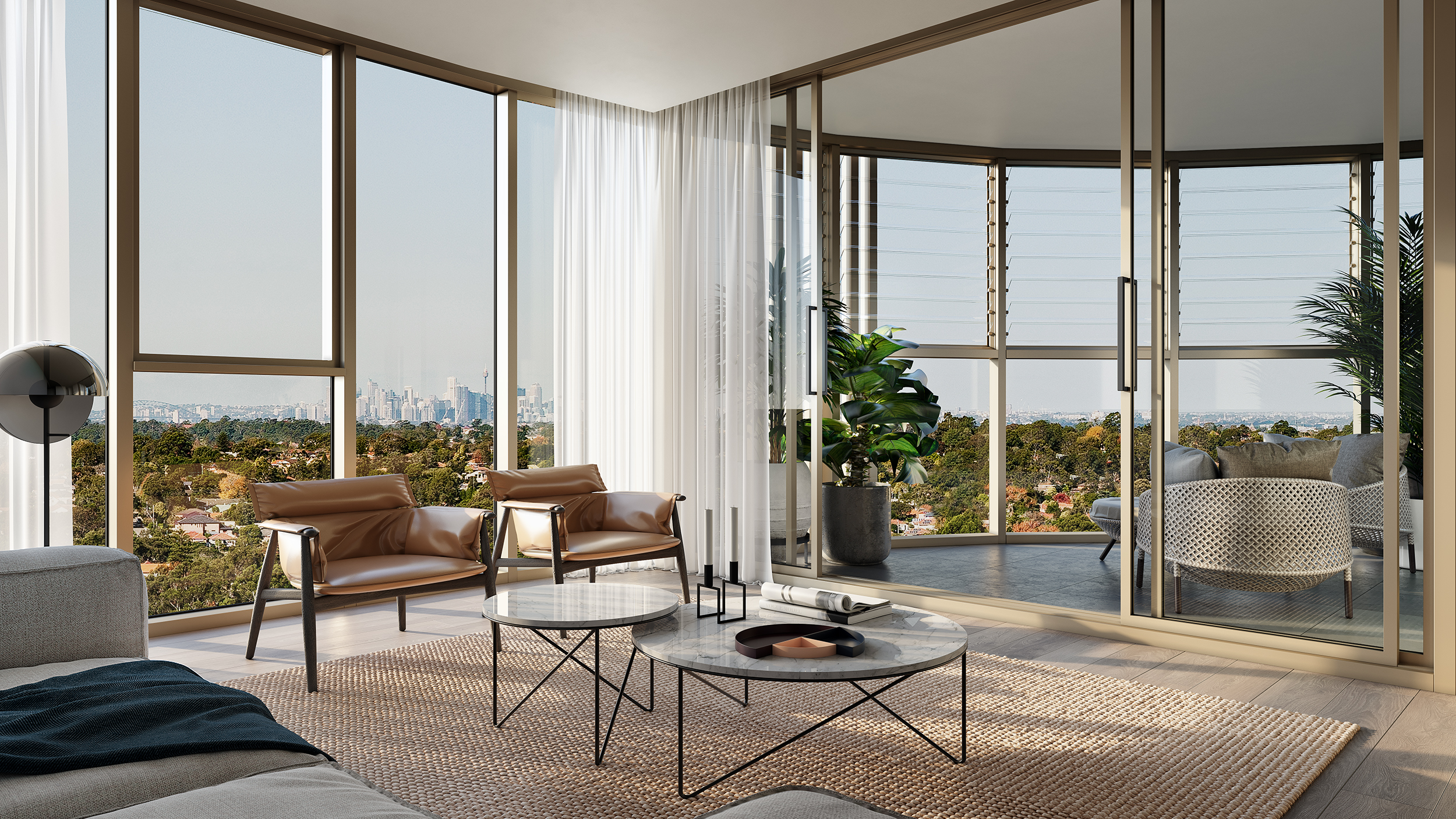 Conceived as a landmark residential offering, The Langston will also incorporate retail outlets and cafes, thereby creating a vibrant central thoroughfare with paved walkways and landscaped gardens.
"People see the intrinsic value that infrastructure projects add to property, and with one of the best infrastructure projects in Sydney having just opened right on our doorstep, The Langston has a prime position," says Tim Rees, senior director of CBRE, Residential.
"You've got views to the city and retail downstairs and you're 100 metres from the Metro line and a couple of stops away from Chatswood. The new line is definitely creating a charge of owner-occupiers looking for that connectivity into the city."
With the Sydney real estate market bereft of urgency, Rees says buyers are now taking three-to-six months to make purchasing decisions.
"Not only are they looking for value, but also the quality and the best position," he explains. "So, you're finding that triple A-located projects like ours are getting buyers in this market.
"It's not just about transport. It's also about proximity to retail, schools, parks and lifestyle features."
SOURCE: https://www.domain.com.au/news/the-top-stops-along-the-new-metro-northwest-line-855721/?utm_source=facebook&utm_medium=cpc&utm_content=link-newsfeed&utm_campaign=c-nsw-content-newdevs-thelangston&fbclid=IwAR1WwX3AQeOpYCPfObUIV5IJEJflkK7Ri0CZXJvjoQUmCtZi4fgVWvvC1II
CAAN FACEBOOK:
https://www.facebook.com/Community-Action-Alliance-for-NSW-744190798994541/?ref=aymt_homepage_panel
WEBSITE:
https://caanhousinginequalitywithaussieslockedout.wordpress.com/