Photo:  Australians have seen their per capita wealth fall more than $12,000 in the past six months. (ABC News:  Patrick Stone)
WAS it a consequence of the foreign competition for Australian homes that a peak of 530% of disposable income was hit in December 2017?   
… then followed by a house price bust which reduced housing values from this peak to 484% of disposable income as at March 2019 …
The rise AND RISE of Australian household debt
The Reserve Bank of Australia (RBA) has released its debt ratios for the March quarter, which revealed that Australian households' debt loads have hit another all-time high.
The ratio of household debt to disposable income hit a record high 189.7% in March, with mortgage debt to income a record high 140.1%: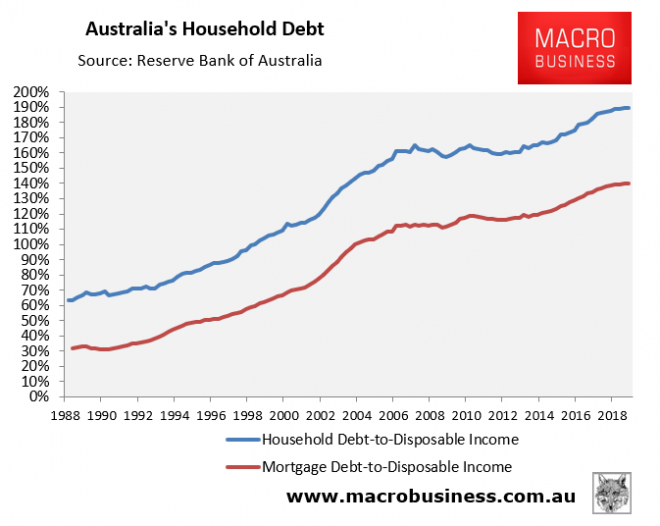 However, mortgage debt retraced slightly to 95.9% of GDP in the March quarter: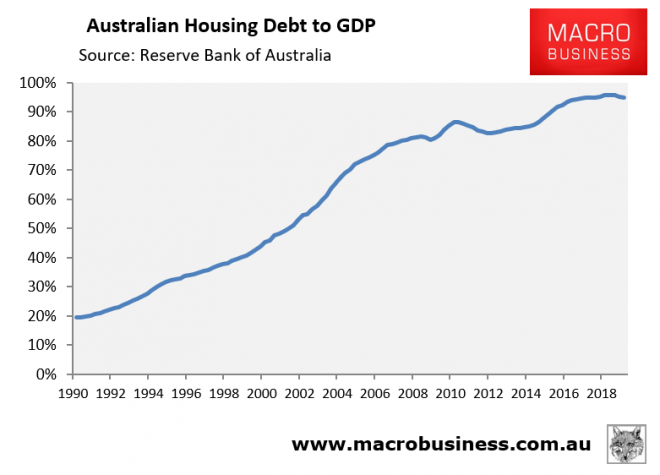 The reason for the difference is because most of the gains from Australia's GDP growth has gone to businesses rather than households: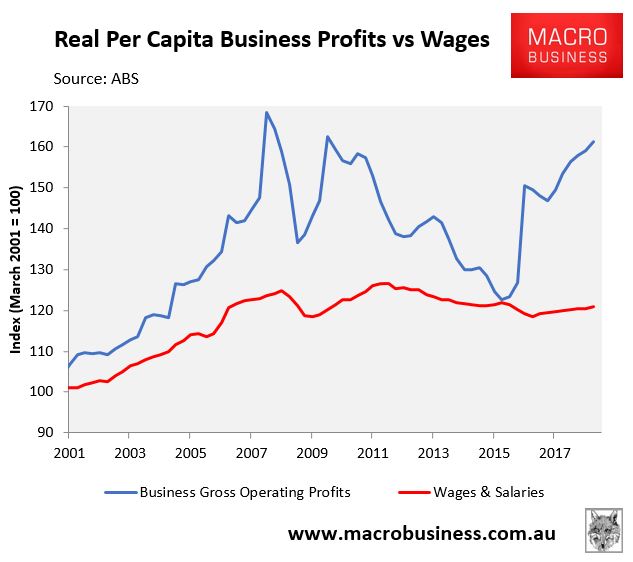 The only saving grace is that the recent cratering of mortgage rates means that the ratio of debt repayments to income is below the 2008 peak; albeit still way above the other Anglosphere nations: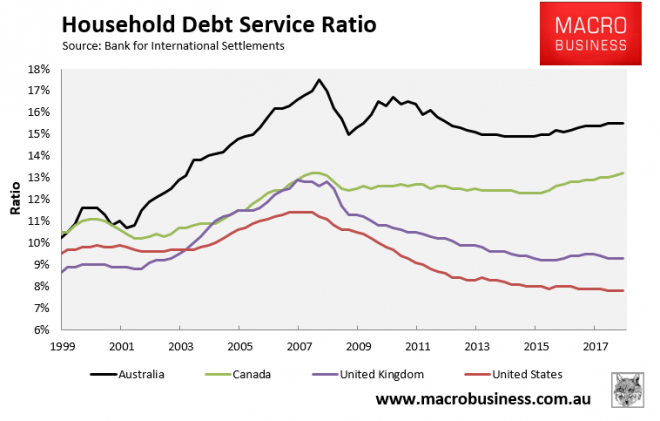 The primary reason why mortgage repayments remain so high, despite cratering mortgage rates, is because Australian dwelling values as a percentage of annual household disposable incomes are almost double early-1990s levels: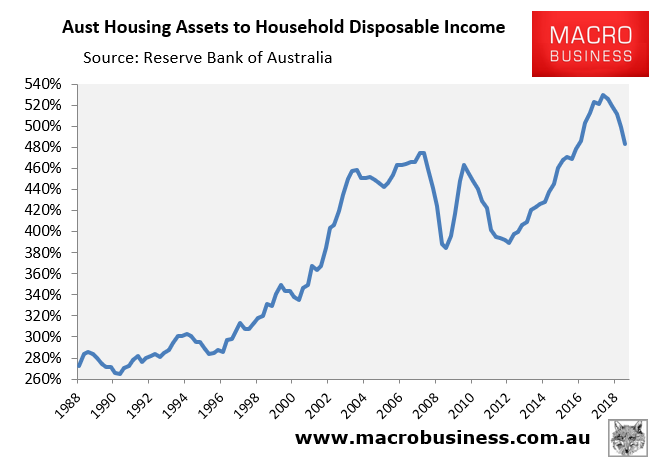 That said, the house price bust has reduced housing values from a peak of 530% of disposable income in December 2017 to 484% of disposable income as at March 2019.
SOURCE:  https://www.macrobusiness.com.au/2019/07/rise-rise-australian-household-debt-2/
PLEASE COPY AND PASTE CAAN LINKS AND KEEP WITH YOUR RECORDS!
CAAN FACEBOOK:
https://www.facebook.com/Community-Action-Alliance-for-NSW-744190798994541/?ref=aymt_homepage_panel
WEBSITE:
https://caanhousinginequalitywithaussieslockedout.wordpress.com/