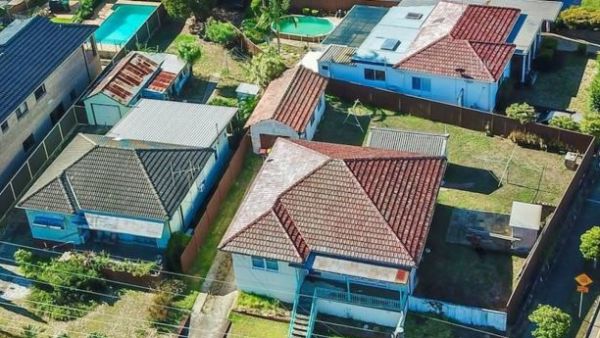 AS we keep sayin' Sydney our best line of defence is to put the nasty party Federal LNP last on 18 May because it is their policies that have allowed OVERDEVELOPMENT to flourish!
The FIRB ruling allows 100% sell-off to overseas buyers!
-Visa manipulation allowing Visa holders to buy our real estate and gain Permanent Residency
-foreign buyers can launder black money through their Onshore Proxy
.Scomo Govt exempted Real Estate Gatekeepers from anti-money laundering rules October 2018
AND as developers – both the big boys and 'family' developers landbank … in prep … come July our streets will become demolition and construction zones …
HAVE you noticed that Vaucluse, Point Piper don't have high-rise … that's where Harry and Mal live … despite the close proximity to the CBD?
-50, 60 storeys for Ryde; 70 for Parramatta
Vote the LNP out!
Overdevelopment across Sydney is about to worsen
The revolt against Sydney's break-neck population growth and declining liveability last year forced the NSW Government to postpone plans to force councils to take on more infill development.
However, that moratorium is now coming to an end, meaning that from July, Sydney Councils will be forced to accommodate swathes of medium and high density housing.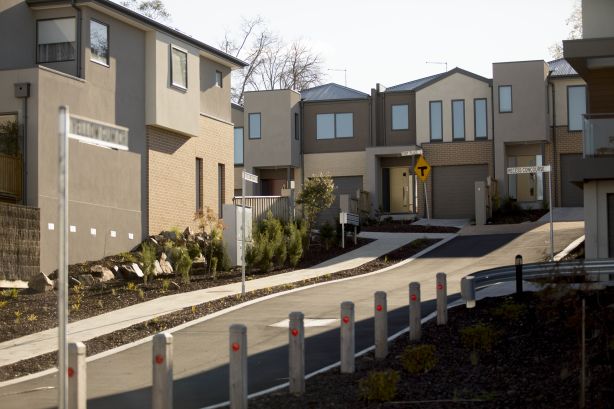 Domain Photo:  How depressing!  Little Boxes … what are they built from?  Flammable Polystyrene cladding? A mixture?  Concrete to emit Co2?
From Domain:
Under the medium-density housing code announced in April last year, duplexes, terraces and manor houses — a two-storey building made up of four dwellings — can be approved as complying developments, on blocks as narrow as 12 metres in as little as 20 days.

These properties would skip the development application process, prompting fears of a development-forced strain on infrastructure that is already groaning under Sydney's growing population.

The resulting backlash saw former planning minister Anthony Roberts hit the brakes on the new rules a month after they were announced, with the code ultimately deferred by a year in 49 municipalities, to give the councils time to review their local housing strategies and update their local environmental plans.

The changes were delayed by two years in Ryde, one of the city's fastest growing areas…

But nearly a year on, more than half of all affected councils are understood to be unprepared.

Many have requested more time before the code is introduced or a permanent exemption.

Increased minimum lot sizes and banning manor houses are among changes councils want to make to their own rules.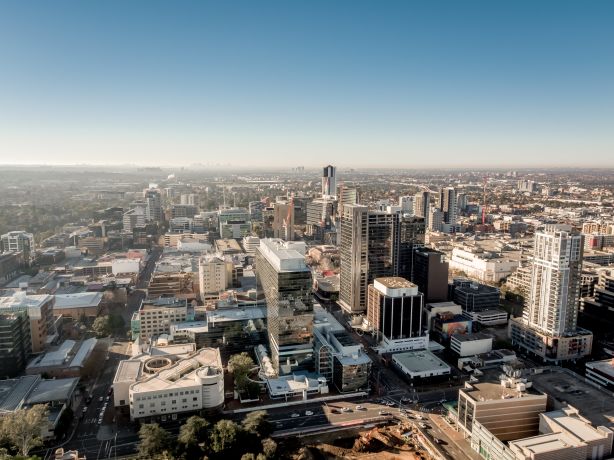 Domain Photo:  Parramatta
The overdevelopment and destruction of liveability across Sydney is inevitable as long as the 'Big Australia' mass immigration policy is allowed to continue.
According to Urban Taskforce projections, Sydney will transform into a high-rise 'battery chook' city mid-century, whereby only one quarter of all homes will be detached houses: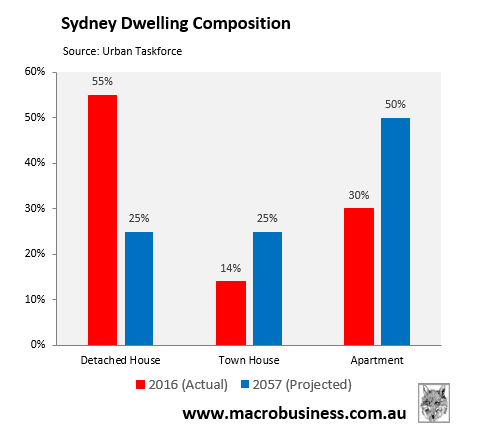 Moreover, modelling from Infrastructure Australia's shows that liveability in Sydney will decline further as the city's population grows to 7.4 million people by 2046, irrespective of whether the city builds up like New York, sprawls-out like Los Angeles, or does a London-style combination.
That is, traffic congestion will unambiguously worsen and access to jobs, schools, hospitals and green space will all decline: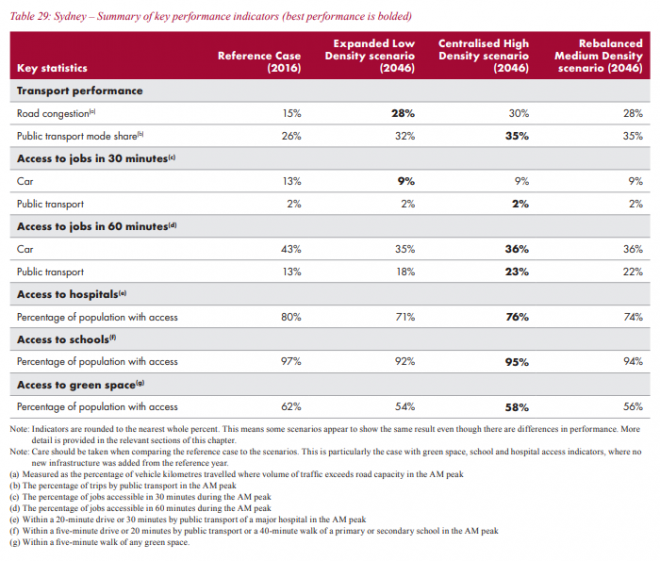 Therefore, Sydney is facing a future whereby only the wealthy elite will be able to afford to live in a detached house with a backyard, while the ordinary folk are crammed into high density slums with worsening amenity.
SOURCE:
https://www.domain.com.au/news/sydney-councils-scrambling-ahead-of-deadline-for-medium-density-code-834765/
CAAN FACEBOOK:
https://www.facebook.com/Community-Action-Alliance-for-NSW-744190798994541/?ref=aymt_homepage_panel
WEBSITE:
https://caanhousinginequalitywithaussieslockedout.wordpress.com/