THE LIBS ARE SCREAMING NOW … despite the abhorrent actions of some of their activists and that of their CHISHOLM Candidate Gladys Liu who has reached notoriety on social media particularly WeChat …
WITH flyers conveying disgusting messages dating back to the 2016 Election and to date … in the Electorate of CHISHOLM … and elsewhere!   
MAY THE FORCE BE WITH THE GOOD! 
SHARE!
DIRTY SAFE SCHOOLS SCARE CAMPAIGN TARGETS CHINESE-AUSTRALIAN VOTERS
https://caanhousinginequalitywithaussieslockedout.wordpress.com/2019/04/28/10777/?fbclid=IwAR2H0Ewhf7DpsHKgCcaC83Yp7QguTBli8OANe_lsGqixLs3xKmy8JVZUERs
WITH the 'TREASURER'S Billboard defaced with Nazi symbol' …
Treasurer Josh Frydenberg has lashed the "cowardly and criminal" act of a vandal who defaced one of his billboards with Nazi symbolism.
Photo: Daily Telegraph
COULD the Treasurer have brought this upon himself?
Afterall he has been promoting lotsa SPIN about Labor's Negative Gearing & Capital Gains reforms …
Treasury scolds Coalition for exaggerating impact of Labor's proposed negative gearing overhaul
https://caanhousinginequalitywithaussieslockedout.wordpress.com/2019/03/06/9047/
Josh Frydenberg wallows in Negative Gearing rent lies
https://caanhousinginequalitywithaussieslockedout.wordpress.com/2018/11/07/3896/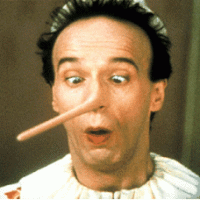 … YET it's alright when they dish it out … in Spades!
DESPITE the fact "Experts Agree LABOR are the Best Economic Managers" …
the LIBS tweeted a picture of Bill Shorten depicted as Emporer Palpatine with the words:  'STOP LABOR's DEBT STAR'
Last time they were in government, Labor delivered 6 record deficits totalling $240 billion.

Australia can't afford to go back to Labor. #StarWarsDay #MayThe4thBeWithYou
FOR the Record, Australia's economy was ranked
 as follows by the IAREM over the last 12 years:
LABOR  (Dec. 2007)
2008: 3rd
2010: 4th
2011: 1st
2012: 1st
2013: 1st
LIBERAL COALITION (Sept. 2013)
NOTE … the Rudd Labor Government commenced on 3 December 2007 when Australia was ranked 9th … in 2008 it ranked 3rd …. 2009 FIRST!
Again in 2011 FIRST!
WHEN the Libs took over by 2014 it was 3rd … 2015 9th …. 13th, 18th and in 2018 21st!
https://caanhousinginequalitywithaussieslockedout.wordpress.com/2019/04/29/10810/
PM COPS BACKLASH FOR STAR WARS TWEETS … deservedly so!
Already, the Morrison camp is copping online backlash for a tweet they posted in the spirit of Star Wars Day today.
The tweet has a photo of the PM's head superimposed onto the body of a Jedi knight, with the words: "The Economy is Strong with this one. May the Fourth be with you."
THE LIBS 
also tweeted a picture of Bill Shorten depicted as Emperor Palpatine with the Death Star in the background, with the words: "Stop Labor's Debt Star".
BUT … 'EXPERTS AGREE: LABOR BEST ECONOMIC MANAGERS!'

They also thought the use of a science fiction film was irrelevant to the political campaign.
HOW CAN AUSTRALIA AFFORD MORE LIBERAL LIES … CUTS … Cuts to Pensions and Medicare … Mass Immigration & VISA Manipulation …. Clive Palmer so-called United Australia Party & ADANI ON STEROIDS?
SHARE!  Share to let others know who are the best 'economic managers'!
SOURCE for extracts from:  https://www.dailytelegraph.com.au/news/national/federal-election/federal-election-2019-bill-shorten-at-australia-zoo-scott-morrison-in-queensland/news-story/62ba1ee72b6a819483d6d8d18652c499
CAAN FACEBOOK:
https://www.facebook.com/Community-Action-Alliance-for-NSW-744190798994541/?ref=aymt_homepage_panel
WEBSITE:
https://caanhousinginequalitywithaussieslockedout.wordpress.com/