PLEASE number all the boxes either above or below the line!
With the Liberal & Nats last followed by the Clive Palmer United Australia Party and the Pauline Hanson One Nation …
WHAT a Mess to clean up!
Still more Scummo corruption
Scott Morrison has sidestepped a question about whether he sought assurances from Clive Palmer that Queensland Nickel workers will be paid the $7m they are owed at the time the Liberal party entered a preference deal with the controversial businessman's United Australia party.
Morrison's deflection on the hustings in Perth came as Palmer resumed his criticisms of the ALP, suggesting Labor was saying one thing but doing another on preferences. In a prepared statement read out to journalists on Monday, Palmer referenced a series of conversations he claims he had with Labor figures about UAP preferences, and declared Bill Shorten's "repeated lies about preferences confirm my judgment that he's not morally fit to be prime minister of Australia".

Campaigning ahead of Monday night's first leader's debate, Morrison was asked whether he sought assurances that Queensland Nickel workers would be paid not just the remaining $7m but also the $70m picked up by taxpayers before striking the recent preference deal with Palmer and the UAP.

Morrison didn't answer the question he was asked, telling reporters: "[Palmer] put that money aside as I understand and the other matters are being pursued through the courts. Those matters are going through the court."
And more:
Deputy Prime Minister Michael McCormack says a preference "deal" between the Nationals and Pauline Hanson's One Nation "just makes sense" because the parties' policies closely align and it will help the Coalition win the election.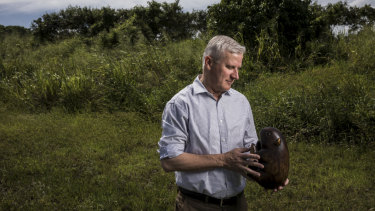 And more:
Barnaby Joyce once said that he sacked the head of the agriculture department Paul Grimes "to remind him where the authority starts from" and boasted he "got a lot more sense" out of bureaucrats after the firing.

The revelation was contained in a report by The Project on Monday evening, in which Joyce repeated that he did not know the directors of Eastern Australia Agriculture despite acknowledging he may have done accountancy work for the previous owner of two properties at the centre of controversial $80m water buybacks.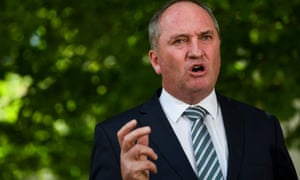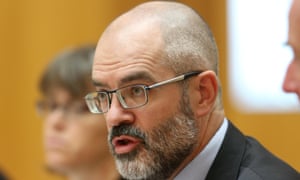 This all on top of:
Peter Dutton and Tony Abbott under a cloud of Chinese influence;
Barnaby Joyce and Angus Taylor under a cloud of water deals in the Cayman Islands;
Scummo and Frydenberg under a cloud of dodgy dealings with mortgage brokers;
Matt Canavan under a cloud with the gas cartel;
Mathias Cormann and Joe Hockey under a cloud with travel contracts;
Tim Wilson under a cloud of running franking credit bucket shops;
Michaela Cash under a cloud of misusing police vis AWU raids;
the entire government lying about cutting immigration while opening the flood gates;
government round tables with property interests to trash opposition policy;
CAAN:  Which lobbyist organisation was behind this?
corrupting Treasury with partial analysis of opposition policies.
And on it goes. Where there is smoke there is fire. Or, more to the point, where there is Coalition, there is corruption.
SOURCE:  https://www.macrobusiness.com.au/2019/04/still-scummo-corruption/
CAAN FACEBOOK:
https://www.facebook.com/Community-Action-Alliance-for-NSW-744190798994541/?ref=aymt_homepage_panel
WEBSITE:
https://caanhousinginequalitywithaussieslockedout.wordpress.com/