Desperate Sydneysiders forced to live in crowded slums
The SMH ran an article over the weekend shedding crocodile tears for young families locked-out of "huge swathes of Sydney", while telling Sydneysiders that they must give up their backyards to accommodate the flood of migrants expected to inundate the city:
NIMBYs beware. Your garden may be a relic of history by 2050…

NSW Planning Minister Rob Stokes warned that young families were increasingly locked out of large areas of Sydney with top schools, green spaces and public facilities…

"What a shame that families who once upon a time occupied these places won't have those opportunities."

Increasing the density of Australia's major cities is one of the challenges…

Sydney cannot keep expanding "otherwise we'll be going from south of Wollongong to north of Newcastle", [architect Glenn Murcutt] said. "If we're going to continue that way, we're going to swamp ourselves in pollution, we won't be able to afford it"…

The NSW government sought to address Sydney's housing needs with its controversial"missing middle" policy, which makes it easier for residents to subdivide suburban lots into terraces and townhouses.
The faux concern comes as a new report released yesterday by the Sydney Policy Lab at the University of Sydney revealed that Sydney councils are being inundated with complaints about illegal and overcrowded housing, with the number of people living in severely crowded dwellings more than doubling between the 2011 and 2016 census:
"Sydney's ongoing housing affordability crisis is hitting low income and vulnerable groups particularly hard, they are now having to find accommodation through informal and sometimes illegal housing," Professor Gurran said…

Data from the Family and Community Services suggests there are 271,000 lower income households in rental stress in metropolitan Sydney. Australian Housing & Urban Research Institute data shows a further 130,000 households in NSW are unable to access affordable rental accommodation.
Let's remember that Sydney is Australia's immigration capital, with 77,100 net overseas migrants arriving in 2017-18 alone: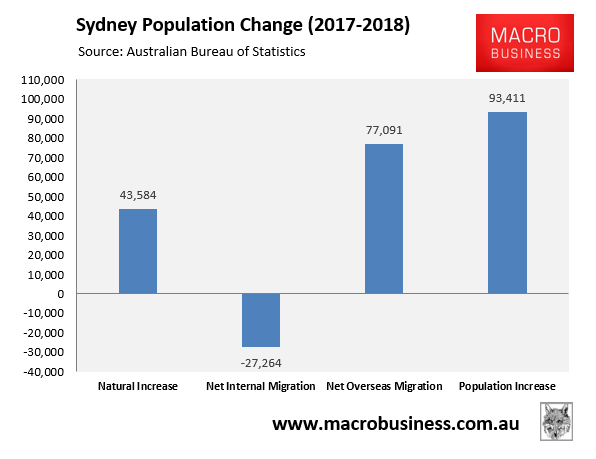 Immigration is also projected to drive all of Sydney's 4.5 million population increase over the next half century: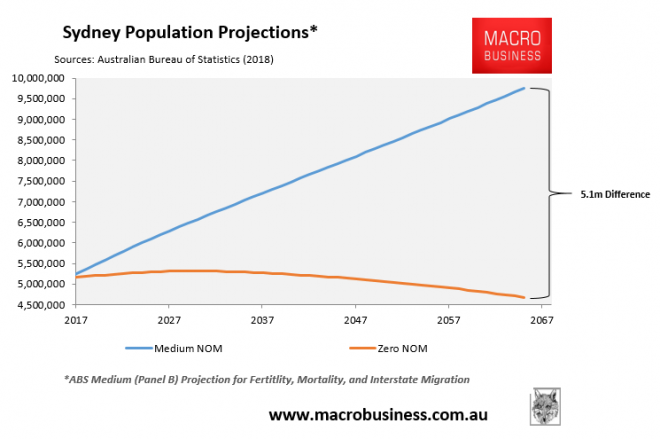 In addition to driving Sydneysiders into illegal and overcrowded housing, such manic population growth will also force residents into high-rise apartments, according to Urban Taskforce projections: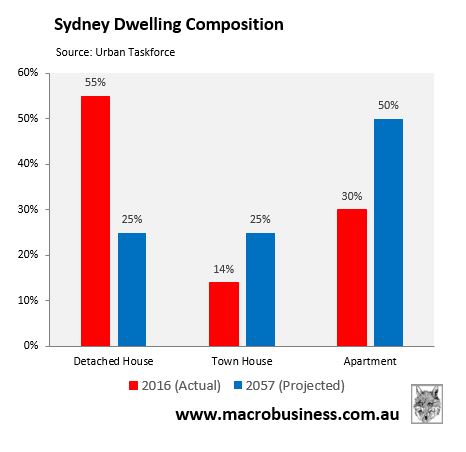 That's the death of The Australian Dream right there.
If you don't like this future, lobby our policy makers to slash immigration.
SOURCE:    https://www.macrobusiness.com.au/2019/04/desperate-sydneysiders-forced-live-crowded-slums/
CAAN FACEBOOK:
https://www.facebook.com/Community-Action-Alliance-for-NSW-744190798994541/?ref=aymt_homepage_panel
WEBSITE:
https://caanhousinginequalitywithaussieslockedout.wordpress.com/