Is Snowy Hydro's expansion another infrastructure white elephant?
The Morrison Government yesterday approved a $1.4 billion investment into Snowy Hydro 2.0 –  a pet project of former Prime Minister Malcolm Turnbull:
Early works on the pumped hydro-electricity project will start within a week after Prime Minister Scott Morrison confirmed almost $1.4 billion in equity into making the project a reality…

The total cost of the project is expected to be between $3.8 billion and $4.5 billion according to a feasibility study. Taxpayers will chip in $1.38 billion, with Snowy Hydro to fund the rest through its own internal cashflow and debt financing.

It's expected the first electricity generated from the scheme will be available by October or November 2024…

Pumped hydro works by using cheap electricity — usually at night — to pump water back up a hill and into the dam, where it is stored until energy demands start to peak during the day.
More power storage is a good idea. But whether this project is a good way to achieve it remains debateable. The ABCproduced an excellent analysis of the pros and cons back in March 2017, which is well worth a read.
The cost of this project is currently estimated between $3.8 billion and $4.5 billion, but will likely grow. Additionally, by the time the project comes on-stream, battery power is likely to be very cheap: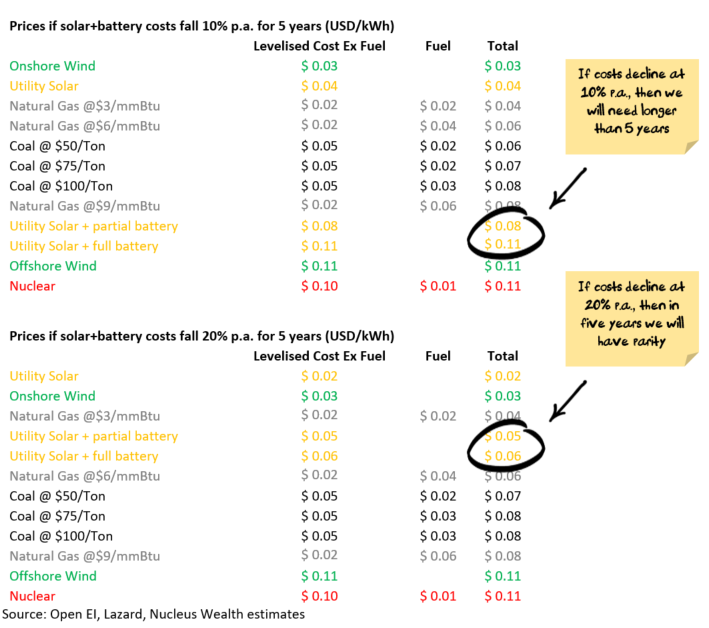 The question is: can Snowy 2.0 deliver cheaper energy than the private sector doing the various forms of storage that are looming as highly competitive? Highly doubtful.
Moreover, for a government that insists it wants to see technological neutrality, the new Snowy project is a giant bet on the opposite.
Another key issue here is due process. The Snowy 2.0 project started in a moment of crisis as the gas cartel and inclement weather triggered blackout in SA. After that, the Turnbull Government ran a bizarre Enron-style campaign of fear and intimidation that blamed renewables when the problem was always (and still is) the gas price. And we know where Turnbull got the idea:
The Snowy Hydro expansion was a brain fart of Malcolm Turnbull – announced for political reasons without first conducting an assessment nor consulting with his state stakeholders.
And now it's arrived, for better or worse.