1, the real median house price was 2 X in 2016 than 1981 …
2, mortgage repayments as a percentage of disposable income were also 43% higher in 2016
3, home ownership rates have fallen 26%
4, real weekly rents have more than doubled, making saving a home deposit more difficult
5, the percentage of income spent on recreation has actually fallen 18%

Photo:  SMH
The myth of the "smashed avocado" generation
By Unconventional Economist in Australian Economy, Australian Property
Back in 2016, Bernard Salt attacked the Millennial generation, claiming they'd rather spend their money on $20 smashed avocado breakfasts than making the sacrifice their parents and grandparents made to forgo consumption in order to accumulate a deposit.
Photo: News.com.au
The ABC has published an interesting chart series comparing age cohorts in 2016 to the same cohorts in 1981. The charts pertaining to the Millennial 31-40 cohort is particularly interesting and comprehensively debunks Salt's profligate Millennial claim.
First, real median house prices were more than twice as high in 2016 as they were in 1981: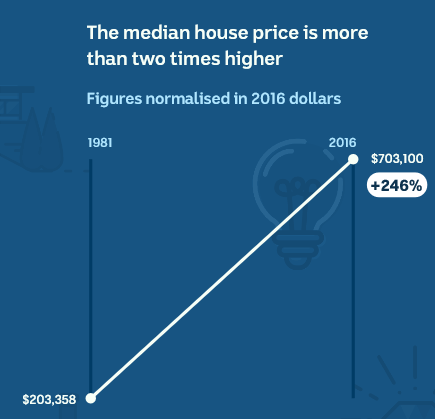 Second, mortgage repayments as a percentage of disposable income were also 43% higher: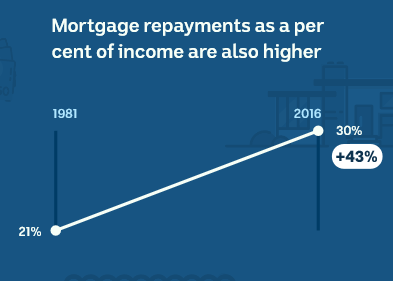 Third, home ownership rates have fallen 26%: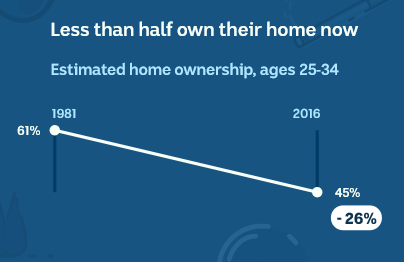 Fourth, real weekly rents have more than doubled, making saving a home deposit more difficult: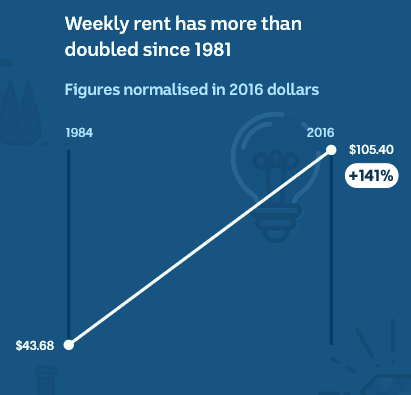 And finally, the percentage of income spent on recreation has actually fallen 18%: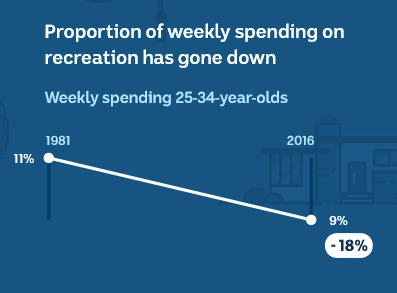 In other words, Bernard Salt couldn't be any more wrong about Millennials.
SOURCE:  https://www.macrobusiness.com.au/2019/02/myth-smashed-avocado-generation/
CAAN FACEBOOK:
https://www.facebook.com/Community-Action-Alliance-for-NSW-744190798994541/?ref=aymt_homepage_panel
WEBSITE:
https://caanhousinginequalitywithaussieslockedout.wordpress.com/