MOVING ON THE 'DIRTY MONEY' …
–RE Agents, lawyers and accountants are included in proposed Anti Money Laundering (AML) mechanisms because on the rare occasion this behaviour has come to light!
.they have been found to be involved in such transactions
.they operate and/or have access to trust accounts
.are able to handle large transactions, and indeed could be used in avoiding scrutiny by AUSTRAC (they usually start their work at a lower end of $10K)
-rumours about brief cases of cash being seen at the sale of real estate have not gone unnoticed, for only a limited time can such goings-on occur before people start talking and sure enough that time has come
FURTHER …
… IN most cases political parties arrive at policy announcements after a fairly exhaustive internal debate and examination of the issues, involving:
-research to define and refine the area of interest
-discussion groups tasked with identifying who, where and why
-testing opinions using focus groups to identify matters not raised earlier in the process
-final evaluation through a committee process
-adoption at higher levels after consultation with some/all stakeholders
SO …
-this latest tilt at AML has probably been on internal agendas for some time, and has likely only surfaced now as part of an overall strategy worked out months ago
Basically it's all contrived, very little is left to chance …
Sluice Gate – money laundering and real estate shape as an election issue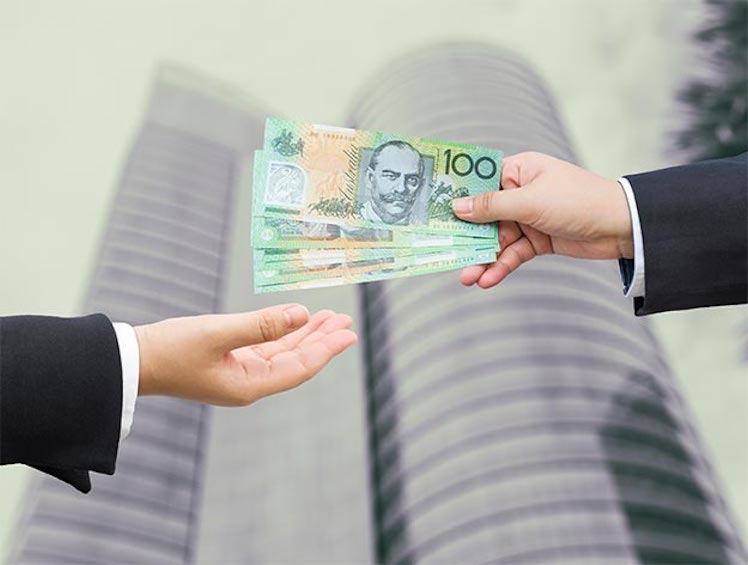 "Most Aussies, especially first homebuyers, would be furious to learn they're competing for houses with people who are trying to wash the proceeds of illicit drug sales, fraud or corruption," writes financial crime expert Nathan Lynch.
Yet incredibly – as global money laundering authorities are increasingly annoyed about Australia's failure and dithering on compliance – real estate agents, lawyers and accountants still remain free from money laundering laws which were supposed to be introduced 12 years ago.
In the story below, Lynch, a financial crime expert from Thomson Reuters, examines how the government has been making cuts to the Australian Federal Police and ASIC as Australia falls further behind the rest of the world on fighting financial crime.
Two years ago, this website revealed how the Financial Action Task Force (FATF) had put Australia on a watch-list for its failures to comply. For five years, we have been contacting the Minister for Justice to ask when its promised legislation would be enacted, only to be stonewalled.
VIEW:  Australia on watch-list as China billions pour into property
https://www.michaelwest.com.au/australia-on-watch-list-as-china-billions-pour-into-property/embed/#?secret=iDw5P8adS8
Now however it is shaping up as an election issue in the wake of the systemic fraud unveiled by the Banking Royal Commission.
"Labor is putting financial crime and regulatory policy front and centre in the lead-up to the May election. It's part of a broader financial crime and regulatory strategy post-Royal Commission," Lynch tells this website.
"Australia needed to act quickly with the Financial Action Task Force (FATF) due to run a razor across the country's (Australia's)  AML/CTF regime in September. (2019)"
He says overseas banks may need to apply enhanced due diligence to Australian companies if the laws are not in place.
"This "EDD" (expected delivery date) had imposed significant costs on New Zealand's economy, as well as delaying international payments, when the Panama Papers exposed widespread money laundering through foreign trusts.
"The New Zealand government did the numbers in 2016 and discovered, to their horror, that their exporters were paying a real price for these policy failures.
This was particularly damaging in Europe and the US, where the banks have very strong AML obligations. Australian importers and exporters face the same problems if the FATF declares us to be breaching our international AML/CTF obligations, Lynch said.
"The Tranche 2 reforms had been delayed for more than 12 years, leaving Australia well behind the rest of the Asia-Pacific region.
"We've dropped the ball on this crucial policy issue, there's no doubt about it. Malaysia, Singapore Hong Kong and New Zealand have all taken action.
*This makes Australia a highly attractive destination for the proceeds of crime.
*"Chinese oligarchs and organised crime groups are extremely fond of the privacy, lack of scrutiny and legal certainty that Australian real estate offers," Lynch said.
China's decision to use 'bounty hunters' to track down assets is extremely controversial. It poses diplomatic challenges during a difficult time for Australia-China relations.
"There's formal channels to pursue illicit assets and the Australian government has expressed its strong desire for China to use those avenues," Lynch says. "A lot of the time, the difficulty for Australian authorities is the lack of a prosecution in China.
*"Under Australian law, there's very little authorities can do for China if the Mainland hasn't secured a conviction or issued arrest warrants."
*One of the long-term challenges with cross-border asset recovery operations is that China has been unable to issue arrest warrants for offences if the alleged offender has already left the country.
*This legal loophole was eventually amended but only for corruption-related offences. The result is that financial criminals could leave China and move their assets to Australia with near-impunity.
"Criminal money is fluid, opportunistic and innovative," says Lynch. "It flows very quickly to the path of least resistance. Australia's problem right now is that we've opened a sluice gate to allow that money to flow into our residential and commercial property markets. This can create a lot of systemic risk in the broader economy if it's allowed to run for too long."
=================================================================
THE FIGHT against cross-border financial crime is shaping up to be a political battlefield in Australia, as the major parties prepare their policy platforms for this year's federal election, writes Nathan Lynch.
The election will be held against the backdrop of the financial services Royal Commission, a cooling property market and revelations that Chinese kleptocrats have washed billions in the proceeds of corruption through Australian real estate over the past decade.
*Chris Bowen, the shadow treasurer, has made it clear that financial regulation and anti-money laundering policy will feature heavily in Labor's 2019 election campaign. On Friday, Bowen gave Thomson Reuters Regulatory Intelligence an exclusive insight into the financial crime platform that Labor will take to voters.
*Crucially, the shadow treasurer has committed to push ahead with the "tranche two" AML/CTF laws for real estate agents, lawyers and accountants if Labor wins the next election. A Shorten government would also reverse funding cuts to the Australian Federal Police (AFP) and the Australian Securities and Investments Commission (ASIC) to help tackle serious and cross-border financial crime.
Australia is expected to go to the ballot in May, with recent polling data predicting a 2.5 percent swing against the incumbent Coalition. Political analysts have said the election result could go either way, however, with the result too tight to predict at this early stage.
Hot money, even hotter property
Australia's financial crime laws have become a pre-election policy minefield, following revelations about "dirty money" in the Project Dragon investigations on ABC's Four Corners and Regulatory Intelligence last week.
Shadow treasurer Chris Bowen said the reports about Chinese money laundering and potential foreign interference were concerning. The investigations unearthed evidence of "bounty hunters" operating in Australia with orders to recoup illicit assets on behalf of the Chinese Ministry of Public Security (MPS).
Bowen said the government had "completely dropped the ball" on money laundering reform.
"According to the government's own work plan, real estate agents should already be covered by our money laundering laws.
(CAAN:  That is misleading!  The LNP as recently as October 2018 exempted the Real Estate Gatekeepers from the Anti Money Laundering Legislation; second tranche; AFR; with black money awash in our Real Estate: 
View:                                         
https://caanhousinginequalitywithaussieslockedout.wordpress.com/2019/02/26/8746/?fbclid=IwAR0lSgXKd4s0CzghnG95Z8-lcYQyizpAh636RYn5rhnwHKXdD-OnYnE4sKk  )
The Liberals have done nothing to progress this," Bowen told Regulatory Intelligence, after viewing and reading the reports.
The incumbent government, meanwhile, has said it will begin to move on the issue as soon as the "parliamentary timetable" allows.
Peter Dutton, the Home Affairs minister, has been sitting on transitional "Phase 1.5" legislation since late last year. The Coalition government said it could not set a firm timetable for laws enacting the second tranche of the AML regime, which has been a bipartisan federal policy since 2006.
Tsunami of flight capital
The Project Dragon investigations showed that Australia's failure to crack down on laundering through real estate agents, lawyers and accountants had attracted a tsunami of flight capital to the country's shores.
China's unprecedented moves to engage bounty hunters reflect the scale of the problem, as well as Beijing's frustration. These private sector "civil recovery agents" are skirting dangerously close to Australia's new foreign interference laws, experts said.
Neil Jeans of Initialism, a Melbourne based AML/CTF consultancy, described the civil recovery agents acting on behalf of China as unprecedented and "operating in a very grey area of what is legal and what is illegal in Australia."
"I think the bounty hunters need to tread carefully. They need to walk a very, very narrow line, or they could find themselves on the wrong side of the criminal law very easily," Jeans said.
Bill Majcher, a civil recovery agent based in Hong Kong, said real estate agents, lawyers and accountants had become central to the major laundering activities in Australia. The former undercover agent for the Canadian Mounties said it was well known that illicit funds flowed to the path of least regulatory resistance.
The Chinese MPS is concerned that tens of billions of dollars have poured into Australia from China over the past decade, as corrupt officials sought to park their funds in a safe jurisdiction, Majcher said.
"Australia is a very attractive destination for Chinese kleptocrats," he said.
*China is also concerned about a tsunami of money flowing back into the country after being washed abroad, Majcher added. He said this was a major concern for President Xi Jinping, as the returning proceeds of corruption are undermining the authority of the Chinese state.
"It's not all about the outflow. China's government is also very concerned about illegal capital inflows. They understand that billions of dollars flow outside of the country, outside of the purview of the government, as the byproduct of corruption and criminality. That money comes back into China without them seeing it and fuels further corruption and criminality. So it's a two-way street," Majcher said.
Reinforcing enforcement
Bowen said the Coalition government's inaction on Tranche 2 of the AML regime was consistent with its broader policy failure with regards to tackling serious financial crime. He pointed out that the Coalition had baulked on its promised AML/CTF Act reforms since coming to power in the September 2013 election.
*"The Liberals aren't interested in prosecuting serious financial crime. They cut funding to ASIC, they planned to cut funding to the Serious Financial Crime Taskforce and they ripped hundreds of millions of dollars out of the Australian Federal Police (AFP), who work with our partners abroad to disrupt transnational organised crime," the shadow treasurer said.
The opposition will reverse cuts to the AFP and ASIC if it takes power in May.
"Under the Liberals, we're set to lose more than 500 AFP officers over the next four years. Who is going to crack down on these crimes?" Bowen said.
"Only Labor can be trusted to take money laundering financial crime seriously."
*Bowen's comments were supported by industry experts, who said the government had missed an opportunity to get legislation through in a policy area that has bipartisan support.
"The current government has had ample opportunity to act on deficiencies in the current AML/CTF regime, including those identified by the FATF. This is particularly concerning as the FATF are coming back later in 2019 to assess Australia's progress in addressing the gaps in the AML/CTF regime they identified in 2015," Jeans said.
The costs of non-compliance
*Australian businesses that do international transactions could suffer financial costs if the government fails to act before the FATF runs a razor across the country's AML/CTF regime in September. AML experts said banks would need to apply enhanced due diligence to Australian companies if the laws are not in place.
This "EDD" had imposed significant costs on New Zealand's economy, as well as delaying international payments, when the Panama Papers exposed widespread money laundering through foreign trusts.
The New Zealand government did the numbers in 2016 and discovered that their exporters were paying a real price for these policy failures. This was particularly damaging in Europe and the US, where the banks have strong AML obligations.
*Australian importers and exporters face the same problems if the FATF declares the country to be breaching its international obligations on "gatekeeper" professions.
Jeans said the failure to address the FATF issues, combined with the lack of action in addressing the 84 recommendations identified in the Attorney General's Department 2016 Statutory Review, puts Australia in a vulnerable position with its international partners.
"It this is not urgently addressed it could have an adverse impact on Australia's international standing and the financial services sector's ability to transact internationally," he said.
Chinese interference
*With regards to China's use of civil recovery agents in Australia, the opposition said this had set a worrying precedent and needed to be addressed.
The shadow treasurer urged China to stop the practice and return to the use of official channels, such as the mutual cooperation agreements between the Ministry of Public Security and the AFP.
"We believe the best way to deal with transnational crime is through official cooperation, including arrangements that already exist between Australia and China," Bowen told Regulatory Intelligence.
Project Dragon, which aired on Four Corners, is available to view on ABC iView
———————
This article was published in Thomas Reuters and is republished with permission. See the original here Regulatory Intelligence — Anti-Money Laundering Report –Project Dragon.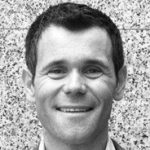 Nathan Lynch is the Asia-Pacific Bureau Chief, Financial Crime and Risk at Thomson Reuters.
SOURCE:  https://www.michaelwest.com.au/sluice-gate-money-laundering-and-real-estate-shape-as-an-election-issue/
CAAN FACEBOOK:
https://www.facebook.com/Community-Action-Alliance-for-NSW-744190798994541/?ref=aymt_homepage_panel
WEBSITE:
https://caanhousinginequalitywithaussieslockedout.wordpress.com/