Note the highlighted passages!
This and many related articles previously shared on CAAN Facebook!
'Influence has grown': Chinese developers buy one-third of Australia's sites in 2016
Chinese developers bought almost 40 per cent of the total $5 billion spent on Australia's residential development sites in 2016, with a clear trend towards buying up land in far-flung Sydney and Melbourne suburbs, new research shows.
Knight Frank's report, The Rise of Chinese Developers in Australia, found Chinese developers bought $2.4 billion of residential development sites in 2016, or 38 per cent of the total value of sites sold.
In 2015, Chinese developers bought 12 per cent of the total value of sites, Knight Frank head of residential research Michelle Ciesielski said.
"Despite overall total sales falling during 2016, and sales to Chinese developers and investors still being 11.2 per cent lower than the market peak recorded in 2014, their influence has grown," she said.
Since 2012, the size of the average development site bought by a Chinese developer has increased more than 18 times to 21,045 square metres in 2016, largely due to developers moving into lower-density developments.
"Chinese developers initially came into Australia looking at a similar product to what they built in China – high-rise developments … there's a perception that Chinese developers only build high-rise projects but we're now seeing them buying land in the suburbs," she said.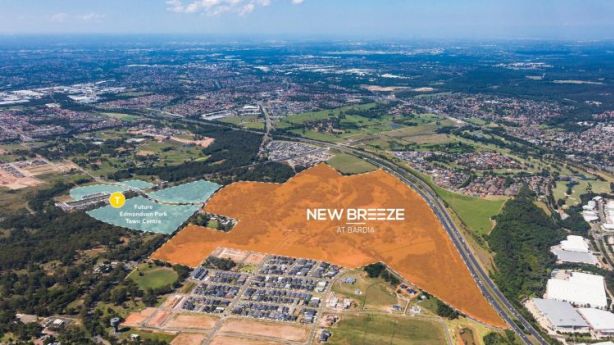 During 2016, many Chinese developers started to make their mark in the outer suburbs.
In June, Poly Group bought a 30,610 square metre site in Werrington, almost 50 kilometres west of Sydney CBD, with plans to develop 68 homes.
The company flagged its "long-term ambitions" and the scarcity of Sydney land as some of the reasons behind diversifying its strategy to the outer suburbs, after having developed in Epping, Melbourne CBD and South Yarra.
Another developer looking far away from Sydney CBD is Dahua Group. It is building 45 kilometres south-west of the city in Bardia, and has another project under way 70 kilometres from the CBD in Menangle Park.
It is also developing 25 kilometres south-west of Melbourne in Point Cook.
Chiwayland Group, known for its apartment developments in Sydney's Roseville and Parramatta, and Brisbane's Nundah and Toowong, has also jumped on this trend.
In July, it bought in a 114,270 square metre site in Caddens, in Penrith, for $40 million. Its plans are to develop 400 apartments and 364 townhouses geared towards "local buyers".
But it's not just local buyers who are hungry for house and land estates, chief executive of leading international property site Juwai, Charles Pittar, said.
"Most Chinese grew up in apartments, live in apartments as adults and probably never dreamed they'd be able to own a house with its own plot of land.
"Developers are finding that their designs with ground-floor, in-law accommodation are popular with Chinese. It's essentially an integrated granny flat, and it is perfect for multi-generational families who nonetheless want a little bit of privacy."
He said the heavy investment in infrastructure has made house and land packages "somewhat distant from the city centre" more viable.
"The home building industry has woken up to this buyer group and begun treating them with the same focus as their other important buyer groups.
"Chinese buyers have started to realise that they can own a home in Australia, it will be a good investment and it will provide a great quality of life if they choose to live there."
BIS Shrapnel senior manager residential, Angie Zigomanis, said it was rare to see offshore developers buying multiple sites at any one time, but there was a clear move towards diversifying away from apartments.
"To build house and land estates you often need broad hectare land supply, which means moving into the suburbs to make their developments work," he said.
"If projects from Chinese developers weren't there, it would be stale ground."
And the trend hasn't stopped in 2017 – in January, Chinese developer Aqualand bought 12.5 hectares in Sydney's north-west Baulkham Hills for close to $90 million. Plans are for 71 houses and 75 medium-density homes.