WHAT has brought this issue back to the table?  Ah, we have seen the Construction Industry through the LENS of the OPAL TOWER …
IT would seem the deve-loper lobby are seizing on the opportunity to revive their pitch for Medium-Density mouldy terraces again … ahead of a NSW Commission of Inquiry into the Construction Industry with Rowena Orr to run it.
The client for this survey happens to be the Committee for Sydney … have a look at who they are!  No vested interests there, of course … cough … cough …
https://www.sydney.org.au/who-we-are/about-us/
The NSW LNP have it all set up for 'em deve-lopers having rezoned our suburbs for higher density with the Medium-Density Housing Code and complying development;  on lots as little as 400M2 so they can come in, buy-up your street, and build whatever they like!
So when a survey company calls have a think about what it will mean!
In this case another picnic for deve-lopers with row upon row of mouldy terraces sold off to foreign buyers …
WHY?  Because the Feds policies on high immigration, Visa Manipulation, 100% sell off overseas, and No Anti Money Laundering Legislation for the Real Estate Sector remain in place with this Sector deemed exempt from the AML Legislation as recently as October 2018!
PLEASE SHARE this and many articles from CAAN to inform those aged between 18 to 34, renters and University Graduates so they will not be deceived by the Spin circulated about higher density!
Sydneysiders are more comfortable with extra medium density housing in their suburb than they are with a greater number of high-rise towers – even those who live in crowded inner city areas.
A new Ipsos poll on attitudes towards urban density conducted for the Committee for Sydney lobby group, underscores tensions about surging residential development amid the city's population boom.
It also revives debate about the NSW government's medium density housing code, which aimed to make it easier to build terraces and manor homes but faced backlash from local councils last year.
The poll showed attitudes towards increased density in Sydney remained somewhat split, often along a generational divide. It surveyed 901 people from across the Sydney region.
RELATED ARTICLE
The majority of people – about 53 per cent – supported increased density in "satellite centres", such as Parramatta, Rhodes and Liverpool, and outer suburbs in the Hills District, northern beaches and Sutherland Shire.
While 40 per cent of people supported greater density in the city's core, 37 per cent were opposed.
Forty-one per cent of respondents thought inner city suburbs such as Newtown, Woollahra and Neutral Bay should get more residential housing, compared to 42 per cent of people who were against it.
However, the poll showed a preference for medium-density residences as opposed to high-density housing in all parts of Sydney.
Half the people surveyed supported more medium-density housing in inner suburbs, compared to 23 per cent who opposed it. Forty-two per cent were against more high-density housing in those areas.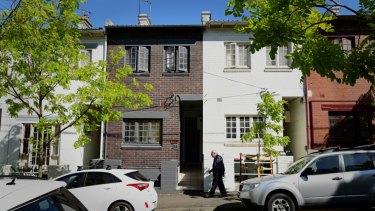 More than half supported more medium density housing in the "satellite centres" and outer suburbs.
Opposition to increased development was highest when people were quizzed about their own area.
Overall, 47 per cent of respondents were supportive of more medium-density housing where they lived, while only 25 per cent were in favour of more high-density residential development nearby.
RELATED ARTICLE
"People are clearly much more comfortable with medium density than high density, particularly when looking at their own suburbs," Ipsos research institute director Stuart Clark said.
The NSW government faced widespread opposition to its medium-density housing code, which prompted a string of councils to seek a deferral of the planning rules to consider the impact of increased density last year.
That code had aimed to help boost supply of "missing middle" housing that offered an alternative to high rise and detached dwellings as the government seeks to build greater density into Sydney's neighbourhoods.
Committee for Sydney acting chief executive Eamon Waterford said the broad support for medium-density housing in the polling data suggested policy-makers might need to revisit the code as the city's population continued to climb.
"Really there are only two types of housing that are being built in Sydney at the moment – low-rise development and high-rise development.
"Maybe medium-density development is the answer to that dilemma."
The poll showed support for increased density was greatest among people aged 18 to 34, renters and university graduates. Those aged over 50, retirees and homeowners were most likely to oppose it.