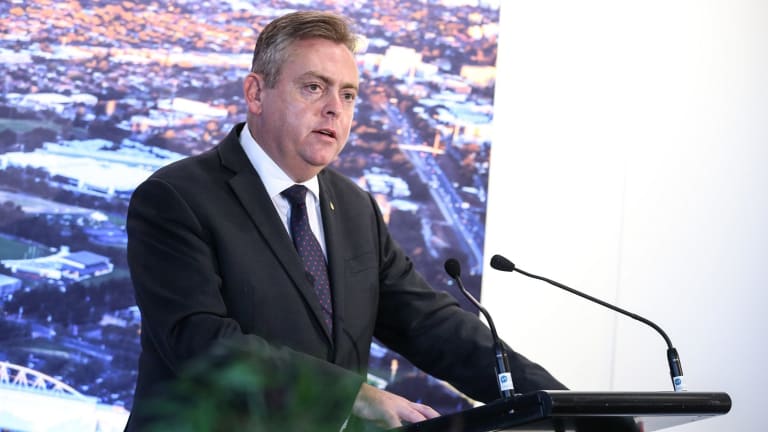 NSW INC EXPANDING THE "OFFICE OF STRATEGIC LANDS" (THE OSL) OVER THE CHRISTMAS BREAK!
COMMUNITY ACTION ALLIANCE FOR NSW (CAAN) previously shared with you:  The OSL administers the functions of the "Corporation" …
The Minister for Planning is "incorporated" as the Corporation – the sole "Minister administering the Environmental Planning and Assessment Act 1979"
The Corporation's main activities are to:
Acquire land, control and manage its vested lands and dispose of surplus land!
VIEW:
https://caanhousinginequalitywithaussieslockedout.wordpress.com/2018/04/28/the-office-of-strategic-lands-administers-the-functions-of-the-corporation-the-minister-for-planning-is-incorporated-as-the-corporation/
OSL is part of NSW DoPE via Planning Minister Corporation.
Acquisition could happen to any-one, any-where.
After DESANE  – the NSW Government hinted in the news they had many acquisitions planned.
These job adverts below are directly linked to the Office Strategic Lands glossy paper.
Suppose that if Gladys and Co have run out of state assets to sell – they might now be planning via DoPE to upsurp residents assets/homes?
This could get pretty ugly, and if that is what the Libs intend they should be taking it to an Election, rather than some grubby little policy cooked up behind closed doors.
FOR YOUR INFORMATION …
Jobs at DoPE (including Office Strategic Lands) … this is sickening …
Some of these are hiring via an external agency
The NSW LNP all set up, and ready to go for it after the NSW State Election March 2019.
https://iworkfor.nsw.gov.au/jobs?organisationname=department-of-planning-and-environment&agenciesid=156
https://iworkfor.nsw.gov.au/job/senior-contracts-officer-135006
Specifically, this will include:
Contribute to the development and maintenance of an overall asset portfolio strategy for all properties and assets held by the Planning Ministerial Corporation.
Support both the senior manager & Director in establishing, implementing and managing an overarching strategy to use external service providers and agents to assist with the acquisition, divestment and day to day operational management of properties and assets.
Administer major contracts in conjunction with Portfolio Managers, Senior Project Officers and Transaction Managers.
Interpret and explain contract requirements for and on behalf of Portfolio Managers, advising stakeholders on terms and conditions to support compliance with statutory and policy requirements and inform decision making.
Work with the Departments central Procurement Team to ensure that any procurement and contract management, processes, procedures and systems implemented within OSL are consistent with Departmental and Government procurement policies and processes.
https://iworkfor.nsw.gov.au/job/portfolio-manager-136117
Your new role
Your will be responsible for the strategic management of an allocated property and asset portfolio as determined by your senior manager. The role will oversee, manage and undertake activities and projects which relate to the day to day management of your allocated properties and asset portfolio.
Specifically, this will involve:
Contributing to the development and maintenance of an overall asset portfolio strategy for all property and assets held by the planning ministerial corporation.
• Complete necessary due diligence activities in consultation with the transactions team prior to any new properties and assets being acquired.
• Maximise the income generating potential of all property and assets within the roles allocated portfolio.
• Develop, implement, monitor and maintain on-going property and asset management plans and strategies. Also monitor and report on the condition, utilisation and performance of the allocated asset portfolio.
• Contribute to the maintenance of a central property & asset management system by keeping data current as it related to the asset management life cycle, including asset planning, inspection, condition reporting, minor & major capital works, maintenance, leasing, licencing, security, environmental management, H&S and asset compliance.
https://iworkfor.nsw.gov.au/job/executive-officer-134998
Your new role 
You will be responsible for providing high-level executive and business management support services to the Director, Office of Strategic Lands. You will assist the Director in achieving OSL's strategic and operational priorities in line for the Departmental and the Governments objectives.
https://iworkfor.nsw.gov.au/job/senior-project-officer-135009
Your new role:
You will be responsible for managing and coordinating the development, implementation and evaluation of complex projects that are in keeping with the strategic goals and priorities of the Office of Strategic Lands that involve, acquiring, managing and transferring land to other state & local Government agencies.
https://iworkfor.nsw.gov.au/job/senior-transactions-administrator-135688
Senior Transactions Administrator
Organisation/Entity:       Planning
Job Category:
Administration and Clerical
Job Location:
Sydney Region / Sydney City
Job Reference Number:               00006LZF
Work Type:         Full-Time
Number of Positions:     1
Total Remuneration Package:     $116,301 Package includes salary ($94,782 – $104,918), employer's contribution to superannuation and annual leave loading.
Contact:               02 9249 2271 – Aaron Stannard
Closing Date:      09/12/2018 – 11:59 PM Senior Transactions Administrator
Job ID: 2143537
Location: Sydney CBD. The office is moving to Parramatta in 2019
Grade: 7/8
Remuneration: $94,782 – $104,918 plus superannuation and annual leave loading
Your new company:
The Department of Planning & Environment is the lead NSW Government agency in planning for a growing NSW. The Department is going through an exciting period of organisational and operational change.
The Department's vision – "Planning for growing NSW: inspiring strong communities, protecting our environment" – provides the benchmark for our partnership and leadership approach to engaging and working collaboratively with key State and Local Government, community and industry stakeholders to deliver better outcomes in the areas of planning, local government and the environment.
Your new role:
You will be responsible for supporting the Transactions Team to facilitate the effective management and delivery of property acquisitions, transfers or divestments on behalf of the Planning Ministerial Corporation.
Specifically, this will include:
Contribute to the development and maintenance of a 3-5 year forward property acquisition and divestment program in conjunction with other OSL staff.
Produce high quality work on a wide range of matters regarding land acquisitions and divestments, including the production of high quality written reports.
Support Transaction Managers and other stakeholders across OSL to develop and implement fee-for-service proposals and commercial arrangements for the acquisition and divestment of properties and assets on behalf of other government agencies.
Assist Transaction Managers to manage the acquisition, transfer or sale of property and assets by ensuring adherence to applicable Government, Departmental and OSL policies, procedures and guidelines.
What you'll need to succeed:
Relevant tertiary qualifications and/or considerable equivalent relevant professional experience.
Demonstrated effective communication and stakeholder management skills.
Demonstrated exceptional organisational skills as you'll be required to manage your own workload and work autonomously.
What you'll get in return:
At the Department of Planning and Environment, employees are offered challenging and rewarding work with opportunities for career progression, learning and development, and flexibility. They provide comprehensive staff training through structured programs and provide study assistance to staff pursuing work-related courses.
Eligibility:
To be eligible to apply for ongoing employment within the Department of Planning & Environment, candidates must be an Australian citizen or have the status of permanent residence in Australia.
Our commitment to diversity and flexibility:
At the Planning and Environment Cluster, we believe a diverse and inclusive workforce contributes to the success of our business and are committed to ensuring that our workforce reflects the communities of NSW. We understand that flexibility means different things to different people and are committed to offering flexible work arrangements where and when possible.
What you need to do now:
To apply submit your current resume including a covering letter addressing the following two questions:
Tell me about a time that you had to review several options and make a recommendation. What factors did you consider in your analysis?
It's often easy to blur the distinction between information meant to be kept in confidence and information meant to be shared. Can you give me an example of when you were faced with this dilemma, what did you do?
For more information, please contact Aaron Stannard direct on 02 9249 2271 or send an up-to-date copy of your CV with addressed questions to aaron.stannard@hays.com.au
Recruitment Pool:
A Recruitment Pool may be established for future temporary and ongoing roles with similar focus capabilities. The Recruitment Pool may be available to hiring managers from DPE and other NSW Public Sector agencies over a 12-month period.
Closing date – Sunday 9th December.
CAAN FACEBOOK:
https://www.facebook.com/Community-Action-Alliance-for-NSW-744190798994541/?ref=aymt_homepage_panel
WEBSITE:
https://caanhousinginequalitywithaussieslockedout.wordpress.com/