COMMUNITY ACTION ALLIANCE FOR NSW (CAAN) …
According to 10 serving and former Australian and US national security officials, the Chinese government conducted a clandestine foreign interference operation targeting the most prominent symbol of the global rules-based order: the UN.
This operation used UN-approved NGOs as fronts for channelling illicit payments to UN diplomats – via a network with Yan a key player
Current and former Australian and US national security officials noted the pattern of Yan's NGO and two others like it, and their deep connections to the Communist Party under the guise of charitable and altruistic policy work, they all combined clandestine and corrupt means to influence powerful UN Officials.
But there are signs Beijing's campaign of influence has been working.
*In the past two years, numerous top UN officials have given the Belt and Road their stamp of approval, sometimes echoing official Chinese talking points nearly word for word.
Beijing's secret plot to infiltrate UN used Australian insider
By Nick McKenzie, Bethany Allen-Ebrahimian, Zach Dorfman & Fergus Hunter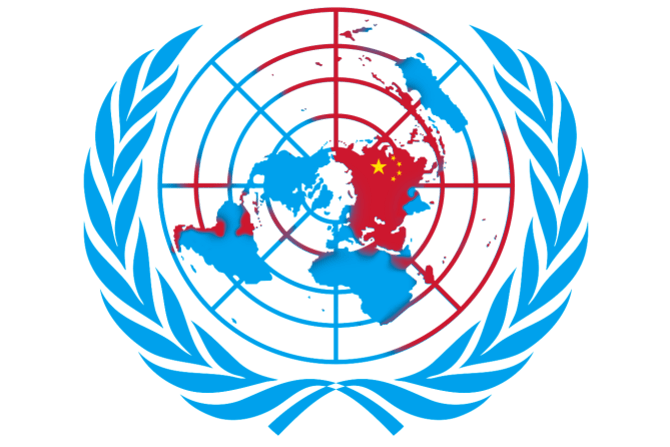 Earlier this year, a petite 62-year-old woman dubbed the ''queen of the Australian-China social scene'' walked out of a US federal prison.
Charming and gregarious, Sheri Yan was once known for hosting soirees around the world where diplomats mingled with millionaire business executives and socialites.
But her life changed forever in October 2015, when she was arrested by FBI agents in New York and accused of bribing the former president of the United Nations General Assembly, John Ashe.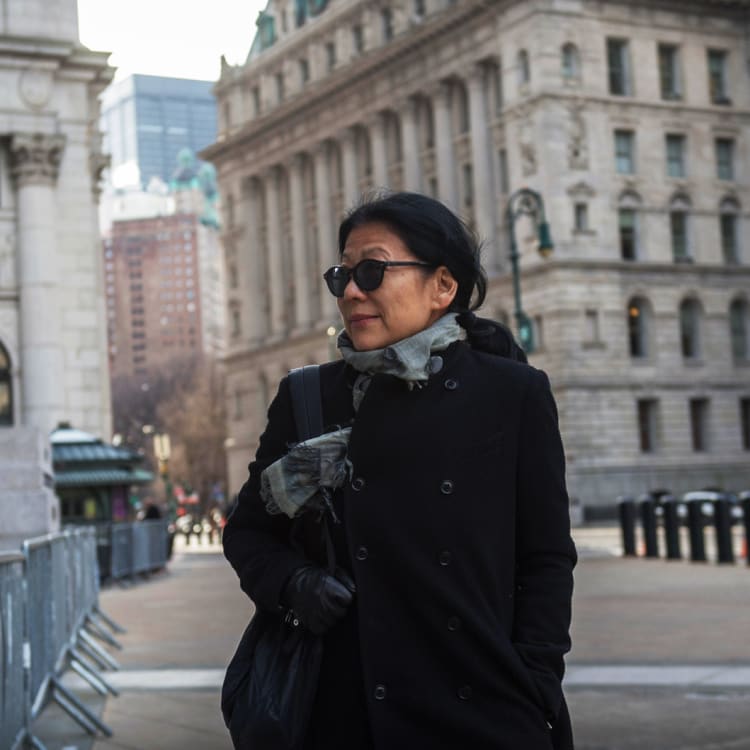 Yan's journey from one of China's smallest provinces to the UN's New York headquarters is itself extraordinary. Then the FBI's case opened another window into her story – a sprawling saga of ambition, greed and power.
The most intriguing chapter of this tale remains shrouded in mystery, with clues emerging across three continents – in court documents, phone tap warrants, and a spy agency raid. The clues, like a trail of breadcrumbs, all lead back to the same source. The Chinese Communist Party.
According to 10 serving and former Australian and US national security officials, the Chinese government was conducting a clandestine foreign interference operation targeting the most prominent symbol of the global rules-based order: the UN.
This bold operation used UN-approved non-government organisations (NGOs) with apparently charitable intentions as fronts for channelling illicit payments to UN diplomats – via a network of middlemen, millionaires and suspected spies. Yan was a key player, say some of these sources.
In September, US prosecutors alluded to Yan's secret involvement in a second high profile bribery case. This case involved claims that Hong Kong's former Home Affairs minister, Patrick Ho, had bribed another UN general assembly president, Sam Kutesa. Kutesa's wife once worked for Yan and phone taps suggest Yan and Ho were working together to exert corrupt influence inside the UN.
Yan and Ho share other similarities. Yan has faced explosive accusations that she is an agent of Chinese government influence, having been raided by ASIO. Ho's alleged connections to Beijing's security apparatus involve a black market arms smuggling racket. The Chinese Communist Party hovers in the background of both Yan and Ho's stories.
When asked about Yan, Australian Attorney-General Christian Porter didn't call out Beijing directly, but confirmed the UN had been targeted. ''Ensuring political processes are conducted without improper influence is paramount for all political processes, from local council elections through to the running of the UN,'' he said. ''Examples demonstrate that this is a real problem.'' Yan's story shows why.
A new Cold War
On October 4, at the Hudson Institute in Washington DC, US Vice-President Mike Pence delivered a speech the impact of which is still being felt. Pence declared Beijing was interfering ''in the domestic policies of this country'' as part of a clandestine and systemic operation. The New York Times said some were calling the speech a portent of a ''new cold war.''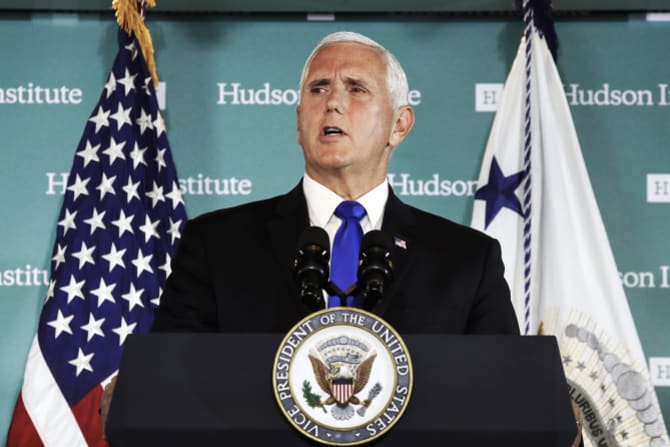 Despite the scrutiny of Pence's comments, few media outlets connected it to a major secret US national security report. This report underpinned Pence's sweeping assertions about the way Beijing's foreign interference operations are aimed at goverments, universities and businesses. Even less known was that the origins of this US report lay over the Pacific Ocean, in another highly classified project led by former senior Australian government official John Garnaut.
The Garnaut report, written with ASIO, assessed the scale of Chinese government interference in Australia and, in July, prompted sweeping reforms of Australia's national security laws. While he has declined to be interviewed about his work, Garnaut recently wrote in The Monthly about how the Communist Party's United Front Work Department engages in foreign interference.
To influence "foreign actors," Garnaut said United Front agencies sometimes engage in ''covert operations aided by [Chinese] intelligence agencies."
Before becoming a public servant, Garnaut knew Yan. As Fairfax Media's highly regarded China correspondent, Garnaut broke the story of her arrest in October 2015. It was Garnaut who had dubbed Yan the ''queen'' of the Australia-China social scene.
''Our paths had crossed both professionally and in Australian expatriate social circles,'' Garnaut later wrote in a legal statement after he was sued by a businessman named in his Yan story. ''I had gone to … [Yan's] house once because she was offering me entrée into elite Chinese political circles.''
In his statement, Garnaut, described Yan as ''a fixer/mediator/consultant'' who likely moved in United Front circles.
According to national security sources with knowledge of the Yan case, it was this same suspicion, along with the belief that Yan was somehow involved in intelligence work, that brought ASIO agents to her Canberra apartment in October 2015.
A senior security official told Fairfax Media he considered Yan an agent of influence, a conduit to help Beijing meddle in the affairs of other countries. ''Her motivation has been making money and as she got better at doing that, she became useful to Chinese government agencies,'' the official said.
Yan wasn't home when ASIO came knocking. She was in New York, in the custody of the FBI, who were about to charge her with bribing John Ashe. In Canberra, the ASIO agents handed their search warrant to the man who had opened Yan's front door and who they knew as one of their own: Yan's husband, Roger Uren, a former Australian government intelligence official.
Only 12 months earlier, Yan and Uren had helped Yan's father, Yan Zhen, host a one man art exhibition at the UN's New York headquarters to celebrate the transition of the UN General Assembly presidency from Ashe to Kutesa. The event was also a celebration of Yan's own rise. She worked the crowd, at ease among the notables of the diplomatic world, including Ashe and UN Secretary General Ban Ki Moon.
Yan's arrest in New York and the raid on her Canberra property marked the beginning of a mortifying fall for a woman who was at the peak of her powers, mixing with the rich and powerful, flying business class and wearing designer clothes.
From re-education to riches
Sheri Yan was born Shiwie Yan in 1956 in Anhui province. She lived in a writers' compound with her father, a renowned poet and painter, mother and brother until the Cultural Revolution swept through China and her parents were sent to Mao's feared re-education camps. Yan was 11 years old. She stayed in the compound to fend for herself, wearing her mother's old clothes and receiving handouts from her former nanny. Four years later, Yan joined an arts and culture troupe run by Mao's Red Guards. It would be another five years before she was finally reunited with her family.
After studying to become a journalist, Yan worked for the Communist Party's propaganda outlet China National Radio in Beijing and married her first husband. Wanting more, and with China's economy opening up under President Deng Xiaoping, Yan took her first big risk.
Her mother sewed $400 into the lining of her jacket and Yan flew to the US to work as a journalist and to learn English, leaving her husband and old life behind.
It was in Washington DC where Yan's connection to Australia was forged. There, she met Uren, an eccentric and erudite mid-career Australian diplomat who was writing a book about Mao's feared spy chief Kang Sheng.
The pair fell in love and she travelled with Uren to Canberra when he was posted to a senior role at Australia's peak intelligence agency, the Office of National Assessments. In 1996, they had a daughter.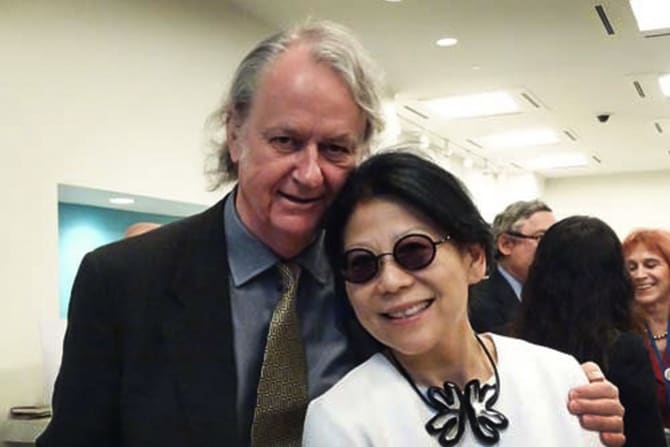 For the partner of a senior intelligence official, Yan mixed in curious circles. In the 1990s, Yan introduced friends to a passing acquaintance from Beijing, Liu Chaoying. Liu was wealthy, well-educated and had impeccable connections to senior Chinese political and military figures.
Liu also had a hidden hustle. According to the later findings of a US senate committee, Liu secretly worked as Chinese military intelligence colonel. The committee accused her of funnelling donations to the Clinton presidential campaign as a means of giving the Communist Party secret sway in US politics, an activity with all the hallmarks of a classic United Front influence operation.
A close friend of Yan says she knew nothing of Liu's alleged spying activity until it was revealed in the late 1990s, after Liu had returned to Beijing.
In 2001, Uren quit his intelligence agency posting and Yan landed a job advising US computer software mogul Peter Norton about how to win business from Chinese state-owned enterprises. Norton and Yan's efforts were hugely successful. Soon, Yan was calling four cities home: Beijing, Canberra, Washington DC and New York.
She also launched a Beijing consulting firm specialising in ''Australia and China business, government and media relationships.'' She told prospective clients that former Labor leader Kim Beazley (an old family friend of Uren) was a key backer. ''He was named a vice-president but he didn't even know about it,'' recalls a business associate, who says Yan spruiked her ability to open doors in China to the ABC, Liberal Party heavyweight Maurice Newman and former senior Labor minister Martin Ferguson.
Emails obtained by Fairfax Media reveal that in Beijing, Yan was hired to promote a summit that was being hosted by two Communist Party aligned organisations engaged in United Front work.
The invitation Yan sent to Australian business contacts described a ''small-scale, high-level'' event with ''30 top government officials, elite business executives and academic experts'' discussing ''valuable views … for the reference for each nation's top leaders.'' But her boldest venture was yet to come.
'Purely altruistic' work
In 2012, the woman who had left China almost two decades earlier was preparing to launch her own organisation to help the UN reduce global poverty and aid development.
The Global Sustainability Foundation would, according to Yan's pitch, be backed by ''political leaders, successful business people, and members of the world's best-known families.'' At least some of this was true.
Yan announced former Australian chairman of top law firm Freehills, Ian Hutchison, as GSF's ''Vice Chairman of the Board'' and Australia's former New York consul general, Phil Scanlan, as a GSF board adviser. Figures close to both men say they believed GSF was purely altruistic, and Fairfax Media does not suggest otherwise.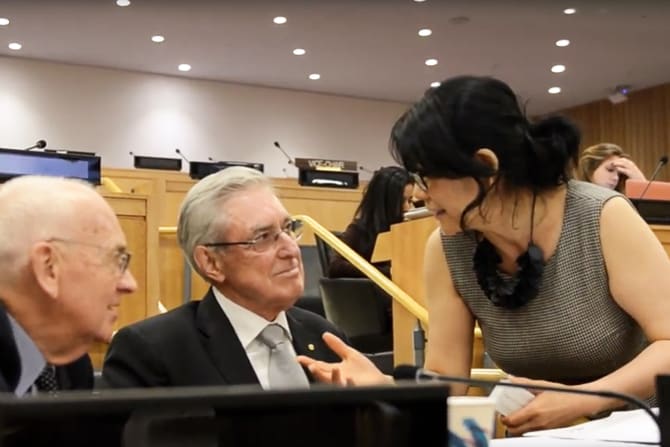 She gained their trust by wheeling out GSF's most important backer, a well-connected Antiguan diplomat called John Ashe who had chaired various global initiatives and would, in 2013, become the 68th UN General Assembly president.
Yan also received UN accreditation for the GSF.
VIEW:
https://www.theage.com.au/interactive/2018/sheriYan/flowcharts/gsfEX.html?resizable=true&v=7
This was less reassuring than it appeared. As Yan's NGO was receiving its UN seal of approval, the UN's internal affairs team issued an urgent and confidential memo (obtained by Fairfax Media) stating that NGOs were being used as fronts to access diplomatic officials and engage in ''bribery, and tax evasion.''
Intended as a warning, the report could have doubled as the business plan for Yan's foundation.
While the GSF was engaged in some altruistic work, evidence gathered by the FBI suggests Yan's appointment of Ashe as a GSF adviser was to enable Yan to pay him a monthly bribe of $20,000, supplemented by larger kickbacks.
Yan also hired as a GSF adviser Edith Kutesa, the wife of the 69th UN General Assembly president Sam Kutesa. There is no evidence Yan was directly bribing the Kutesas, although information gathered by the FBI and recently disclosed in a US court suggests that other Communist Party-aligned figures close to Yan had plans for this to occur. What is certain is that by 2015, Yan had the 68th and 69th presidents of the UN General Assembly ensconced in her NGO.
Ashe was on its payroll and Kutesa's wife was appointed as ''a major member of the Board.'' If Yan's gushing press release about Edith Kutesa's appointment was intended to garner international media attention, it failed. But the west's national security agencies were watching.
Communist Party links
By 2015, the FBI was covertly monitoring Yan, Ashe and Kutesa's communications. The inquiry's precise origins, though, are unknown. The FBI has only ever publicly let on that it was conducting a bribery probe. But it is clear that a counter-espionage investigation was also underway. This investigation had Yan pegged as one of more than a dozen suspects involved in three UN NGOs with links back to the Communist Party in Beijing.
According to court filings and a lawyer for one of the suspects, U.S. officials applied to the Foreign Intelligence Surveillance Court to conduct electronic surveillance on at least two of these suspects over allegations they were involved in Chinese intelligence and interference operations.
Australian security sources have confirmed that US investigators were also liaising with Australian spy agency ASIO. In 2015, it was given approval by Attorney General George Brandis to use its powers to investigate Yan.
Court files suggest that Yan's recruitment of Ashe began on the sidelines of a ''high level'' international conference in Hong Kong which Yan had sponsored but which was run by a UN NGO founded by a Macau gaming mogul, Ng Lap Seng. Ng has for years been something of an international man of mystery.
In the late 1990s, US authorities investigated Ng's links to the Communist Party and triad organised crime gangs as part of the same donations-for-influence scandal involving the Clinton administration and Yan's old acquaintance, Colonel Liu Chaoying.
Ng had Beijing's distinct seal of approval: he'd been appointed a member of an important arm of the United Front, the Chinese People's Political Consultative Conference (CPPCC). When Ng set up his UN-affiliated NGO South-South News, the FBI again found evidence that the Communist Party was influencing the organisation and determining the agenda it would push as it hosted conferences and published news stories.
Ng was, like Yan, bribing John Ashe.
The third NGO under scrutiny by the FBI was run by Patrick Ho, a genial man hand-picked by Beijing to help oversee Hong Kong's handover from British to mainland Chinese sovereignty in 1997. This loyalty was rewarded when he was appointed as Hong Kong's minister of home affairs, a position he held from 2002 to 2007. Ho was also a United Front CPPCC member.
In early October, it was revealed in a US court filing that Ho, who was behind an NGO called the China Energy Fund Committee, was allegedly involved with Chinese security officials in black market arms trading with Sudan and Qatar. Ho's NGO is also accused in court documents of seeking to influence Ashe and Kutesa.
Ho allegedly paid Kutesa $500,000 in bribes. When Ho sought to bribe Ashe, he allegedly looked to Yan's foundation for advice.
A June 2014 phone call tapped by the FBI captured Ho and a person described in court documents as ''associate one'' – but whom Fairfax Media has confirmed is either Yan or her second-in-charge at the GSF – discussing how to pay off Ashe.
VIEW:
Handing over cash was was "not a problem", said Ho, who had allegedly already made one $50,000 payment.
''The problem is – uh, it's give and take,'' said Ho. Ashe, it seems, was more of a taker.
Feeding the beast: Yan and the 68th president
The evidence gathered by the FBI suggested Ashe was constantly demanding bribes from Yan. His greed knew few bounds. Ashe wanted flights, Rolex watches and cash to fund an indoor basketball court at his New York home.
To feed the beast, Yan and her NGO in effect operated as an intermediary for figures in China with deep pockets.
A US government diplomatic cable provided to Fairfax Media by the Antiguan government confirms the identity of some of the alleged ultimate funders of the bribes Yan was funnelling to Ashe.
Wealthy businessman, media executive and CPPCC member Ye Maoxi allegedly funnelled $300,000 to Ashe via Yan in return for Antiguan citizenship for himself ''and others'' and to have Antiguan officials establish offshore banks there.
Calls to Xiking Advertising Group were not answered. A spokesperson for Propeller TV, Ye's U.K.-based television network, declined to comment.
A $100,000 bribe was funded by Liu Wei, also known as William Liu. He wanted the Antiguan government to award China National Software and Security Co. – a state-owned company with deep link to Beijing's security agencies – a contract ''to build a national internet security system''.
Ashe also introduced China National to an unnamed Kenyan ''senior intelligence official,'' claim prosecutors. Attempts to seek comment from China National were unsuccessful.
VIEW:
In the blur of names and NGOs, it is easy to get confused. It is perhaps why Yan's story has mostly been reported as a straightforward kickbacks case, a cautionary tale of avarice.
*Yet serving and former national security officials in Australia and the US note the pattern of conduct displayed by Yan's NGO and the two others like it, along with their deep connections to the Communist Party. Under the guise of charitable and altruistic policy work, the NGOs all combined clandestine and corrupt means to influence powerful UN officials.
*Former US intelligence official and expert on Chinese government intelligence, Mark Stokes, has reached the same conclusion as these officials: ''Most certainly it is part of a broader campaign of influence at the UN.''
*It is a campaign that reached the very pinnacle of the general assembly, the primary policy-making and voting chamber of the United Nations. The two presidents implicated in the corruption scandal, Ashe and Kutesa, both had the ability to influence voting blocs and shape the assembly's agenda.
Repeated corrupt acts
*In July, shortly after Yan left her US prison cell, Ng Lap Seng of South-South News was jailed for four years. While prosecuting Ng's case, US attorney Dan Richenthal accused Communist Party officials of directing Ng's UN NGO and his plans to host a UN conference centre in Macau. In addition to enhancing China's power and prestige, a UN conference centre in Macau would present China with significant intelligence-gathering and recruitment opportunities, said one former senior US intelligence official.
*Patrick Ho, who has denied all wrongdoing as he faces trial for funnelling $2.9 million to UN and African officials, was a tireless advocate through his UN NGO of the Belt and Road project. The project is Chinese President Xi Jinping's signature venture promoting China-led investment and infrastructure projects around the world. How persuasive Ho's advocacy was is hard to say.
But there are signs Beijing's campaign of influence has been working.
*In the past two years, numerous top UN officials have given the Belt and Road their stamp of approval, sometimes echoing official Chinese talking points nearly word for word.
According to Yan's friends, Yan's driving motivation was making money and gaining status. But national security officials say the network she built to do this was clearly useful for a Communist Party expanding its technological, intelligence and diplomatic reach.
Those who funded the bribery for which Yan was jailed variously sought a national internet security contract, connections to a Kenyan senior intelligence official, foreign passports and offshore bank accounts, and a base in Southern China for future UN conferences.
Her husband, Roger, insists the suspicion about Yan is ill founded. On Thursday, he told Fairfax Media that "Sheri has had no connections with any Chinese government agency" and has not "the slightest interest in Australian security or strategic issues."
In her final sentencing hearing, Yan's true self remained elusive. Her character witnesses described her ''generosity, compassion, purity and good intentions''.
But US prosecutors described a woman who performed corrupt acts ''repeatedly, over time, in multiple ways, and without any apparent hesitation.''
If the headline of Yan's story involves a foreign interference operation targetting the UN – as claimed by multiple national security insiders – it also exemplifies the symbiotic relationship between the Communist Party and their aligned oligarchs and ostensibly private fixers.
As the party's desires are subsumed into those of certain businesses and NGOs, disentangling a bribery scandal from a foreign interference operation becomes difficult.
After Yan's release from jail earlier this year, she sought permission from US authorities to return to her first home to care for an ailing parent. She flew to Beijing shortly after it was granted – back to the country whose rise had helped Yan amass her own fortune, but whose government's demands may have precipitated her own spectacular fall.
Nick McKenzie is a leading investigative journalist. He's won Australia's top journalism award, the Walkley, seven times and covers politics, business, foreign affairs and defence, human rights issues, the criminal justice system and social affairs.