…  Because the NSW Government plans to introduce their Medium Density Housing Code in the City of Ryde on 1 July 2019!
If unchallenged, the code has a potential for 40,000 extra dwellings … in Ryde's quietest streets … view our Photo Album to see what awful development we are referring to!
(In addition to the Precincts and high-rise across the Electorate!)
-the NSW Government changed Ryde local planning laws incl. the definition of "Medium Density Housing"
-it proposes to introduce the Code on 1 July 2019 for 2 storey blocks of 3 or 4 flats (Manor Homes)
-the City of Ryde has filed proceedings against the NSW Government to challenge the validity of the Code
CONTRARY to Community interests it appears many MPs and Councillors have succumbed to the wave of overdevelopment across Greater Sydney, and it is no doubt due to community action in Drummoyne where a beautiful heritage conservation area abutts Victoria Road that the local MP is now feeling the heat, perhaps sh.t scared of losing his seat unless he feigns the fake "dominello effect"?
Note the Ryde rezoning freeze only applies up to 1 July 2019!
Everyone, invite your Council to join with the City of Ryde to protect your Heritage and neighbourhood!
'What makes my area different to Victor's?': The 'Dominello effect' starts to spread
The impact of Finance Minister Victor Dominello's campaign to halt development in his own electorate is threatening to spread to Sydney's inner west.
The Member for Drummoyne is now promising to campaign for a housing freeze unless the local council stalls potential development schemes, after Mr Dominello claimed credit for obtaining a two-year freeze of housing rezonings in his local area.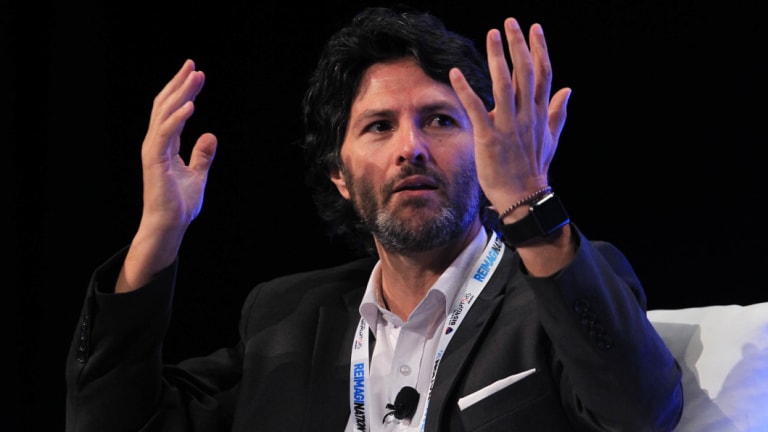 The move was dubbed the "Dominello effect" after the the Liberal Member for Ryde went one step further this week, saying that once the two-year freeze was completed, housing targets set by his own government for Ryde should be slashed.
The City of Canada Bay Council has now initiated a study into attitudes to design and development along Victoria Road, Drummoyne.
The council's interest in the study has raised the concern of some locals, who fear it will be used to justify large rezonings.
And they have won the support of their local member, John Sidoti, who said if the study showed there was "merit" in lifting development controls along Victoria Road, he would do "what Victor Dominello did".
"Why should he get that and I don't?" said Mr Sidoti, also a Liberal MP.
"What makes my area any different to Victor's area?"
Mr Sidoti's criticism was of Canada Bay Council, which is led by a Labor mayor, Angelo Tsirekas.
Cr Tsirekas did not comment for this story, but in an emailed statement said the council would be "directed by the wishes of our community when shaping any plan for our area – our current engagement is a unique and vital opportunity for the community to have their say on what they want to see happen on Victoria Rd in Drummoyne".
In a mayoral minute in July, Cr Tsirekas attributed the decline of the Drummoyne Village shopping strip to the extension of clearways on Victoria Road, while also saying that created opportunities for new development.
RELATED ARTICLE
"New development in the area will be the key to creating a more appealing centre," Cr Tsirekas said.
A difficulty, however, is that through Drummoyne, Victoria Road is abutted by a heritage conservation area, which imposes restrictions on what can be done to properties.
"We're just trying to do what we can to keep the character of our neighbourhood," said Alison Hill, who lives in a street parallel to Victoria Road.
"Yeah there's always going to be development, but we're trying to keep it within reason."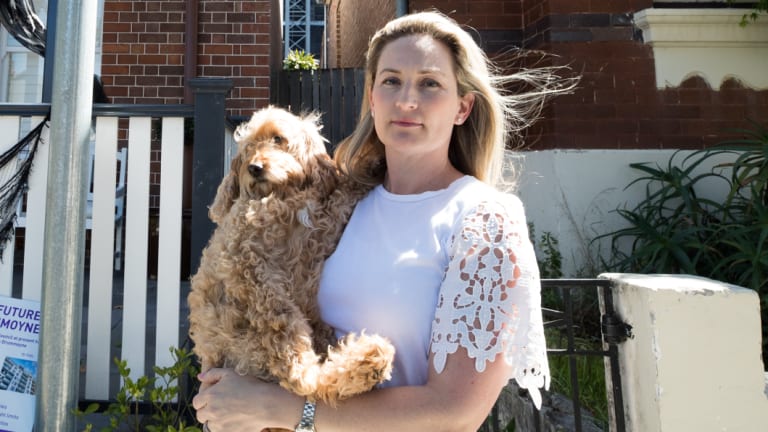 The property industry has expressed disquiet that Mr Dominello's antipathy toward development could spread among his ministerial colleagues, warning of a "Dominello effect".
Mr Sidoti said he would only call for the two-year rezoning freeze if the council pushed for the Victoria Road changes.
The Planning Minister, Anthony Roberts, said: "Mr Sidoti has been encouraged by the Minister to raise his community's valid concerns with his Council, and as a great advocate for Drummoyne that's exactly what he's done.