NORTHERN SYDNEY SUBURBS carry half the current crane count at 121!
WITH such visibility the Berejiklian Govt surely won't be able to pull the wool over voters eyes?
WITH only six cranes erected in Sydney's east away from the Harbourside burbs of the Property Titans, 61 cranes in the south, 109 in the west and 121 in the north –
With the NSW Election looming in March OVERDEVELOPMENT has become a 'DOO DOO' on the face of this government, and in an attempt to maintain the vote count it has placed a moratorium on "new" residential planning proposals in the Ryde council area … that's all!
With 121 cranes, one region emerges as Sydney's construction hotspot
Sydney's northern suburbs are emerging as the city's residential construction hotspot, even as the state government attempts to distance itself from concerns about development.
The total number of cranes across Sydney's north increased by 27 last month to 121, according to a count released by surveyors Rider Levett Bucknall.
Cranes in this area – extending from North Sydney to the northern beaches and some north-west suburbs – account for almost 40 per cent of the 321 cranes across the city, RLB's survey showed.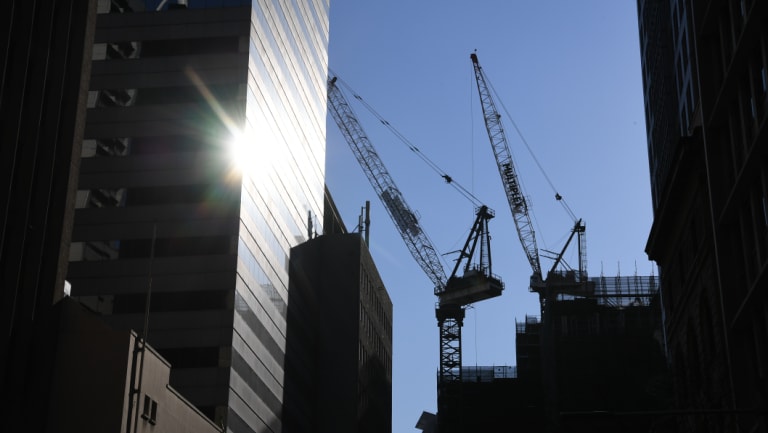 "If you started off in Turramurra and Hornsby, there's a lot of residential development going on in those areas, and then if you swing back across to Macquarie Park, those suburbs as well," said Matthew Harris, the NSW managing director of RLB, of areas experiencing heavy residential construction.
RLB's most recent 'crane index' survey depicts a drop in residential construction activity across the city, though overall levels remain high. But there are also more cranes being erected on civil construction sites, such as transport projects and school buildings.
Sydney's residential crane count has been falling since it peaked at 298 cranes late last year, to 243 at the most recent count.
The results of the survey – which showed *only six cranes erected in Sydney's east, compared to 61 cranes in the south, 109 in the west and 121 in the north – come as the Berejiklian government appears increasingly sensitive to community angst about the level of residential construction.
*The government has already put a moratorium on new residential planning proposals in the Ryde council area, and is suspending or modifying other policies that had been aimed at making it easier to erect new developments.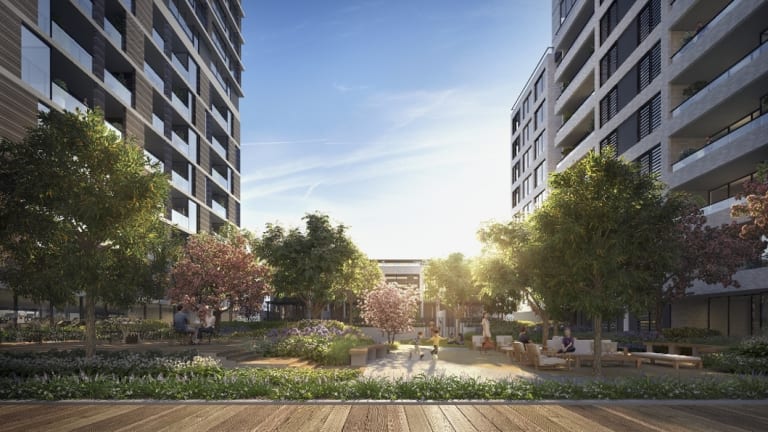 Measured at the end of September, there were 99 residential cranes in Sydney's north. New cranes in this area included at least another five residential cranes around Macquarie Park.
Mr Harris also cited Lane Cove, North Ryde and Pennant Hills as areas where the skyline was soon to change.
Mr Harris said RLB derived its index through staff counting the number of cranes, while the company "double-checked" its figures with information from crane suppliers.
"The market is pretty solid in Sydney at the moment," said Mr Harris, despite a drop in residential construction.
"The uplift is in infrastructure, and in some of the other government projects – schools and a bit of health," he said.
For instance, there were eight cranes working on education facilities recorded in the most recent count, and seven working on health facilities. These figures both represent steep increases.
Separate figures this week released by the Australian Bureau of Statistics showed a drop in the number of units and houses approved for construction in NSW.
The Premier, Gladys Berejiklian, has said that some parts of Sydney "cannot handle extra development," but not specified where.
The government has, however, suspended a proposed medium-density housing code across much the city, and this week announced new measures to make it more onerous to win approval to build seniors' housing.
A spokeswoman for the Department of Planning said the crane index demonstrated the strength of the state's economy.
"With Sydney's population projected to grow to   *+  6.4 million by 2036, an increase of 1.7 million people over 20 years, this increased housing supply will be critical," the spokeswoman said.
Jacob Saulwick is City Editor at The Sydney Morning Herald.
*+ CAAN:   7.4 million by 2036; an unnatural GROWTH through permanent migration and Visa manipulation!
SOURCE:
https://www.smh.com.au/national/nsw/with-121-cranes-one-region-emerges-as-sydney-s-construction-hotspot-20181004-p507sk.html
CAAN FACEBOOK:
https://www.facebook.com/Community-Action-Alliance-for-NSW-744190798994541/?ref=aymt_homepage_panel
WEBSITE:
https://caanhousinginequalitywithaussieslockedout.wordpress.com/