Rev Fred Nile neglects to disclose company shares, positions
NSW parliament's longest serving MP and leading morals campaigner, the Christian Democrat elder Reverend Fred Nile, has failed to properly declare his business interests and positions in associations for at least 10 years, a Herald analysis reveals.
The pecuniary interest disclosures of Mr Nile, which are required by law to be updated each year, are inaccurate and inconsistent, the analysis shows.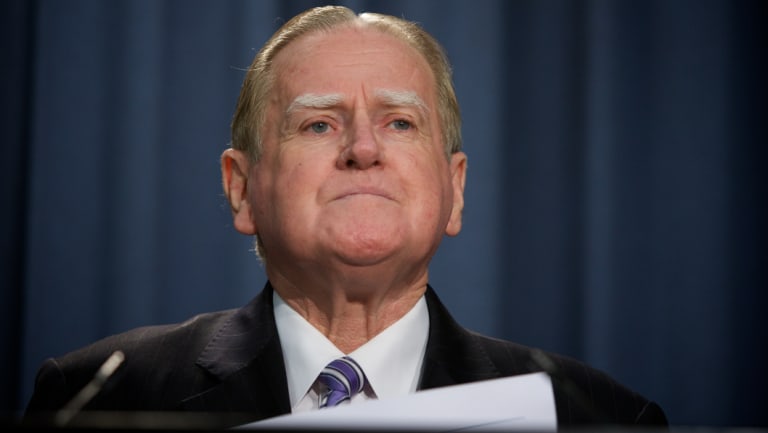 Mr Nile, the leader of the Christian Democratic Party (CDP), is the sole shareholder, director and secretary of Family World News, which was created in 1994 and produces a monthly publication by the same name, according to ASIC documents.
But he did not declare he held an interest and positions in the Family World News company until 2014-15 and 2016-17, under "part five: interests and positions in corporations". In the year between, he omitted any reference to it.
"There are no director fees, I have not received payment from Family World News," Mr Nile told The Sun-Herald.
"I am the honorary director and honorary editor and honorary editor-in-chief. As founder of the Family World News, I received nominal shares with no value."
As a 37-year veteran member of parliament and a member of the Privileges Committee – Mr Nile scrutinised the interest disclosure regime several years ago following the corruption watchdog's investigation into corrupt former MPs Ian Macdonald and Eddie Obeid.
The CDP's balance sheet for 2016-17 also shows it handed $28,320 to its leader's Family World News.
Asked whether this transaction was ethical and appropriate, Mr Nile said the amount was "for the printing and mailing of Family World News to CDP members each month. I do not receive any funds personally from Family World News or from the CDP".
A short newsletter called Focus on Parliament is inserted into each issue of Family World News.
RELATED ARTICLE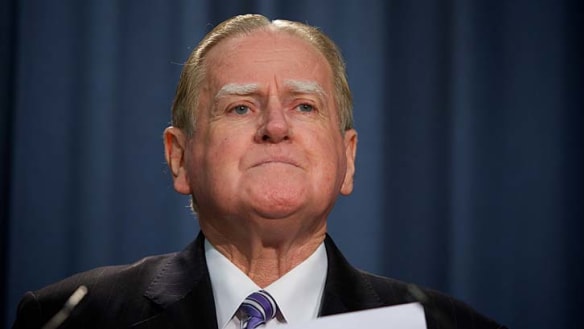 While Mr Nile uses his parliamentary staff to produce Focus on Parliament, concerns have been raised that his staff, on taxpayer-funded wages, are also working on Family World News, which he said in his disclosures cover "political moral issues" and "Christian news".
"Parliamentary staff have assisted me with the Family World News in their lunch hour and after work," he said.
Asked how he enforced this, he did not respond.
In 2014-15 and 2016-17, Mr Nile also failed to disclose he held shares in Telstra. He mentioned them the year in between.
Prior to 2014-15, he reported he held shares in Telstra and IAG.
"I told my financial adviser to sell my Telstra and IAG Shares in 2015, which I did not purchase but were given to me by these companies due to a registration of the companies," he said.
"I have sold the IAG shares and am waiting for a report on my Telstra shares."
Mr Nile also neglected to report he held positions at Family World News, Australian Christian Nation Association and CDP between 2014-15 and 2016-17.
He did so in the years prior, but from 2014-15 onwards he either left section six "positions in trade unions and professional or business bodies" blank or wrote "nil".
"The positions I do hold … are all honorary positions with no payment from any of these organisations," he said.
He did not answer whether he recognised there were inaccuracies in his disclosures or whether he would correct any previous disclosures.
"I have made many donations to the CDP, which are all reported. When Family World News is short of funds I have paid some of their outstanding invoices," he said.
Esther Han is a health reporter at The Sydney Morning Herald. She has previously been consumer affairs editor and also covered food and wine.
SOURCE:   https://www.smh.com.au/politics/nsw/rev-fred-nile-neglects-to-disclose-company-shares-positions-20180926-p5065s.html