WHO could possibly believe this closure will be anything other than UTTER CHAOS?
BECAUSE "the bus interchange" is still under construction … looks like it will be another three months before it is operational!
PARKING is at a premium at Macquarie Park Shopping Centre/Business Park/University with time restrictions, fees and fines.
The 13-kilometre Epping-to-Chatswood line opened in 2009 was a marvellous boon to the Macquarie Park/Ryde area connecting one to all over Sydney …
THIS line was the latest in the Heavy Rail Network … the first to be pulled apart by the LNP!  
It won the Sulman Award, the prestigious public architecture prize in 2010
Australian Institute of Architecture New South Wales Awards  … an elegant and innovative integration of engineering and architecture!
WHEN in opposition the LNP in 2011 prior to the NSW Election proposed to pull it apart for the NWRL!
Major test looms for Sydney's transport network from rail line closure
Gabby Fernandez's daily commute from the St George area in Sydney's south to Macquarie University in the north usually takes her 90 minutes.
After the Epping-to-Chatswood rail line is closed on Sunday for seven months, she expects it to take her at least two hours because she will have to switch from train to bus at St Leonards.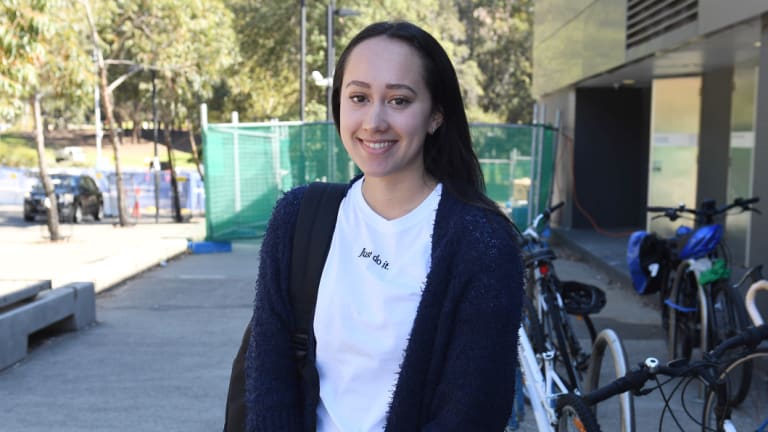 "I'm not going to drive. Parking here is a nightmare," the first-year arts student said.
The temporary shutdown to allow the line to be converted to carry single-deck metro trains will be the biggest jolt to Sydney's transport network since new bus timetables and routes in the CBD were put in place in 2015 ahead of the construction of the $2.1 billion light rail line.
The 13-kilometre Epping-to-Chatswood line opened in 2009 but will now become part of the $8.3 billion Sydney Metro North West line which will extend to Rouse Hill.
The closure will force up to 20,000 commuters a day to catch replacement buses or drive.
It will put pressure on already congested local roads, especially in and around Macquarie Park, and has required a rejig of timetables and services for the wider rail and bus networks.
The real test of the transport changes – and commuters' patience – will come in just over two weeks on October 15 when students return from school holidays.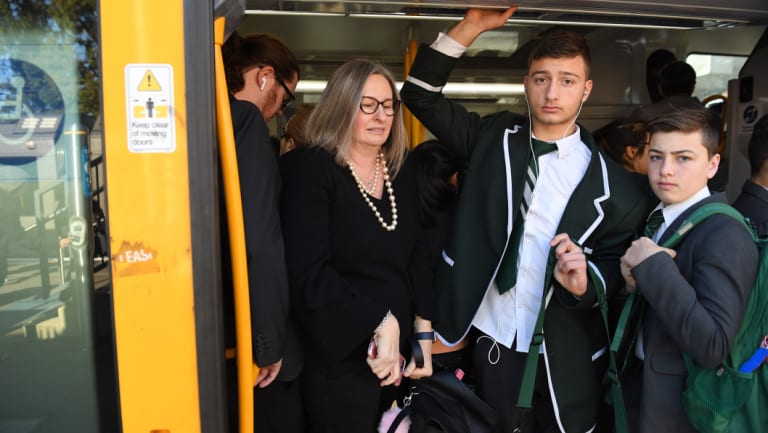 Transport Minister Andrew Constance encouraged the public to plan their trips, and avoid peak travel periods if they could.
"There are going to be some challenges in terms of congestion in and around the Macquarie Park precinct – everyone knows that," he said.
"We are well prepared for those 20,000 commuters who will no longer have a passenger train service between Epping to Chatswood. Everyone needs to be aware of this change."
As well as the university, Macquarie Park is home to the second-biggest business precinct in Sydney after the city centre. Large companies such as Optus, Sony and Microsoft have thousands of staff between them based at their offices there.
"We know it's a congested part of the city now. We know that as a result of this closure people may opt for their cars. I would urge people to use public transport," Mr Constance said.
View:
Under the plans for alternative transport, a dedicated fleet of 124 pink-painted buses dubbed "Station Link" will run on seven routes at least every six minutes during peak periods.
They will include high frequency services from Epping train station to Macquarie University during semesters.
Mr Constance said people would need to allow for extra time of up to 20 minutes for their journeys but for some there would be reductions in travel times because of changes to the broader rail network.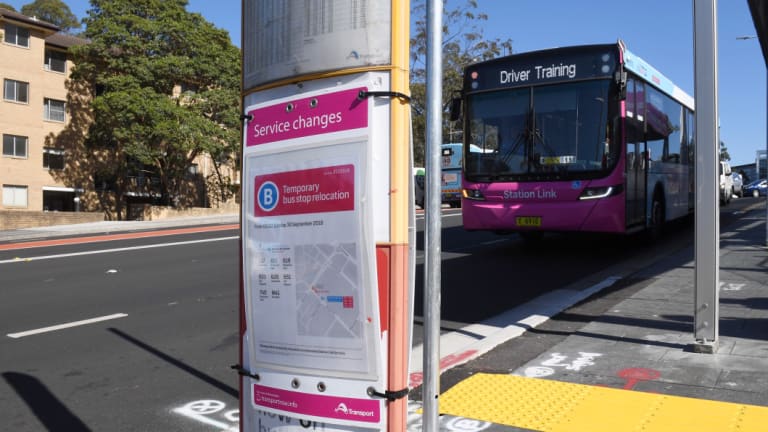 The start of the line's closure has been timed to coincide with the start of the school holidays, when traffic volumes are lighter, in a bid to iron out any problems.
Roads Minister Melinda Pavey said the completion of road works at Macquarie Park to improve traffic flows were running to schedule and she did not expect them to interfere with the shutdown.
"It has been a challenge getting all of that work done in time for this period," she said.
Mrs Pavey said road officials would be keeping a close eye on major thoroughfares, and adjustments to the timing of traffic lights would be made to improve the flow of vehicles. Extra police would also be put on, and Station Link staff wearing distinctive pink clothing would be on hand to assist commuters adjust to the changes.
RELATED ARTICLE
The impact of the shutdown will flow through to Sydney's broader public transport network.
Trains that previously ran between Hornsby and Sydney's CBD via Macquarie Park and the North Shore Line will be replaced by limited-stop services via Strathfield on the T1 Northern Line.
That means more trains will start or end at Central Station during peak periods, forcing commuters to switch trains if they intend to travel onto CBD stations such as Town Hall or Wynyard.