MELROSE PARK with 3 sites is absurd … nearby Meadowbank has  ghettoized, Top Ryde is expanding into a precinct … Ryde/Lane Cove Road is at a standstill … buses are delayed on Victoria Road
… ferries often cannot run due to low tides and buses have to substitute!
Across the river massive high-rise precincts at Rhodes and Wentworth Point.
RYDE Mayor Jerome Laxale is joined by residents of this LGA in opposing another 5,000 dwellings at neighbouring Melrose Park, and the "Manor House" block of flats taking over the Ryde district; built for foreign buyers with our families locked out!
Photos of samples of this fugly overdevelopment can be seen in CAAN's album.
(FIRB ruling allows developers to sell 100% to foreign buyers; no legislation preventing money laundering in Australian Real Estate; onshore Proxy avoids higher stamp duty, fees and charges!)
'It's absurd': Old putt putt site development has neighbours at war
Not content with the halt on residential development in his own area, Ryde's mayor is fighting a massive urban renewal project in neighbouring Parramatta.
Five thousand apartments will be built at the 30-hectare Melrose Park residential hub under a plan to build more housing and infrastructure close to proposed transport routes in Sydney's west.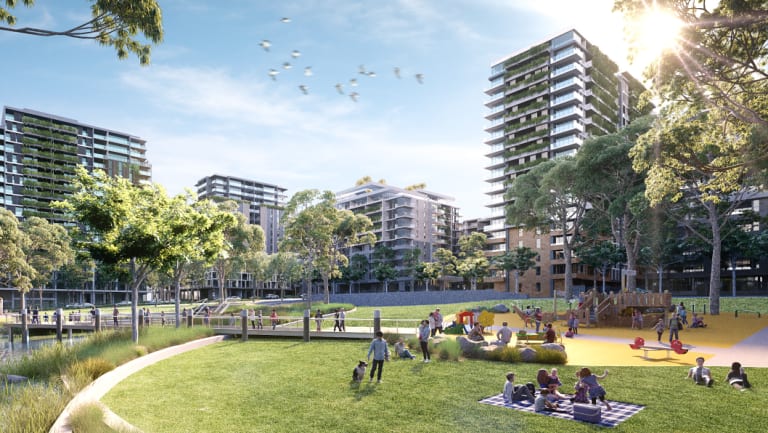 The precinct – partly on the grounds of the former Ermington Putt Putt minigolf course – will include shops, parks and open space to be built in four stages over 10 to 12 years along the Victoria Road corridor.
But Ryde mayor Jerome Laxale says the influx of new residents will further strain the area's services and infrastructure and his council has not been adequately consulted.
"City of Ryde residents and this council have made numerous representations to relevant planning authorities in relation to the size and scale of developments proposed, and approved, in the Melrose Park area and the impact these will have on local traffic and amenity," Cr Laxale said in a mayoral minute at a council meeting last month.
He objected to Parramatta council's "lack of notification and consultation" with Ryde residents and urged a "regional approach" to infrastructure upgrades in suburbs close to the council boundary.
Cr Laxale said: "It's absurd. There's no doubt if you live in Melrose Park you will head east, you will go to Ryde to do your shopping, to go to school."
"The advertising material suggests nearby rail stations in West Ryde and Meadowbank, nearby libraries in West Ryde, schools Marsden High School and Ermington Public School.
"They say they'll have electric buses to ferry people to Meadowbank and West Ryde stations.
"That means there'll be more congestion on Constitution Road and roads around Meadowbank that are already becoming rat runs."
RELATED ARTICLE
The state government slammed the brakes on new housing proposals in Ryde in May, conceding the rapid surge in apartments had outpaced infrastructure in parts of the fast-growing city.
The government's directive meant new planning proposals for residential development in Ryde would not be assessed or progressed until a review of local infrastructure and planning laws.
Cr Laxale said the council would object to three Melrose Park development applications that will be decided by a planning panel this month, even though a traffic plan for the area hadn't been finalised.
"We may commence legal proceedings because of the lack of consultation and some of the planning processes going on."
Cr Laxale is Ryde's Labor candidate in the 2019 state election.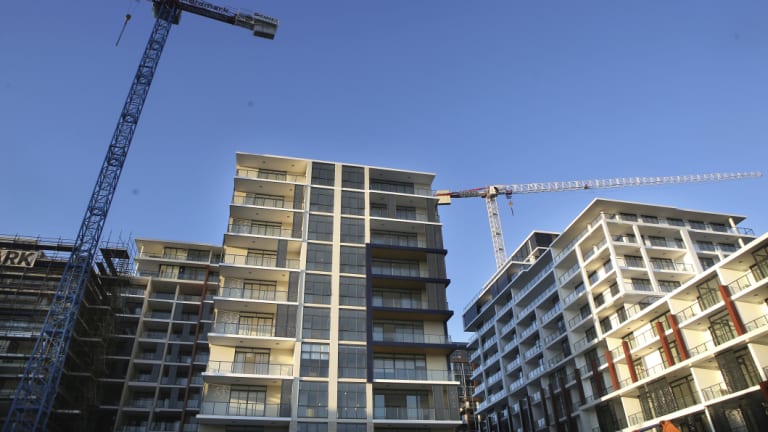 His opponent, Liberal MP Victor Dominello, said Ryde's local environment plan was "broken and out of step with community expectations" and the state government had given the council $2.5 million and two years to fix it.
"The state government is investing hundreds of millions of dollars in Ryde – building and upgrading seven schools in the area plus an $8 billion Metro that will open early next year."
A Parramatta City Council spokeswoman said the council looked for opportunities for a regional approach to the provision of infrastructure, "particularly where major works are proposed that would be difficult for an individual council to deliver on its own".
"[The] council has appropriately consulted with Ryde Council and residents to date and will continue to consult with them through the further planning stages of this large project."
A transport management plan for the area was close to being finalised, the spokeswoman said.