NOT only are withdrawals arriving on our shores through Hong Kong to launder in our real estate this time a Billionaire flies in on his own jet with a suitcase of cash!
Bypassing Australia's banking system to deposit the U.S. cash in the Bank of China to then flout the alleged restriction to buy an established Toorak mansion and promptly apply for a demolition permit!
QUESTIONS surely must be raised as to character?
Jet claim sees tycoon who paid $18.5m for Toorak home cop S Korea ban
A Chinese tycoon who plunged millions of dollars into Melbourne's property market has been permanently banned from entering South Korea over allegations he sexually harassed two women on his private jet.
Wang Hua, 59, who bought the Heritage Golf Club in the Yarra Valley and a Toorak trophy home, was accused of sexually harassing a  South Korean flight attendant and an assistant in separate incidents in February and March 2016, as they travelled between China and South Korea.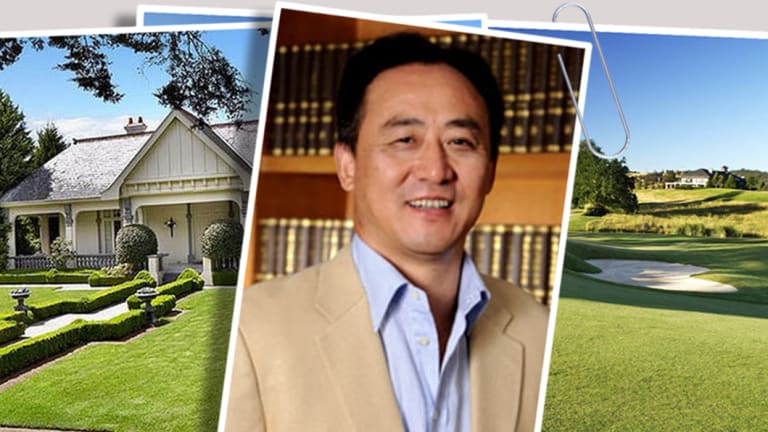 Mr Wang was also the subject of a bitter legal dispute in the Supreme Court of Victoria over claims he used his private jet to bring in a suitcase full of US dollars that was deposited with the local branch of a Chinese bank.
Mr Wang, who is founder and chairman of the Nanjing-based conglomerate Jeshing Group, is understood to have reached a financial settlement with the two women, who agreed not to press charges despite making reports to police.
In May 2017, the Korea Immigration Service informed Mr Wang that he could not enter the country, on the grounds that he "may act against the interests of the Republic of Korea and public safety".
RELATED ARTICLE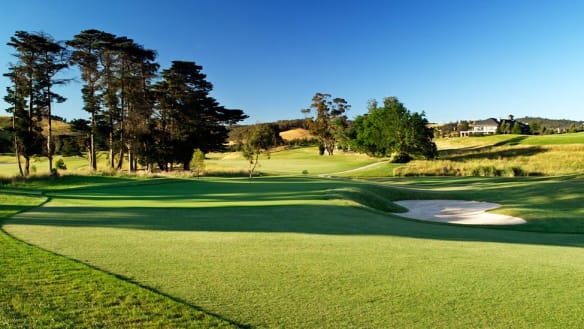 Mr Wang sought to have the ban lifted and filed a lawsuit against the chief of the Incheon Immigration Office.
He claimed the exclusion order was detrimental to South Korea's national interests because of Mr Wang's investment in a major construction project on the southern island of Jeju.
Last week, the Seoul Administrative Court rejected submissions from Mr Wang's legal team and upheld the permanent ban.
"A foreigner who used his work-related position to harass Korean women does cause concern that he may take actions that compromise Korea's interests and its public safety.
"The public interest of not allowing Wang, who harassed Korean women, [to enter South Korea] outweighs the individual benefit to Wang [of being able to enter the country]," court documents said.
Mr Wang's company has been approached for comment but has not responded.
A former member of the People's Liberation Army Navy, Mr Wang rankled Toorak residents in 2013 when he splashed out $18.5 million on a St Georges Road mansion and promptly applied for a demolition permit.
The heritage-listed building was demolished in 2015, after the property had been transferred to his wife Xiaoyan "Kylie" Bao, when the couple separated.
The suitcase of cash allegations were made in court documents by Mr Wang's business partner Guo Zhao "Sunny" Sun, who was in dispute with Mr Wang over control of the exclusive Heritage Golf and Country Club in Chirnside Park.
"I told Mr Sun I wanted to have a business destination like Heritage to which I could bring associates from China to discuss business deals, and was thinking about buying the golf courses," Mr Wang said in an affidavit.
Mr Sun alleged that in September 2011 he was told to pick up $800,000 in cash to pay for a portion of Mr Wang's stake in the club.
"Mr Wang telephoned me and said that he had just arrived in Australia with cash and that I should immediately meet him at the Bank of China at Melbourne to collect the $A800,000 which he had changed from US dollars at the bank," Mr Sun said in an affidavit.
But the pending deal between the two went sour after a funding dispute and amid allegations that Mr Wang threatened to bankrupt the controlling company, Golden Heritage Golf Pty Ltd, and "buy the assets cheaply".
The legal feud was eventually settled out of court.
Mr Wang was also behind a bid to buy the lease to the Albert Park Golf Course in 2013 and was considering development plans that would add an indoor driving range, reception centre and a hotel to the public course.