Chris Hartcher to give evidence in two new inquiries
Former energy and resources minister Chris Hartcher will face two separate corruption inquiries next year, including an investigation into a water infrastructure company linked to the family of corrupt former Labor MP Eddie Obeid.
Fairfax Media can reveal the Independent Commission Against Corruption will hold inquiries early next year into political donations funnelled through a front company owned by Mr Hartcher's former adviser Tim Koelma, as well as into Obeid-linked company Australian Water Holdings.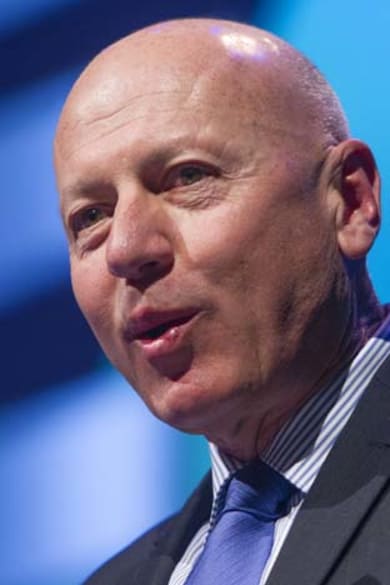 Mr Hartcher is expected to give evidence in both inquiries, which appear to be linked. Mr Hartcher resigned from cabinet on Wednesday after ICAC investigators raided his electorate office.
Former policy adviser Mr Koelma resigned last year, shortly after Fairfax Media revealed he and electorate officer Ray Carter were suspended from their jobs after the Liberal Party referred allegations they had breached donations laws to the Election Funding Authority.
Mr Koelma and Mr Carter are accused of using a company owned by Mr Koelma, Eightbyfive, to funnel secret donations to central coast candidates backed by Mr Hartcher before the 2011 election.
The Liberals won the marginal Labor seats of Gosford, The Entrance and Wyong in a clean sweep, while Mr Hartcher increased his winning lead in Terrigal.
AWH, which is contracted by Sydney Water to deliver infrastructure in the state's north-west, became one of the NSW Liberal Party's largest donors in the months before the state election. At the centre of the AWH scandal is former Colin Biggers & Paisley managing partner Nick Di Girolamo, a Liberal fund-raiser and donor, and a close associate of the Obeid family. Mr Di Girolamo, briefly registered as a lobbyist, sought meetings with Mr Hartcher on behalf of South Korean conglomerate Kores. It has been trying to develop a billion-dollar project, Wallarah 2, north of Wyong.
A former chairman of AWH, Mr Di Girolamo has denied any of the Obeids had an interest in the company. ICAC heard evidence in March the Obeids agreed in November 2010 to buy a 30 per cent stake for $3 million. The family claimed the agreement was later converted to a loan arrangement.
Several AWH shareholders have been revealed to be "fronts" for the Obeid family. One shareholder is Strathfield real estate agent Joseph Georges, who was used by the Obeid family to hide their interest in the Elizabeth Bay marina.
Greg Skehan, a partner at Colin Biggers & Paisley, was another AWH shareholder. Mr Skehan's role as a front for the Obeids to hide their interest in a mining venture was revealed earlier this year.
Anconna Resources, a mysterious company used to "guide" foreign investors through the process of investing in Australian resources, had an interesting coterie of investors including Mr Koelma's wife, Tennille, Mr Di Girolamo, Mr Skehan, and another Obeid "front", lawyer Sevag Chalabian.
Mr Chalabian, a former partner at Phillips Fox, admitted to a separate ICAC inquiry he helped the Obeids create an elaborate series of trusts and front companies to disguise a $30 million payment the family received in a coal deal.
Liberal Senator Arthur Sinodinos, then treasurer of the NSW Liberal Party, was appointed chairman of AWH a day before Mr Obeid's sons, Paul and Moses, signed the agreement to buy shares in the company. A month after his appointment, on December 3, 2010, it made its largest donation to the party with a payment of $30,000. Senator Sinodinos has insisted he was unaware of the donations and of the Obeids' alleged links to the company.