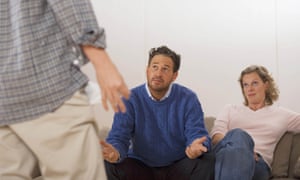 AUSTRALIA'S HOUSING AFFORDABILITY CRISIS CREATING "DEPENDENT GENERATION" – STUDY
HOUSING INCENTIVES … Fail to ease Sydney's Affordability Crisis …
Here's why!
… Government incentives in Australia's priciest market led to construction of less than 1% of total affordable homes … i.e. .5% in eight (8) years!
The developers get a substantial FSR bonus under the ARH SEPP – and apparently there is no compliance regime?
With the NSW 2009 "density bonus" developers gain increased floorspace in return for affordable rental housing
NSW is now embarking to build 23,000 social and 500 affordable homes in 10 years; a second programme of 3,400 social and affordable homes across NSW over the next 4 years.
THIS is despite a 5 – 10 year waiting list for public (social) housing and a whole Cohort of Australians locked out of the housing market!
AND  in NSW there are 37,715 Homeless last census night (2016) , the statistics bureau found.
The NSW Federation of Housing Associations CEO, Wendy Hayhurst, said the voluntary planning agreements were flawed, due to their voluntary nature and lack of any compliance.
View to find how the housing affordability crisis was contrived:
https://theaimn.com/will-foreigners-buy-next-answer-australia/
AUSTRALIA'S HOUSING AFFORDABILITY CRISIS CREATING "DEPENDENT GENERATION" – STUDY
Core Logic finds 27% of millennials living with their parents in trend that could lead families to create independent living arrangements
Elle Hunt
@mlle_elle
Mon 8 May 2017
An Australian study found 27% of those aged 18 or over and living in the family home were saving towards a deposit, while 21% expected to remain with their parents until they were at least 30. Photograph: WestEnd61/Rex Features
Unaffordable housing has led to an "increasingly dependent generation" of young people, a new study has found, with many Australians resigned to living with their parents for longer as they save for a deposit.
The Perceptions of Housing Affordability report by property data analysts Core Logic found almost two-thirds (62%) of respondents who were living with their parents said they did so because they could not afford to move out.
Twenty-seven per cent of those aged 18 or over and living in the family home were saving towards a deposit, while 21% expected to remain with their parents until they were at least 30 years old.
'I'm not doing this any more': the rush to escape Sydney's mad house prices
Read more
Lisa Claes, the managing director of Core Logic, said in the longer term, this could move parents to "fashion some sort of independent living arrangements" in which to accommodate their adult children in the family home.
She called the reluctant compromise "cubby house syndrome", with underutilised spaces such as garages or rumpus rooms repurposed "to give young people some semblance of independence, even when they can't afford to fly the nest completely".
Of the total "millennial" respondents aged 18 to 34, 38% were renting and 27% were living with their parents.
Sixty-two per cent of respondents across all ages said a well-paying job was their best shot at getting on the property ladder, with 30% holding out for an inheritance or assistance from their family.
Kylie Davis, head of real estate solutions at Core Logic, said the current market posed a challenge for all generations. "Yes, the baby boomers are sitting on an awful lot of equity and capital growth, but they're having to use some of that to support their kids, or they've had to change how they expected to live in their older age."
Eight-seven per cent of non-homeowners who responded to the survey were concerned they could not afford to do so. Nationally, simply saving for a deposit was perceived to be the biggest impediment to buying a property, followed by the cost of stamp duty, which was of greatest concern in New South Wales.
Davis, who identified herself as a "card-carrying member of Gen X", said the data showed millennials faced greater barriers to home ownership than previous generations had at their age.
"There's a lot of conversation around 'millennials should just stop eating avocados or going overseas on holiday or these other things that are preventing them saving', but when you look at wage growth and property price increases – those barriers are higher than their parents or earlier cohorts faced at the same age."
In particular, the survey painted a telling picture of the difference in attitudes towards housing affordability between people earning $130,000 or higher per annum and those earning under $40,000: "The higher the wage, the less likely the belief government assistance was necessary."
High earners who were renting were more likely to expect parental assistance in home ownership, either through an inheritance or their parents buying them a house (34%) compared with 26% of those earning under $40,000.
'I'm never going to afford a house': on the frontline of Sydney's rental affordability crisis
More than three-quarters (76%) of existing homeowners were concerned about moving to their next property. Among apartment owners who might have been aspiring to move somewhere bigger, that figure rose to 88%.
The survey did suggest prospective buyers were willing to compromise in order to buy their own home, with 33% stating they would make concessions regarding a more affordable property and 27% open to moving further away from work.
But location was a sticking point, with only 14% expressing openness to moving interstate and 21% to a less desirable area. Davis said millennials in particular were motivated by proximity to work, with many of the most rewarding and highest-paid job options focused in capital cities.
Without parental assistance, younger people's best shot at home ownership was by moving to the regions – a trade-off many were not yet willing to make. "It would be great if you could – but will you be able to have the career trajectory that you want, in the industry that you want to work in, if you make that call?"
One of the solutions to housing unaffordability, she said, was increased infrastructure "joining the dots" between Melbourne, Canberra, Sydney and Brisbane.
Even better public transport connecting Sydney, Newcastle, Wollongong and the Blue Mountains would make an impact, she said, giving people more options and in doing so affecting house prices.
The online survey, the first research of its kind to be conducted by Core Logic, took in the responses of 2,010 Australians aged between 18 and 64 years old.
Source:
https://www.theguardian.com/australia-news/2017/may/08/australias-housing-affordability-crisis-creating-dependent-generation-study
CAAN FACEBOOK:
https://www.facebook.com/Community-Action-Alliance-for-NSW-744190798994541/?ref=aymt_homepage_panel
WEBSITE
https://caanhousinginequalitywithaussieslockedout.wordpress.com/